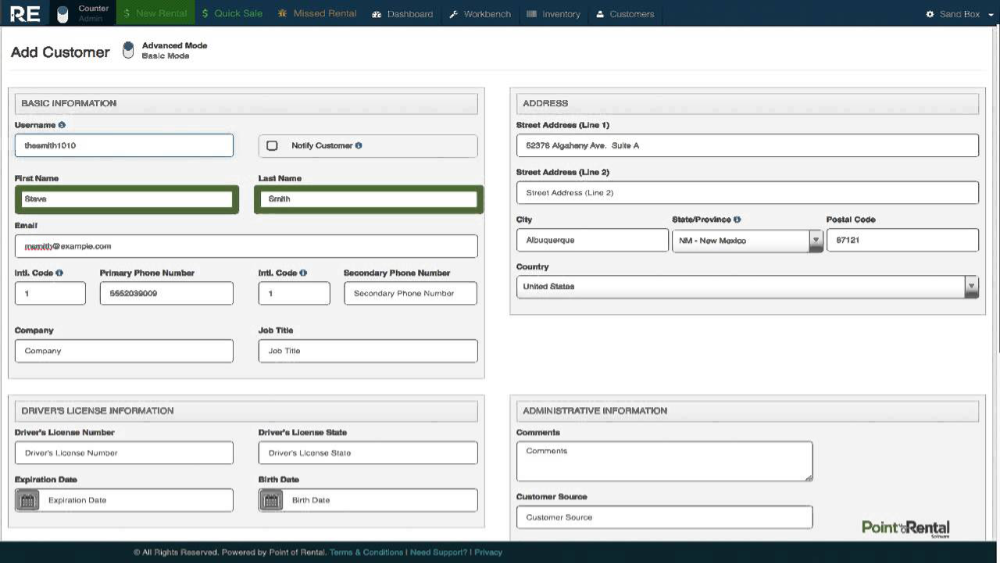 The main benefits of Point of Rental are inventory management, maintenance management, and online bookings. Here are more details on Point of Rental's benefits:
Inventory Management
Point of Rental helps you easily manage your assets such as the lot, property, items inside, as well as contracts and other documents that you have. You can easily keep track of your inventory such as the number of your properties, the kind of items inside or surrounding your properties, and the status of your equipment. You can also use the app to track deliveries and pick-up details.
Maintenance Management
As a property management software, Point of Rental notifies you when maintenance is due for your recorded assets. You can automatically create a repair or servicing job orders. You even also track the entire servicing procedure from start to finish. You can estimate load weights, plan routes, and get your team at the pick-up point promptly. Another feature provided by the vendor is the ability to create checklists for staff based equipment and adding milestones for asset upgrades, changes, or any other event that you want to list. 
Online Booking
Point of Rental is capable of managing your bookings online. The app's features include rental e-sign integration where you and your clients can easily sign contracts or other needed documents. You can see customer histories and set priorities for old customers. The app is also able to process debit and credit card payments so that you can accept cashless transactions from your clients. Plus, the vendor offers a 24/7 Smart Locker Technology so that you don't have to meet your clients in person. This is especially useful if you live far from the property or have a lot of clients to deal with within the day.