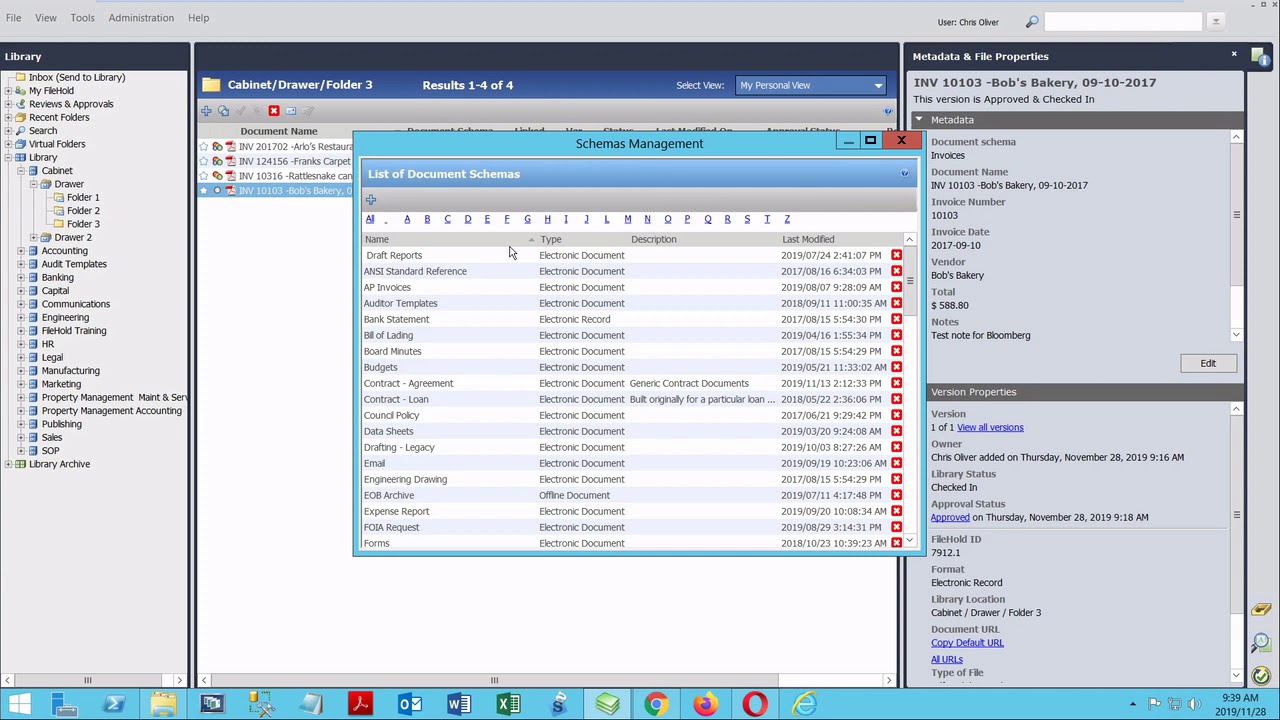 The main benefits of Filehold are its centralized storage system and enhanced collaboration capabilities. It is also environmentally friendly, helps you cut back on costs, and offers an easy onboarding process.
Centralized Storage
Filehold is a document management software that holds all the documents your company ever needs in one cloud storage system. With it, your files can be easily organized, and all you need to do is locate the file you need using the search bar.
Enhanced Collaboration
It's easier to work with your team members when everything can be accessed electronically. Regardless of whether your teammates are out on the field, working from home, or just across the office, FileHold creates a bridge between everybody and their work.
Easy Onboarding
Filehold supports a variety of scanning and imaging software to help your team digitize all your important files. The integration simplifies the process of uploading your documents. Printed documents can also be processed through optical character recognition, tags, and index so that it is easy to locate individual documents regardless of where it has been sorted in the database.
Cut Back On Costs
It may not be clear from the get-go, but a lot of funds are funneled towards creating and maintaining paperwork. Purchasing printers, ink cartridges, stationeries, file cabinets⁠–⁠these are costs that add up eventually. In addition, paperwork also takes up a lot of office space and energy. With FileHold, all you need to worry about is uploading and maintaining files on the cloud.