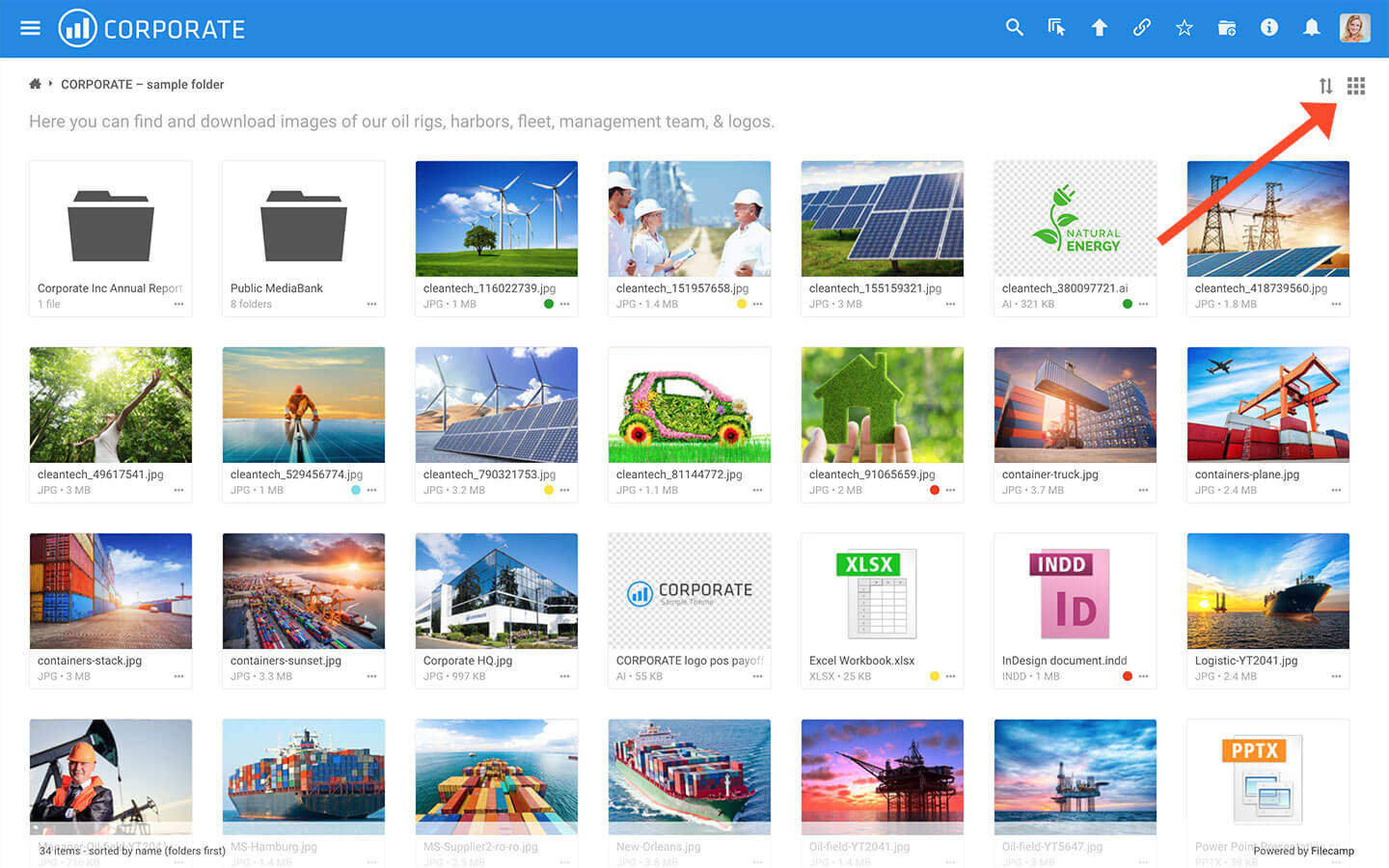 The main benefits of Filecamp are providing granular access control, enhancing communication with in-app tools, customizing the tool usage, and accelerating searching and finding files. Here are more advantages of Filecamp:
Granular Access Control
With Filecamp, you can provide users access to certain files and folders as well as actions while securing your assets. It has a granular folder and file permissions that are adaptable to your needs.
In-app Communications
Discussions regarding the media files can happen within the Filecamp interface. This ensures that artists and other stakeholders know exactly which picture they need to modify and how. After which, administrators can approve or reject media assets without downloading them for checking.
Custom Terms of Use
If you have particular terms regarding the use of your media files, you can outline them in your own 'Terms & Conditions' document. This way, you can protect your assets even as they are open to access and use by the public or by a select group of individuals.
Advanced Download Options
Apart from letting you download different resolutions of files, Filecamp enables you to convert them so they are ready to use upon download completion. This process no longer requires the aid of artists, thus, ensuring that media requests are taken care of as soon as they come.
Rapid Search & Find
Finding the right file for your project is a speedy affair in Filecamp. The solution automatically tags files as soon as they are uploaded. Apart from that, you can label each media to show where they stand in your workflow. Thus, artists and other users know which files are good to go.