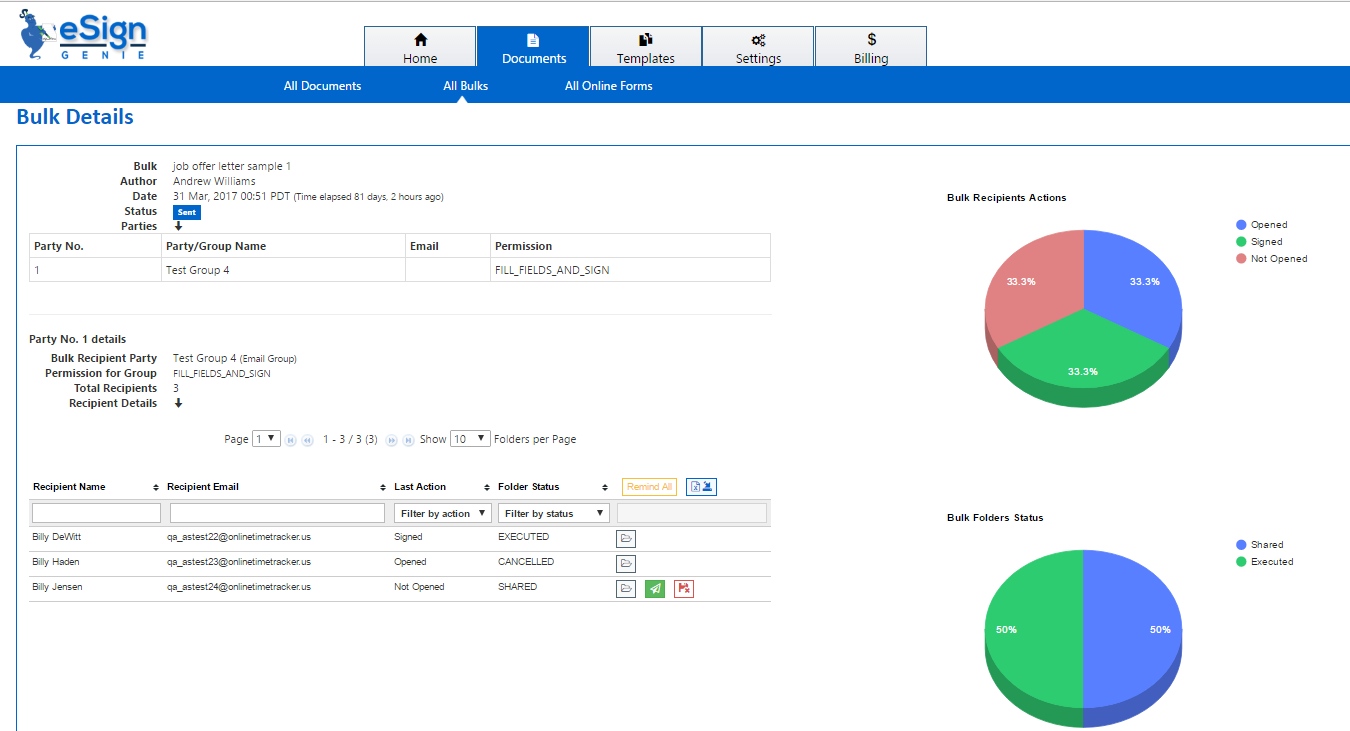 The main benefits of eSign Genie are its advanced security, convenience, speed,  mobility, and integrations. Here are the specific advantages that users can expect from the system:
Advanced Security
eSign Genie has meticulous and item-to-item tools that allow for the solid level of security of documents. Agreements and contracts can be sent securely from one party to another.
Convenience
eSign Genie s programmed to work in such a way that less amount of clicks are required. Users will experience a significantly streamlined workflow through its direct interface and simplified tools.
Speed
Ready templates and embeds are available to eSign Genie users. Users can even recycle documents templates. Through this, transactions can be sped up when it comes to common tasks and documentary requirements.
Mobility
eSign Genie streamlines authentication through mobile apps and on-the-go features. Users can access tools on different platforms regardless of location.
Integrations
eSign Genie is packed with robust integration tools that allow for speedy collaboration between teams and multiple parties. It works with numerous third-party apps.