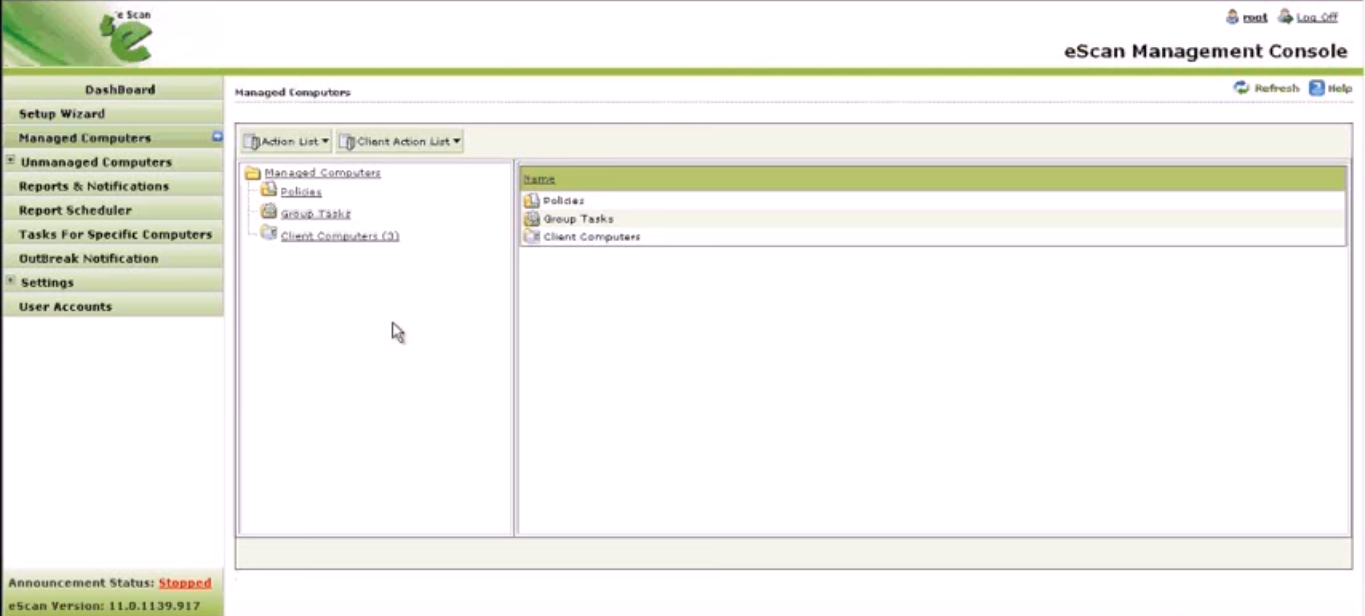 The main benefits of eScan Total Security Suite for Business are its SSL encryption, protection status dashboards, asset management module, endpoint security control panel, and web protection settings. You can read more about these below.
Secure Communications
eScan Total Security Suite for Business utilizes the latest SSL technology to encrypt inbound and outbound communications. This protects you from any individual or group that may be spying on your emails, chats, and posts.
Protection Summary
You can see a concise summary of your protection status with eScan Total Security Suite for Business's dashboard. It presents information regarding endpoints in a graphical and engaging format for them to find and digest the information easily.
Asset Management
You can see each software installed on endpoints and a full view of hardware configuration on eScan Total Security Suite for Business's asset management module. Because of this, you and your administrators can keep track of all hardware and software assets linked to endpoints connected to the network. As such, you can be certain of the security of your network from every nook and cranny.
Stringent Endpoint Security
With eScan Total Security Suite, you can also secure your endpoints using USB or FireWire portable devices. The solution has a module dedicated to this that aids you in preventing unwanted and unknown applications from launching on your computers.
Web Protection
eScan Total Security Suite for Business also offers the capability to create website restrictions. This way, you can block malicious websites and sites that may impede your workforce's productivity. You can set time-based restrictions, too, to allow your employees free time to access blacklisted websites.