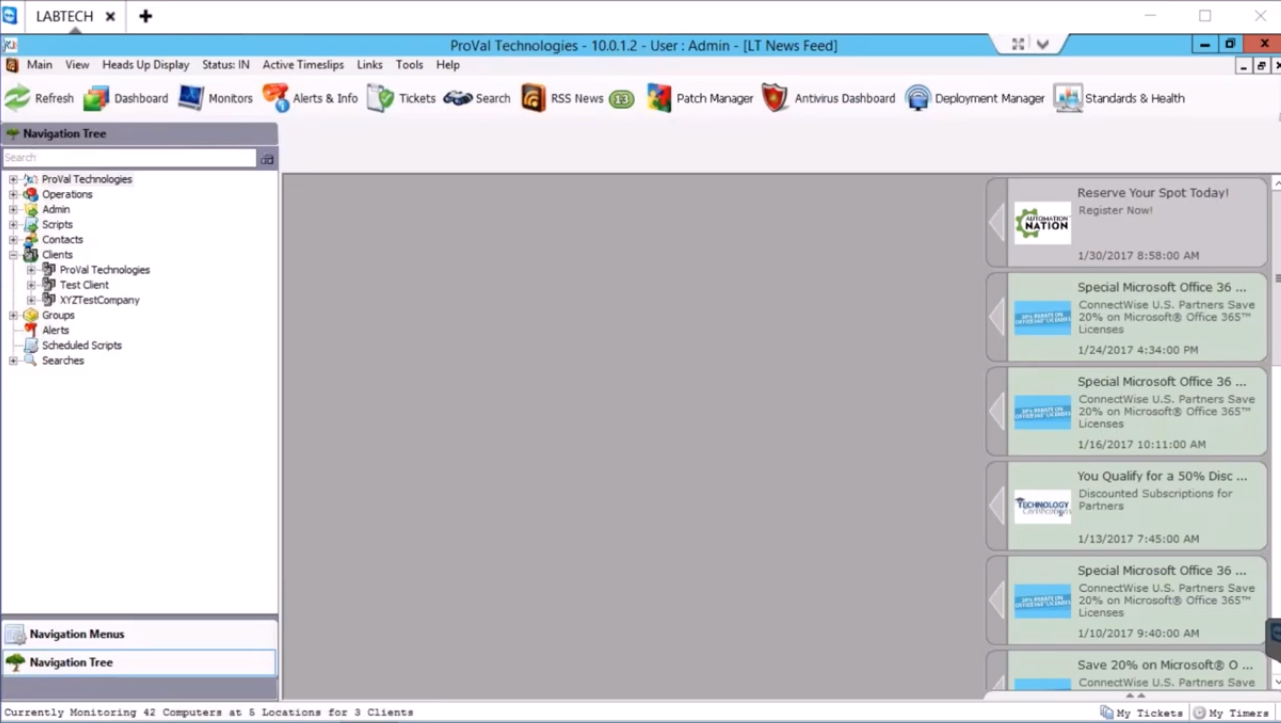 The main benefits of ConnectWise are its robust feature set, great integration and scalability. Here are the details:
Streamlines Processes
ConnectWise gives businesses a more efficient approach for IT and ITIL concerns by offering automated choices on many of its fields such as knowledge management, request management, configuration management, and service reporting.  It also helps streamline availability management, service asset, change management, and incident management.  With its reporting features and customizable dashboards, users have access to critical information such as KPIs. With its availability as a mobile app, users on the go can access the services and information ConnectWise holds.
Contract Management Tool
ConnectWise provides smart contract management tool, with agreement automation, to help businesses carry out service contracts. Invoice processes can be automated as well from the company's service data ticket which can be synced with all the important details about payments generated from the company's accounting system.
Project Monitoring
For project monitoring, work plans and timelines can be created that features a detailed report of a task's progress. Workflow engines can be utilized for managing deadlines and notifications of tasks that are already overdue.
Ticketing System
The platform features ticketing systems that use workflow automation, performance monitoring, and SLA.  The ticketing system is accessible via the mobile app as well, making the service available anywhere for users on the go.
KPI reports
ConnectWise features an intuitive and user-friendly dashboard where an overview of the KPIs can be found, as well as its detailed view that contains an explanation of the relevant information on the page to ensure that users know what each data is about. The report generator creates custom reports on topics and areas tailored specifically to what the user needs.
Automate ITIL processes
The platform can be used to automate a number of ITIL process, including, but not limited to, service-level management, knowledge management, availability management, service asset and communication management, incident management and change management.