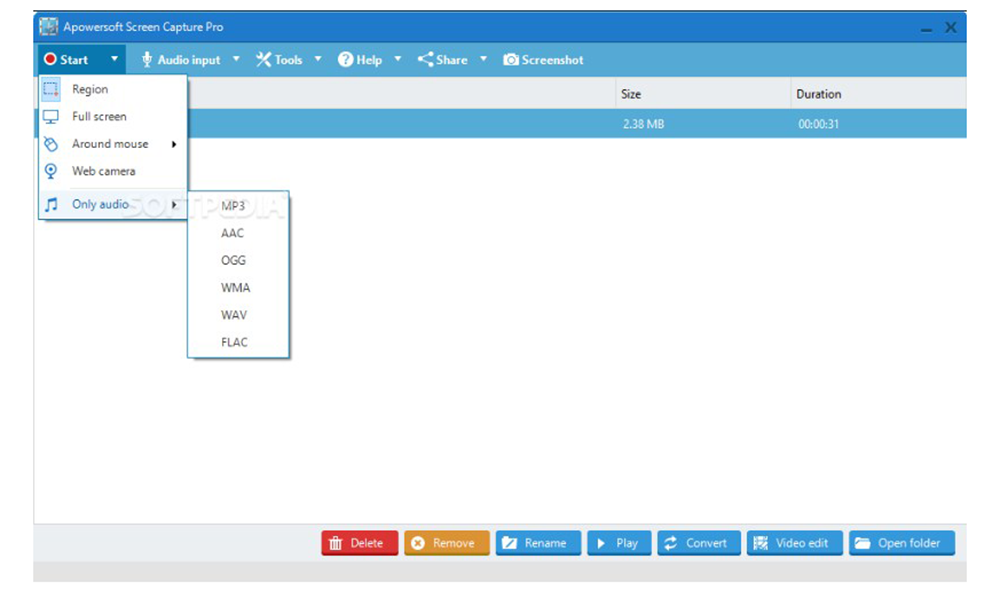 The main benefits of Screen Recorder Pro are reliable editing tools, powerful recording, and easy to use. Here are more details:
Easy to use
One likable attribute of the Screen Recorder Pro is its ease of use. The platform allows you to use multiple recording modes that are built for different purposes. The Around Mouse mode allows you to use a hands-on, instructional method to record videos that highlight what you are doing. Alternatively, you can use the FullScreen mode to capture the activities taking place on your computer screen. Switching between these modes is a breeze, and this makes Screen Recorder Pro a user-friendly solution.
Powerful recording
Screen Recorder Pro is built to facilitate powerful screen recording. In addition to the multiple video recording formats, the platform allows you to capture audio from both external and internal systems. These means you capture the activities taking place on your desktop and the sound from systems such as music player and microphones. Besides, you can use the webcam to record screen views. This means Screen Recorder Pro can work seamlessly with apps such as MSN, Skype, and Google Talk.
Reliable editing tools
Moreover, Screen Recorder Pro comes with robust editing tools. The editing tools allow you to edit videos either in real-time or after recording. With these tools, adding annotations to your video is a breeze. Also, whether you want to polish a video, convey a message, or highlight something in your video, Screen Recorder Pro has got your back.