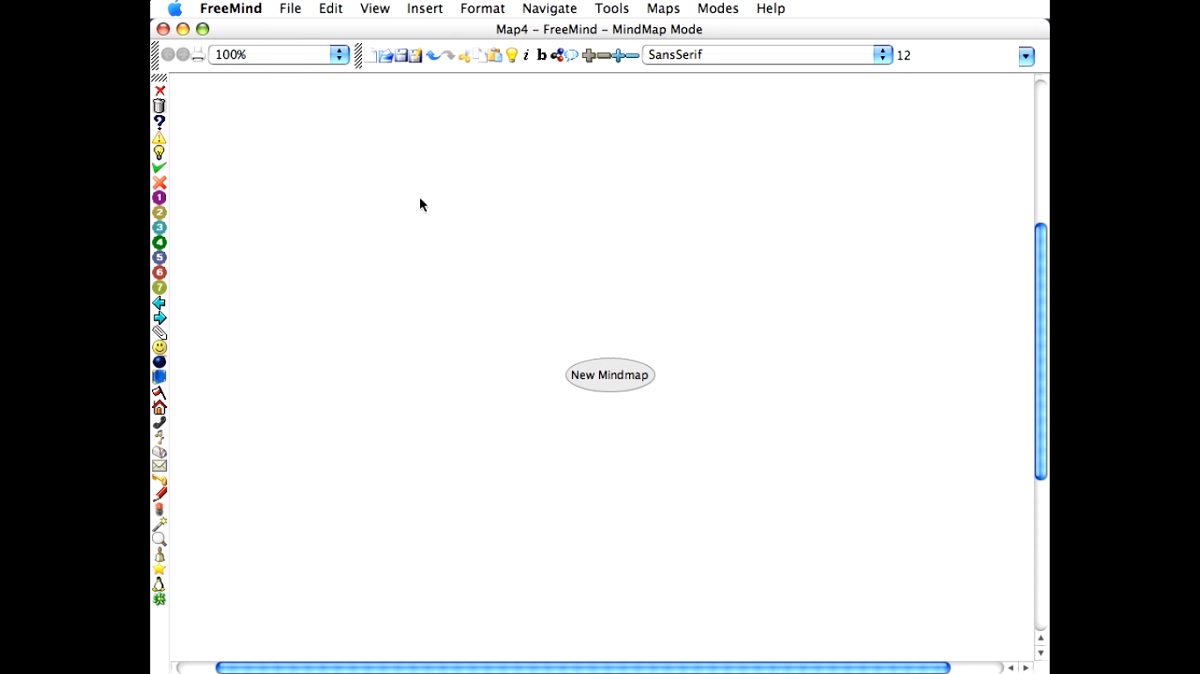 The main benefits of Freemind are its free software, streamlined idea organization solution, and cross-platform compatibility. You can also link ideas to each other easily. You can navigate through them easily via the "follow link" and "fold & unfold" operations. You will be able to edit XML/HTML documents and create directory trees. You can manipulate them through an easy drag-and-drop tool where you can select and work on multiple nodes. You can easily drop text and files into the interface from external sources.
The smart copy-and-paste function enables the pasting of HTML links, easy pasting of selected files list, and automatic formatting of the pasted content.
FreeMind is programmed in Java which allows it to offer cross-platform portability. This makes it highly reliable in working with data sourced from different pools. You can export in many formats such as JPEG, HTML, and PDF. This functionality, with versioning capability, expedites note taking and visualizes your thoughts in an organized manner.