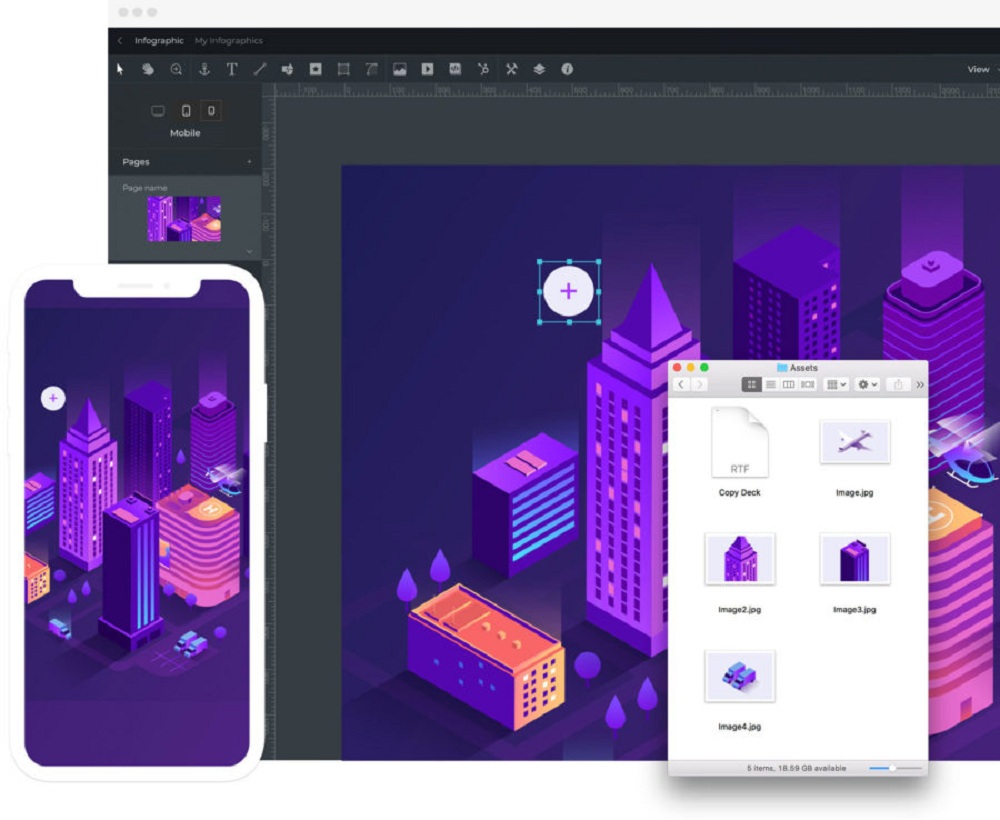 The main benefits of Ceros are its capability to design and create beautiful and interactive contents, multiple ways given for content sharing, and analytics capability to gauge and optimize contents' performance. Here are more details:
Stunning and Engaging Contents
Ceros makes it easy for users to design and create stunning digital content. This is thanks to its cloud-based canvas that gives users total freedom to let their creative side tailor the content they're making to make it look the way they want. It has drag-and-drop mechanics for importing elements into the canvas and many other tools for achieving the design they're going for. The canvas is also packed with interactive effect and animation features that can be applied to contents, giving more life to them.
Flexible Ways for Content Sharing
There are multiple ways users can share their contents with others. One is by incorporating them into blogs or websites either as embedded assets or as standalone webpages. Facebook, as well as landing pages, can also be used to publish and distribute them. And even when they're published already, contents can still be updated or edited with ease. Through the use of an embed code, a URL and a single click of a button, republishing of contents can be done.
Analytics Engine
Ceros also provides users with an analytics engine that keeps track of the way audiences and viewers are interacting with the published content. The analytics engine produces data that designers and marketers can use for obtaining actionable insights about the content's performance. And since performance evaluation can be done on a granular level, optimization of contents for better conversions and engagements can be properly implemented.