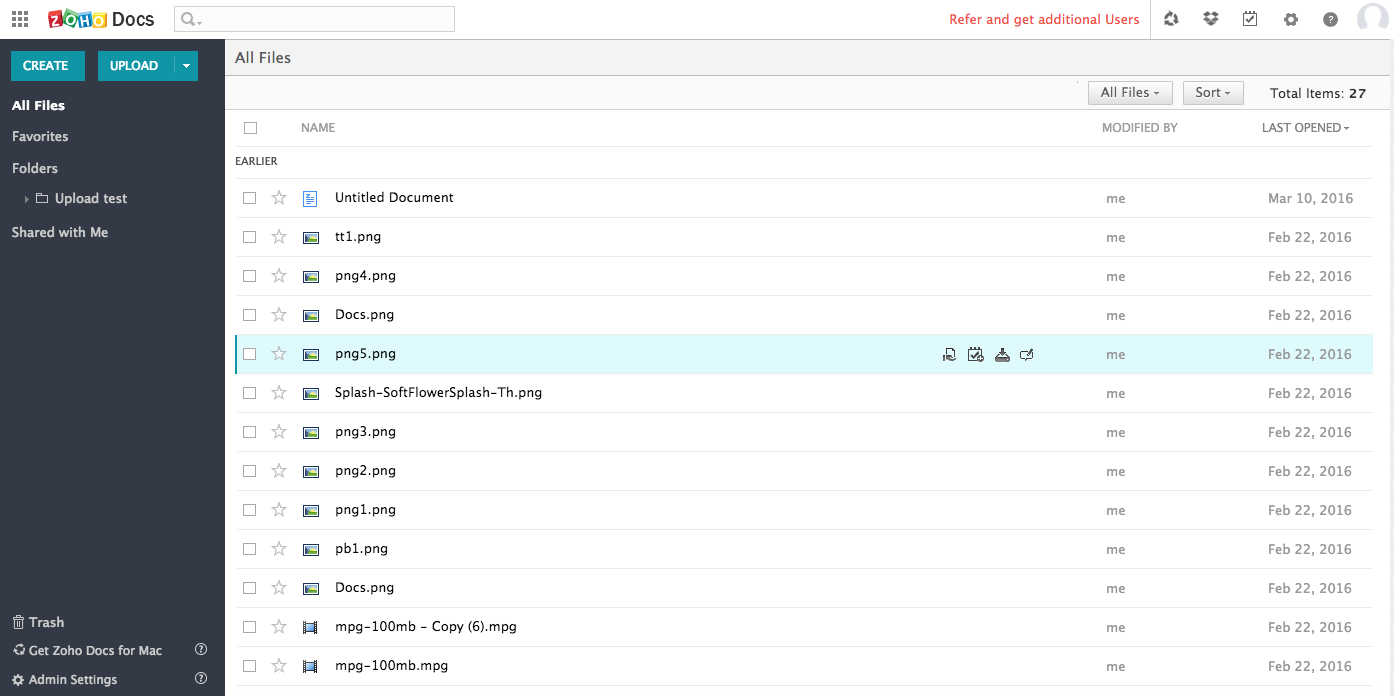 The main benefit of Zoho Docs are it simplifies file management, acts as an additional file drive and gives you a secure environment for your files. Here are Zoho Docs' benefits:
Manage files easily
Users can upload files individually or by bulk in the cloud storage. Zoho Docs lets you sync files using different devices, organize documents using multi-level folder structuring and send them to your cloud account directly via scanner or email.
Acts as an additional drive for your files
Another benefit you can enjoy using Zoho Docs is that it serves as your free virtual drive. It has a free plan that can be used by up to 25 users with 5GB storage each. It has helpful features such as admin control, mobile app, email notification, and built-in chat. With this app, sharing documents and collaborating with the team are made a lot easier and more efficient. You can also monitor your file throughout the process and know who viewed, accessed and worked on it.
Highly secure environment
Files that are created, edited, and shared with Zoho Docs are secure, regardless of what device was used. The software complies strictly with standards like SCO 2 Type II and IDO 27001. Physical security is also enforced in data centers and servers such as 24/7 security, distributed grid architecture, and verified access to facilities. Generally, Zoho Docs is the right tool your team can use to enhance productivity, speed up the workflow, and help them collaborate.