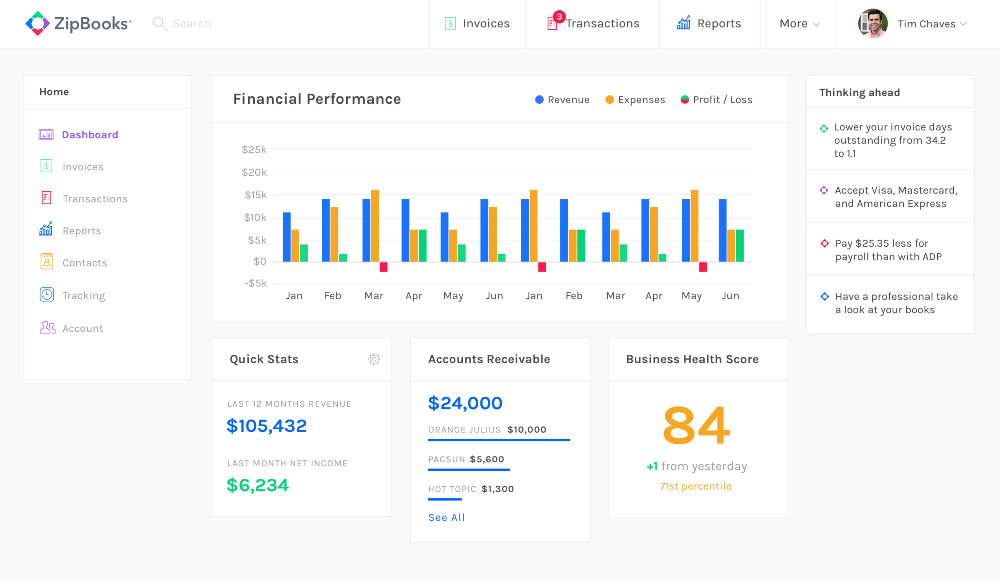 The main benefits of Zipbooks are its availability for everyone, its extensive feature set, and its connectivity.
While some charges may apply when users avail of the services of Zipbooks' financial partners, the software itself is absolutely free. There is no subscription plan that needs to be availed of. What users get in return is a comprehensive feature set along with a booking and accounting platform that is intuitive.
Bank reconciliation features allow users to group their expenses into categories and easily view them from one account. This means that users get to see what they spend their money, on top of being able to create accounting reports and track their finances.
A user's financial data can be kept updated by having their Zipbooks profile connect with their bank account. Users can easily view their financial information since the software takes all of their financial data and has a centralized location to store them in.
Using just one view, users can see the time tracked by team members, the average invoice age, paid invoices, and total accounts receivable. All users need to do is log in to their account to have an idea of what they need to focus on.