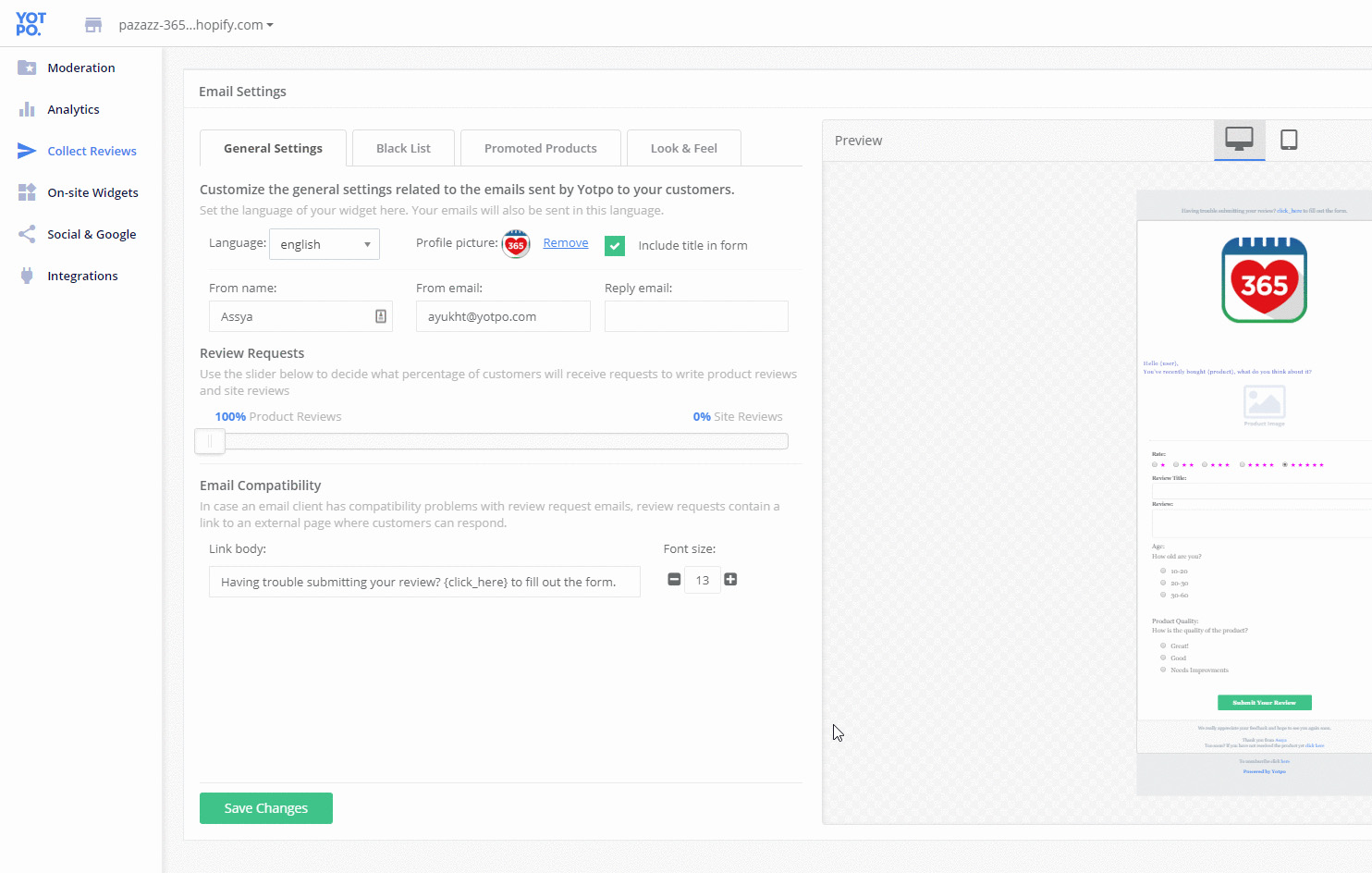 The main benefits of Yotpo are transforming your buyers into regular customers, improving the customer experience, empowering your processes with social curation, and offering promotion features. What is good about Yotpo is the way it changes the experience of users and propels random visitors to become regular purchasers. Whether you're an established retailer on the online market or a start-up hoping to drive traffic, Yotpo has you covered. With Yotpo, the hard work is expected to be done once the client has landed on your site and is hoping to purchase, rather than giving you tedious tasks in attempting to get them there.
Just recently, the software presented a feature for social curation which distinguishes and gathers the best customer-produced content on Instagram, and enables photograph discovery, shoppable feeds, and simple rights and moderation management. Yotpo is currently the only application that expands conversions giving clients a legitimate media they respect and guiding them from social platforms to your product pages.
The organization advanced its framework with the analytical suite and empowered it to dive into your UGC channel and to generate reports on contents, conversions, or optimization practices. All engagement data and conversion is shown on a dashboard, where clients can easily view disadvantages and choose how to enhance their techniques.
The software also offers promotion features so you can build your advertisement ROI strategies drastically and remain in accordance with all social promoting patterns, particularly on Instagram. Reviews are created effortlessly with mobile responsive applications and in-mail forms where clients can rate your items with regard to multifarious aspects using different gadgets. Also, the software's interface is user-friendly and intuitive, meaning it can be used even by less tech-savvy individuals.