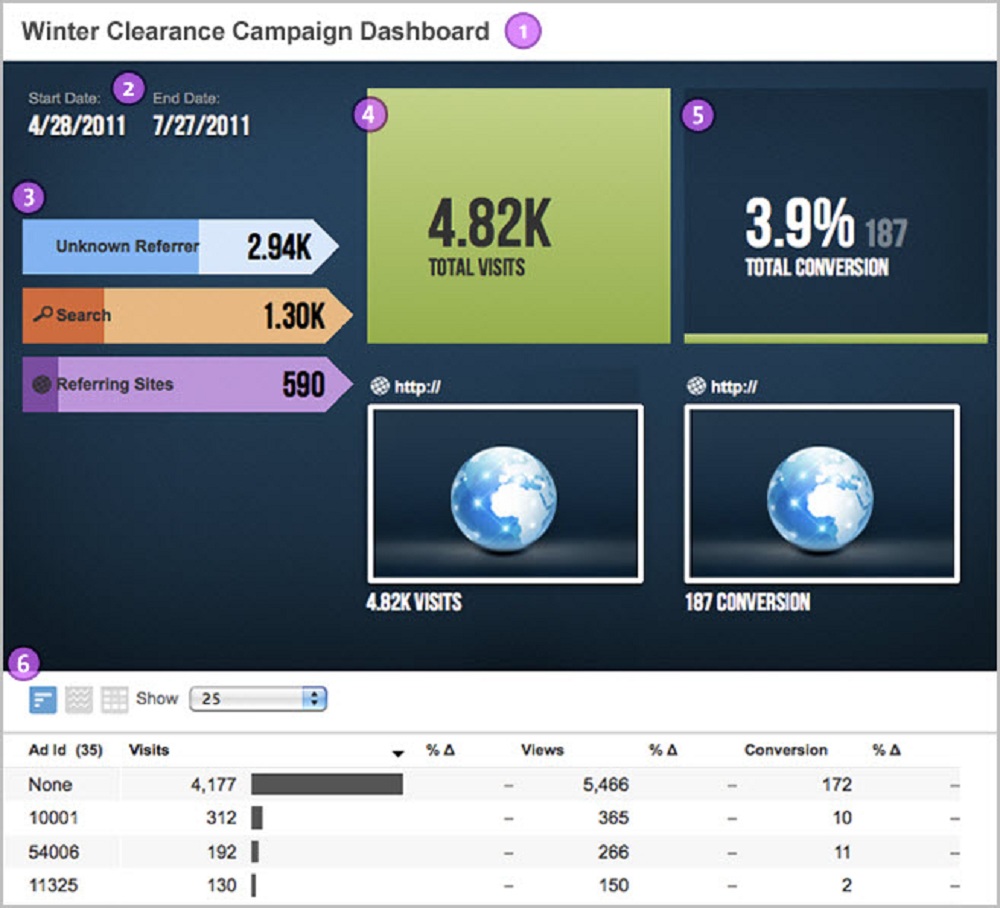 The main benefits of Webtrends are its unlimited data collection, testing platform, customization options, and social media marketing features. Here are more details:
Customer data collection
For businesses, the more customers the better and for that, Webtrends does not place any limits to data collection. It measures the behavior of your clients across various channels including social media pages, mobile app, and websites. Data collections provide you with live numbers that aids in you in creating various customer segments that are effective for targeting. All details can be seen through the automatically generated data reports.
Testing services
After data has been analyzed, optimization comes next. Webtrends help you with this aspect by providing you various testing services that determine the advantages and disadvantages of each web content. A/B and Multivariate testing give a reasonable idea into the prospective performance of a particular platform. And for maximum efficiency, experts are there to provide you with guidance whenever needed.
Personalization options
Webtrends enables you to bring personalized experience to your customers by giving you a vast selection of templates as well as personalization options. These can all be used in any of your platforms and channels, be it app, email, or website. All your customers would see what they like, giving you a big plus in your relationships.
Social media marketing
Social media has evolved into a marketable platform that Webtrends helps you capitalize on by marketing your apps and websites there. All your social media sites such as LinkedIn, Google, Twitter, and Facebook can be managed from the platform and essential data can be extracted which help drive your business to success. There are also key services like SEM and SEO that gives you more chance to appear on top results on search engine.