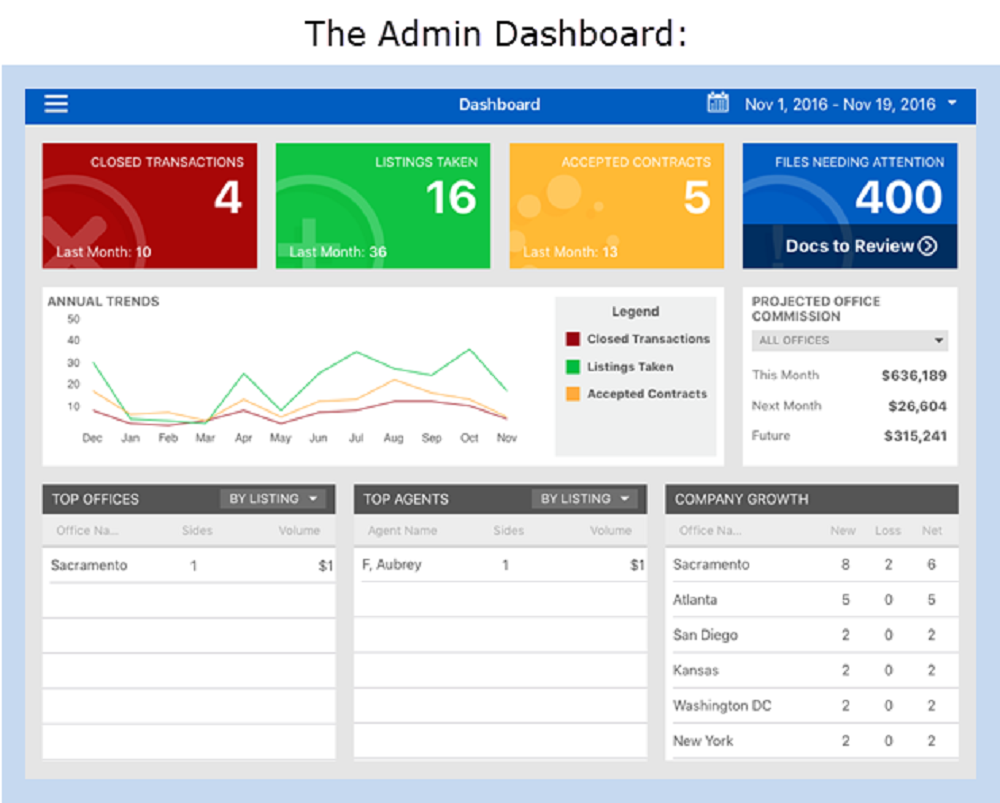 The main benefits of SkySlope are its Activation team, its preparation, and organization of all needed documents for the property, and its ability to track and keep a log of every transaction done by both brokers/agents and clients. Here are more details:
Activation Team
SkySlope's Activation Team is a special team comprised of trained experts who analyze the brokerage operations within a company, enterprise, or team of brokers and agents. The team is set up so that new users are ensured of unique and proper implementation of the system that is customized specifically to the distinctiveness of their brokerage processes.  This team is highly knowledgeable in real estate and can identify and recommend the right launching plans unique for each user.
Prepares and organizes required documents
The software also helps users ensure that all the required documents for the property are ready and organized. It provides them with custom checklists that are made while factoring in the specific document requirements that are unique for each listing and transaction. This removes the burden paperwork from users and allows them to close out transactions faster.
Tracks text, email, and other activities between users and clients
SkySlope is equipped with features for tracking text messages and email correspondences between agents/brokers and clients for every transaction. It can also track every activity done within the system by the aforementioned personnel. A log about everything that happened in all transactions is kept. This adds accuracy to the transactions and prevents future discrepancies.