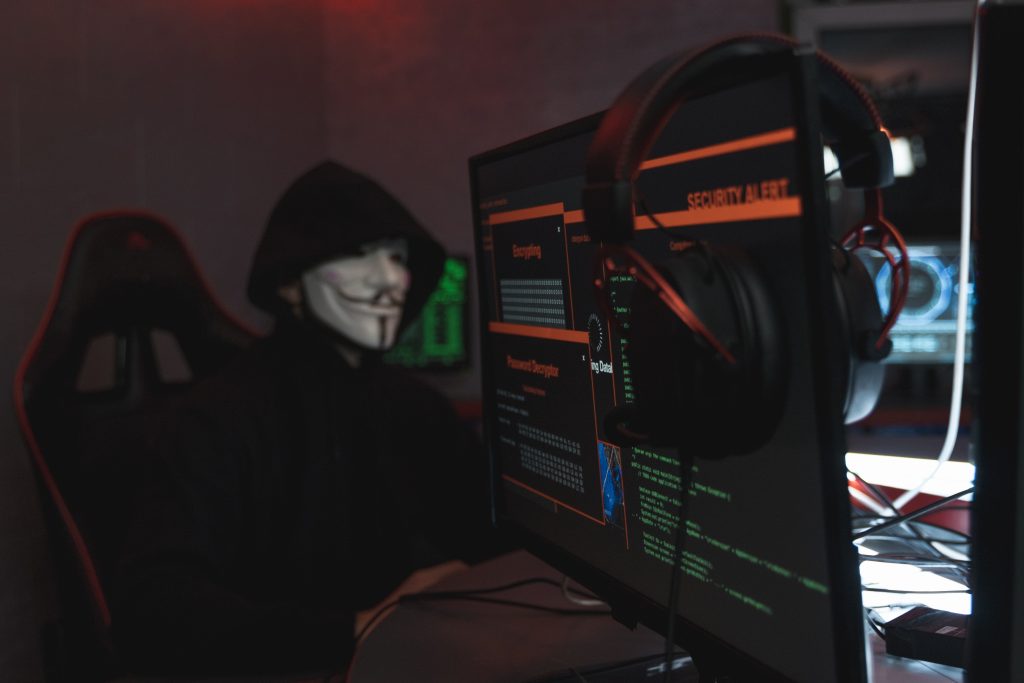 Cybersecurity is a serious topic today. Cybersecurity threat intensity is also increasing at the speed of digitization and data size expansion. 
Gartner stated that 91% of businesses are engrossed with at least one digital initiative, and digitalization is a top priority for 87% of senior leaders. 
Digitization is indeed crucial for business development. But, it also leaves business data vulnerable to cyberattacks — just one wrong click on the web and all your data will fall into the wrong hands. 
Understanding the cyber need and vulnerabilities, many business leaders are emphasizing cybersecurity. For example, Tilo Weigandt, Co-Founder & COO of Vaultree, said to DigitalJournal, "No matter what we do, data breaches and leaks will always happen, so defense and education with a robust security plan is the only solution."
Cybersecurity knowledge is the only way to secure your business data. This guide has some eye opener cybersecurity statistics and trends to help you dodge cyberattacks in 2023. 
Triggers Behind Cyber Vulnerabilities 
Most cyberattacks are caused due to human negligence. For example, not setting strong passwords or writing poor syntaxes are common invites to cyberattacks. 
However, some other technical glitches can also expose you to cyber vulnerabilities, like: 
Third-party integration 
Web data integration is essential for business automation. Integration helps businesses to create a smooth workflow. 
For example, HubSpot exports data from Salesforce, Google Data Studio, and many other tools. As a result, if one of the integrated systems gets exposed to cyberattacks, it can jeopardize your entire data security. 
Lack of knowledge 
Lack of data security knowledge of your staff can leave your business vulnerable online. Therefore, companies must provide cybersecurity education and training to their staff. 
For example, make your employees understand the need to set stronger passwords and never share them with anyone else. Then, introduce them to password managers to set and store their passwords. 
System vulnerabilities 
Cybercriminals are always looking for weak spots in your system to exploit it. Thus, ensure your system is secure with regular updates, malware scans, security audits, etc. 
Top 5 Cybersecurity Statistics & Trends for 2023 
Knowledge is the ultimate power. You can better protect your business data by knowing the leading cybersecurity statistics and trends. Here's how the cybersecurity world is shaping in 2023:
#1. Cybersecurity is getting better day-by-day 
Cyberattacks have always been an issue for almost every sector. But, according to the US Senate committee report, over 2,300 ransomware attacks have occurred on schools, healthcare, and local government bodies in 2021. 
During the Q2 of 2022, global internet users witnessed over 52 million data breaches. However, the trends show that cyberattacks have reduced in 2022, compared to 125 million cases in the Q4 of 2020. 
#2. Ransomware is the favorite cyberattack 
Ransomware is turning out to be the most popular cyberattack. Business organizations are the top targets for hackers to make quick money. 
Statista survey shows that ransomware attacks have spiked dramatically in the last few years. During the first half of 2022, around 236.1 million ransomware attacks were reported. 
Contrary, only 638 ransomware attacks were reported in 2016. This image shows how the number of ransomware attacks has increased in the past few years:
Hackers use various ransomware attack styles to target your data, such as:
Encryption

. Ransomware encrypts data and renders it impossible to decrypt without a decryption key is the most prevalent type. 

Lockers

. Lockers prevent you from using your computer to work or perform basic tasks until the ransom is paid. 

Scareware

. This attack aims to scare users into purchasing pointless software. In some cases, pop-ups will overwhelm the screen and demand payment to be removed. 

Doxware/Leakware

. If the fine is not paid, doxware or leakware will threaten to leak private or business information.
#3. The Fintech industry is on the receiving end of cyberattacks 
The Fintech sector is always on the hackers' radar. Accounting software, banking IT systems, and digital wallets are cybercriminals' favorite targets. 
Fintech businesses experienced 2.5 times more attacks in Q1 of 2022 than in the two years before. The rise in cybercrime has increased market unrest and raised questions about Fintech readiness; some have asserted that players in the sector are more vulnerable to virtual threats than traditional banking because they have more resources. 
According to ConnectPay's head of compliance, Thibaud Catry, claims about declining Fintech security are exaggerated, but he still encouraged stepping up defenses because of growing cyber threats.
Block witnessed the recent Fintech cyberattack in April 2022. One of the Block employees downloaded a report without permission leading to customer data compromising. This attack affected more than 8.2 million employees. 
#4. Digital marketing is a cyber threat 
Digital marketing in the post-COVID-19 era is raging. Every business organization is leveraging digital marketing to expand its reach by using different tactics like offering exclusive discounts and other promotional activities. There are multiple digital marketing tools,  social media tools, SEO tools and more that have become popular with the rise of this field.
When Sucuri's SiteCheck Malware Trends Report – Q3 2022 rolled out recently, it gave a shock. 
SiteCheck analyzed 23,473,621 websites, out of which 260,101 infections were detected. Several reasons were detected behind the website infection. 
But, the most prominent reason that popped out in the report was SEO spam. SiteCheck identified 119,865 websites with SEO spam in the most recent quarter or 46.08% of all infections. 
Unwanted keywords, spammy content, advertisements, or malicious redirects to the attacker's website are frequent effects of SEO spam. The fact that it can inject thousands of pages into the compromised environment makes it one of the most prevalent types of malware discovered during remediation cleanup. 
An SEO spam infection can be extremely valuable for the attacker at the expense of the webmaster's hard work and effort. This is because it typically enables attackers to ride on the victim's website's hard-earned rankings. 
Attacks have been known to use spam comments, link injections, or even to create new posts or messages about fake virus warnings on the hacked website. 
#5. The cybersecurity job market is sizzling 
Cybersecurity Ventures tracked the industry for eight years, during which time the number of open positions increased by 350%, from one million in 2013 to 3.5 million in 2021. The cybersecurity skills gap is finally leveling off after a decade. It is forecasted that the same number of cybersecurity job openings in 2025 will be seen. 
The prediction has come true, and the number of open cybersecurity positions worldwide in 2021 will be enough to fill 50 NFL stadiums, despite industry-wide efforts to close the skills gap. 
According to CyberSeek, a project supported by the National Initiative for Cybersecurity Education (NICE), a program of the National Institute of Standards and Technology in the US Department of Commerce, more than 950,000 cybersecurity professionals working in the US, with about 465,000 of those positions still open.
Cybersecurity Statistics & Trends To Note Down in 2023
We hope this post has helped to open your eyes to cybersecurity. We hope you can now see how serious this topic is and what it can do to your business. 
The cybersecurity trends clearly show that cyberattacks are getting more dangerous and technical. Today, no digital business is safe online. But it is not possible to go offline now. 
So, the only option is to gain knowledge and build a secure IT environment to dodge all cyber threats in 2023.