Whether you are a manufacturer or distributor, planning and executing the international or local movement of inbound and outbound goods can be a monstrous task. This is primarily because the process requires you to wade through numerous challenges, including changing trade flows, evolving customer needs, road delays and disruptions, and geopolitical differences.
These obstacles amplify the pressure to ensure that freight is moved from its origin to the final destination reliably, cost-effectively, and efficiently. Besides, you've to integrate all significant points within your supply chain to eliminate data silos and improve communication between systems. This is where transport management systems or TMS software solutions come into play.
A good TMS software can drive business, manage inventory better, increase warehouse efficiency, deliver better delivery services, among other benefits. The trick is to find the best solution for your business. But, before you can pick a reliable TMS solution, you must first learn everything about these solutions.
That's why, in this article, we've prepared a comprehensive TMS software guide. We'll reveal all the details about a TMS platform from what it is, how it works, and its benefits. Even better, you'll learn the factors to consider when buying a TMS solution. With this information, it'll be easy for you to pick a solution that will save time, cut freight spend, and improve operational efficiency.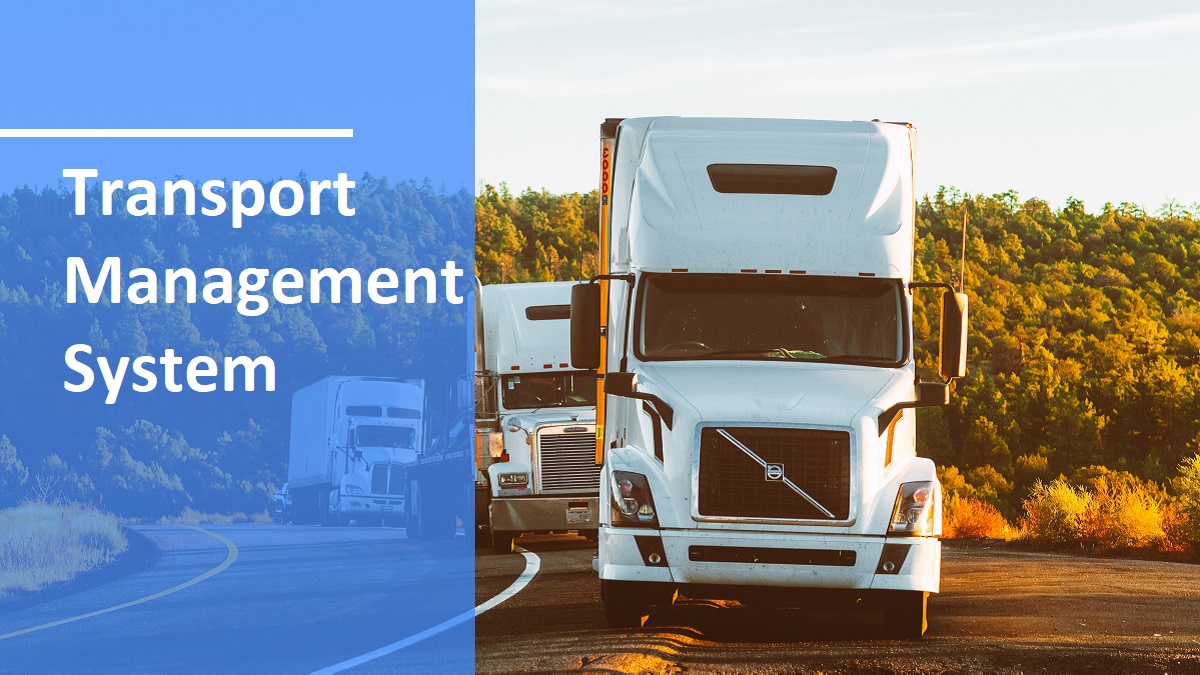 TMS Software Table of Contents
What is TMS Software?
A transport management system (TMS) is a platform designed to streamline day-to-day transport and shipping operations, ensuring the timely delivery of goods and freight. It's a logistics platform that leverages innovative technology to empower businesses to plan, execute, and optimize the movement of goods, enhance the compliance and documentation of each shipment, and ensure each item is delivered to the right place, at the right time. That said, it comes as no surprise that TMS are core technologies in most supply chain management processes and supply chain planning practices.
Essentially, businesses in virtually every industry can use transport management systems to smoothen out the movement of goods, both incoming and outgoing. In particular, distributors, manufacturers, retail businesses, 3PLs, 4PLs, and other companies that move or receive goods regularly, either by air, sea, or land, need a TMS software to keep the processes going without a hitch.
List of Best TMS Software
There's a wide selection of TMS solutions available on the market. Some are created as an end-to-end platform to handle all the transportation needs of a company while others offer specialized features for specific industries. To help you get a better idea of the options you have, here's our compilation of some of the best TMS software today:
Cloud Logistics: Built to be intuitive, the platform provides transportation and logistic solutions that enable companies to keep pace with today's business. Beyond streamlining logistics and distribution operations, Cloud Logistics is designed to enable global trade compliance and thus suitable for international shippers.
Kuebix: A robust TMS solution that offers a vast carrier network and freight intelligence to help companies improve the transportation of goods. The platform consolidates all data on a single place, allowing users to access it at a glance whenever and wherever they want to.
3Gtms: A reliable TMS software platform designed primarily for small and mid-sized shippers, brokers, and 3PLs. It leverages unique route planning concepts, proprietary algorithms, and the power to self-configure to streamline transportation services.
SAP Transportation Management: The solution allows businesses to integrate logistic management throughout their network to dramatically eliminate the complexity associated with transportation. In doing so, it increases end-to-end visibility, increases productivity, and improves cash flow for freight and logistics businesses.
FreightDATA: A comprehensive transport management system built primarily for the trucking and transportation industry. It includes accounting, LTL dispatch, sales reporting, and TL/intermodal dispatch tools.
Cario TMS: A powerful cloud-based TMS software designed to help businesses take control of their freight choices. Cario TMS enables users to automate operations to ensure that the perfect freight choice is made every time.
Transport Pro: A great TMS software solution designed to streamline the operations of trucking and logistics companies in the United States. Its capabilities include, but are not limited to, dispatch & load management, billing, and document management.
MyRouteOnline: This solution is purposely designed to streamline routing. Its routing optimization process is founded on robust "plan ahead" algorithms to reduce the cost and time in delivery.
LogistaaS: A cloud-based TMS software designed primarily for NVOCCs, freight forwarders, and shipping lines. The platform's tools streamline the entire shipping process, from the initial client meeting to last-mile delivery to closing a shipping job.
WEBFLEET: A great telematics solution designed to help transport and logistics companies to save fuel, improve vehicle performance, and boost fleet efficiency. The platform is suitable for car importers, car rental and leasing industries, insurance companies, and more.
How Do TMS Software Work?
Fundamentally, the functions of a TMS software place it at the heart of the supply chain management. Think of them as platforms that combine the functionalities of fleet management tools and logistics platforms. It plays a significant role in nearly every part of the supply chain, enhancing visibility to streamline the planning and execution of goods transportation. As a result, the platform is often designed as part of larger supply chain management systems.
In essence, TMS software offers a repository of information that enables a business to pick the best carrier and mode of shipment. It factors in critical details such as distance, cost, and efficiency to serve insights that help optimize carrier routes. Beyond that, the solution comes with innovative global trade management tools to keep you in the know about tariffs and trade regulations.
Better still, if there are anticipated delays at the entry point or customs, TMS solutions provide the crucial details. When it comes to the execution, the platform helps you match loads and track every shipment in real-time. You can also process all documents related to the export and import of goods and ensure trade compliance. Most importantly, you can easily monitor and communicate with all carriers from one place.
That's not all; a good TMS solution can help measure whether or not you're meeting the desired service levels. It offers dashboards, reports, and analytics tools to help you track performance. This way, you can tweak distributions systems and optimize capacities to enhance service delivery.
Types of TMS Software
TMS solutions are designed to cater to the needs of specific audiences—distributors, manufacturers, ecommerce businesses, and logistics services providers. To make the most of this solution, you can deploy it either on-premise or in the cloud.
On-premise TMS software
Much like other enterprise software platforms, TMS solutions were traditionally installed on local computers. While they offer better data security, compared to cloud-based solutions, on-premise TMS involves a lengthy and tedious installation process.
Besides, it's always a hassle to get the system back on track when things go wrong, plus updating the solution when a new version springs up is arduous. Not just that, the solution isn't engineered for mobility and flexibility. As such, it's not suitable for an industry that's largely dependent on a mobile workforce.
This deployment option was popular among early adopters, but lately, the popularity has gone downhill. This is thanks, in large part, to shortcomings of on-premise solutions and the advent of the cloud-based TMS software.
Cloud-based TMS software
Also known as software-as-a-service (SaaS) TMS, cloud-based TMS is currently the preferred choice of many businesses. As the name suggests, this is a type of solution that's housed in the cloud.
Installing a TMS solution on the cloud comes with a wide swath of benefits. For example, it makes it super easy and agile to maintain and upgrade the solution. Ultimately, this contributes less hassle and facilitates a faster ROI. Additionally, its flexibility means that it can seamlessly integrate with solutions in your software stack—ERP, WMS, and SCM tools.
Moreover, the use of a cloud-based solution isn't confined to "the four walls" of your workplace. It offers anytime, anywhere access, allowing all users, including your mobile workforce, to use it from any device while on the go. Not to mention, you don't have to buy the solution outright, you pay monthly or annual subscriptions, depending on what works for your business.
Benefits of TMS Software
A TMS software can benefit your distribution or logistics business in numerous ways, including:
Increased customer satisfaction
In the logistics and distribution industry, if there is so much as late product delivery or incomplete order, the customer can hastily form a negative opinion of your business.
To prevent this from happening, TMS software helps evaluate all possible routes and picks one that offers few or no delays and disruption. This, coupled with the load optimization feature, helps deliver not just the correct package but also do it at the right time. The responsive shipping process helps improve customer service and customer satisfaction.
Better supply chain visibility
The supply chain has a complex life cycle that entails numerous tasks, inputs, and decisions. To keep everything on track, you should handle and run all these aspects concurrently. A good TMS software provides the tools you need to monitor and track each shipment and order in real-time. It also automates critical functions, such as documentation and billing, allowing you to focus on other supply chain duties.
Reduced costs
Besides, a transport management solution facilitates better space and labor use, fleet management, and effective coordination between fulfillment and transportation. This leads to greater utilization of resources and space, which helps cut warehouse and distribution costs.
Moreover, it automates repetitive tasks such as documentation. Consequently, you don't have to hire someone to upload documents to your system or handle billing. In addition, automating freight payments reduces invoicing errors and associated costs.
Improved inventory management
What's more, TMS software can help you maintain optimal inventory levels without needing a full-fledged inventory management software. The platform facilitates successful transportation execution, allowing you to move goods in and out of the warehouse with speed and efficiency. Also, it curtails product damage and reduces overall lead time, thereby saving money on storage.
Features of TMS Software
Optimization engine
This feature allows you to optimize each load so that each pallet or package is arranged in strict adherence to rules like stackability. Better still, it enables you to maximize the vehicle capacity, and prevent overloading. This reduces the vehicle's wear and tear, and ultimately the maintenance costs.
Also, the optimization engine allows you to pick the best route based on the prevailing conditions, such as cost, distance, and the available vehicle. Moreover, you can easily pick the right carrier based on costs, business shares, and allocations.
Carrier contract management
Contracts anchor the transportation business, making a carrier contract management tool absolutely requisite. With this feature, you can manage all contracts from a single interface and leverage each of the negotiated terms and preferential terms.
International logistics functionality
This feature makes shipping immeasurably easier for logistics and distribution companies that have their footprints in various countries. With these tools, you can calculate cross-border fees, select global air or ocean carriers, and manage all paperwork required for shipping international deliveries.
Real-time tracking
This is a critical feature that helps you track and monitor each product and delivery as it moves through the supply network. It offers comprehensive visibility into each transportation stage, with automated notification for each event on the road. This way, you're always on top of each delivery, and it's easy to accurately predict the delivery time.
Reports and analytics
In this industry, you cannot afford to trust your gut feeling on the decision-making process. With reports and analytics features, you can process data to comprehend important information and make decisions based on hard facts.
Integration
Finally, a good TMS software solution should be flexible enough to integrate with existing order management, enterprise resource planning, and warehouse management solutions.
Factors to Consider When Buying TMS Software
A TMS software solution can, without a doubt, improve the efficiency, speed, and quality of logistics and distribution services. But, to reap these benefits, you must first find a suitable platform for your business. Whether you want to implement a TMS for the first time or you want to replace or upgrade your current system, it pays to consider the following factors.
Define your needs
First and foremost, to find the perfect solution for your business, you must first define your requirements. Does your business need a TMS software? If yes, what will work best in your case, a cloud-based or an on-premise solution?
The answers to these questions lie deep within the structure and size of your business. If you have other technology platforms in place, and you want them to work in tandem with the TMS, then you definitely need a cloud-based system. Moreover, a cloud-based solution is for you if flexibility and scalability are top priorities and want your remote workforce to access the system anytime, anywhere.
On the other hand, if you want to own a solution indefinitely, develop customizations, and work with a well-established vendor, you won't go wrong with an on-premise solution. But, you must also be prepared to shoulder the large upfront investment and higher environmental cost.
Consider the vendor's support
What level of support does the vendor extend to new users during the onboarding process? Generally, informative videos and how-to guides can help you get the solution up and running. But, is the vendor reachable when the installation becomes too difficult to accomplish on your own?
A good software vendor should be readily available to lend a hand when problems arise. Ideally, phone support is good to have or better, a dedicated IT department to onboard the product and respond to all technical issues launched by the users.
Scalability
Does the ideal solution allow you to scale up —or down— as called for by your business needs? When load volume suddenly escalates, can the platform be tweaked to support the spike without compromising service quality?
A good TMS software should be flexible enough to support current needs and respond quickly to future changes in demand. In line with solution scalability, the vendor should also be in a position to advise you on how to adjust your rules in the future to remain competitive.
Having dedicated, inhouse developers indicates that the vendor is ready to respond to customers' unique needs. For example, it shows that the vendor can readily add new features or integrations to your current system without a struggle.
Look for value-driven options
What are the hallmarks of a value-driven TMS software solution? First, if the vendor offers a cost-per-transaction model, then this cost should be low. Besides, it should present the best value for every buck spent. Second, beyond the cost, look for vendors that guarantee customizable scalability. And last, the vendor should be ready to form a partnership founded on open and effective communication to improve the product's convenience and utility.
Latest TMS Software Trends
The constantly changing global trade regulations require TMS vendors to innovate rapidly to remain abreast. In a bid to keep pace, companies have heeded the following transport management system trends.
Increased adoption of cloud-based systems
Nearly every sector of the economy is moving operations to the cloud, and the logistics and transportation industry is no exception. Cloud-based TMS software is the new norm, and the race to adopt these systems is on high gear.
Beyond the obvious cost savings, a cloud-based system helps synchronize disparate solutions from shippers, carriers, and customers. This way, it disintegrates data silos, thereby improving the operational efficiency of the transportation process and the supply chain. In addition, the system enables companies to react accordingly to ever-changing customer demands.
Connected truck
There is no doubt; technology is dictating the direction that the transport management industry has taken. In keeping with this trend, innovations such as the electronic logging devices (ELDs) have offered a new perspective for industry partakers to pursue. Together with other in-vehicle systems, the ELDs presents a stunning opportunity to connect data streams.
Moreover, with the help of this technology, transport managers can now accurately estimate arrival time, pinpoint available driver's driving time, GPS location, and track all assets in real-time. Even better, with artificial intelligence, companies can process data to anchor schedule adjustments concerning the projected highway delays or pickups/delivery rescheduling.
Load tendering automation
Automation is the new theme that permeates every sector of the economy. To save time and money, businesses are looking for alternative ways to get repetitive tasks off the plate, and transportation hasn't been left behind.
One area of transport management that has seen massive automation is load tendering. While not every load tendering can be automated, companies are taking advantage of the few that can be done electronically. Load tendering automation is all the rage as companies seek to cut down the cost of handling loads manually.
Potential TMS Software Issues
There is no doubt, TMS software lightens critical tasks. But when everything isn't working synchronously, the solutions can easily bog down your operations. To be on the safe side, you should anticipate some of the problems related to TMS software. Understanding the following issues can help you deal with them from the onset and prevent impeding service delivery.
Warehouse and handheld devices connectivity
The efficiency of goods transportation and management is largely dependent on network stability, wireless coverage, and handheld connections. Ideally, each of these components should work at peak performance to streamline the transportation of goods. But the reality is, problems can arise from poor selection of wireless solutions and lack of equipment standardization.
Printing and scanning issues
Transport management usually involves a lot of printing and scanning of shipping labels and documents. Because of the volume of documents a company handles, if everything isn't processed faster delays could occur. In most cases, printing and scanning problems stem from connectivity issues, printer alignment, decentralized printing infrastructure management, and poor installation of printing devices.
IT infrastructure issues
Your technology stack—servers, network devices, computers/smartphones, and software—ought to work harmoniously to connect people and data to keep processes flowing smoothly. But problems can come from slow network speeds, server performance degradation, and network disconnections. This can cause significant roadblocks, preventing proper processing and sharing of sales quotes, bills, and email
Pick Your TMS Software Wisely
A TMS software is an incredible weapon in your company's arsenal. You need it to select the best carrier, maintain organized quotes, track shipment across the supply chain network, and process vital data to gather insights.
Hopefully, the information we've provided in this guide has illuminated your buying process. As such, it should be easy to find the perfect software. Whether you are a freight broker, truckload carrier, or third-party logistics company, your time is now to pick a solution that can steer your business to the next level. If you want to handle growth, reduce spending, increase revenue, and maximize profits, be sure to implement a solution with the right features.
To do so, create a definitive selection formula that takes into account all the critical pre-buying and buying factors. Furthermore, device a proper implementation strategy that will help you steer clear of all potential TMS software issues.
Additionally, pin your ears to the ground and be sure to remain abreast of the evolving industry. Most importantly, integrate emerging technologies such as digital assistants, IoT fleet monitoring, and blockchain innovations.