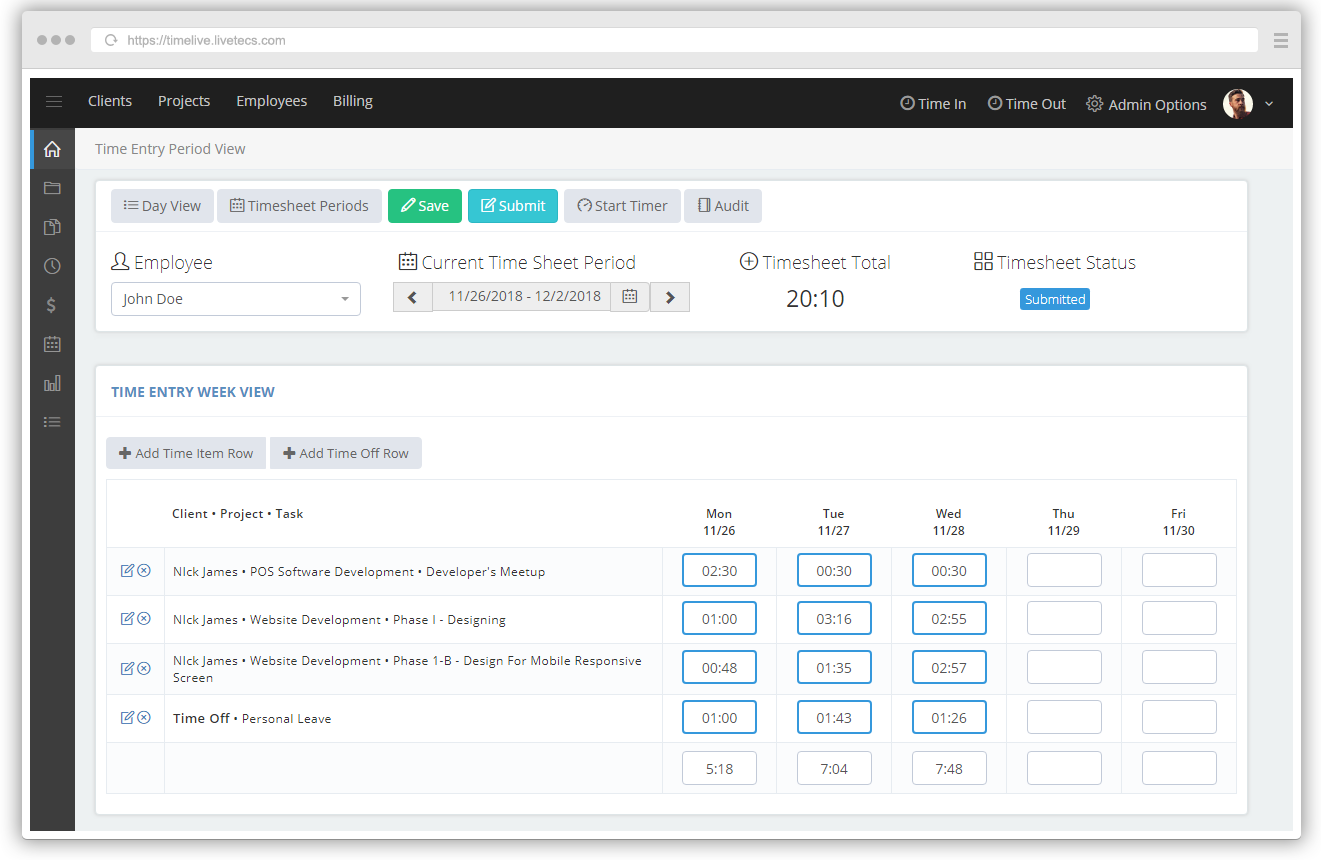 The main benefits of TimeLive are comprehensive timekeeping abilities, multi-language and multi-currency, expense management, and automated approval paths.
Comprehensive Timekeeping Abilities
TimeLive is capable of tracking and keeping records of both time spent working and time spent on leave. Furthermore, this platform can also transfer information from Quickbooks Timesheet to TimeLive and vice versa. Finally, this solution allows the implementation of time-off accrual company policies, which removes the hassle of managing each employee's leaves.
Multi-Language and Multi-Currency
TimeLive supports multi-language and multi-currency implementations. These features help in ensuring that each of your team members is able to understand what they need to do and that the currency it uses for bills is a match to your currency.
Expense Management
TimeLive's multi-language and multi-currency features are even more beneficial in terms of its ability to manage expenses. Through such tools, you and your team can manage and track all the expenses for each project or task. That way, you'll know exactly who's working on what project and what you've spent for which task.
Automated Approval Paths
All timekeeping and expense management activities are directed through a customized approval path by TimeLive. This time tracking software lets you define the approval path based on your organization's hierarchy, which removes the hassle of attempting to find the right person to approve timesheets and expense bills.