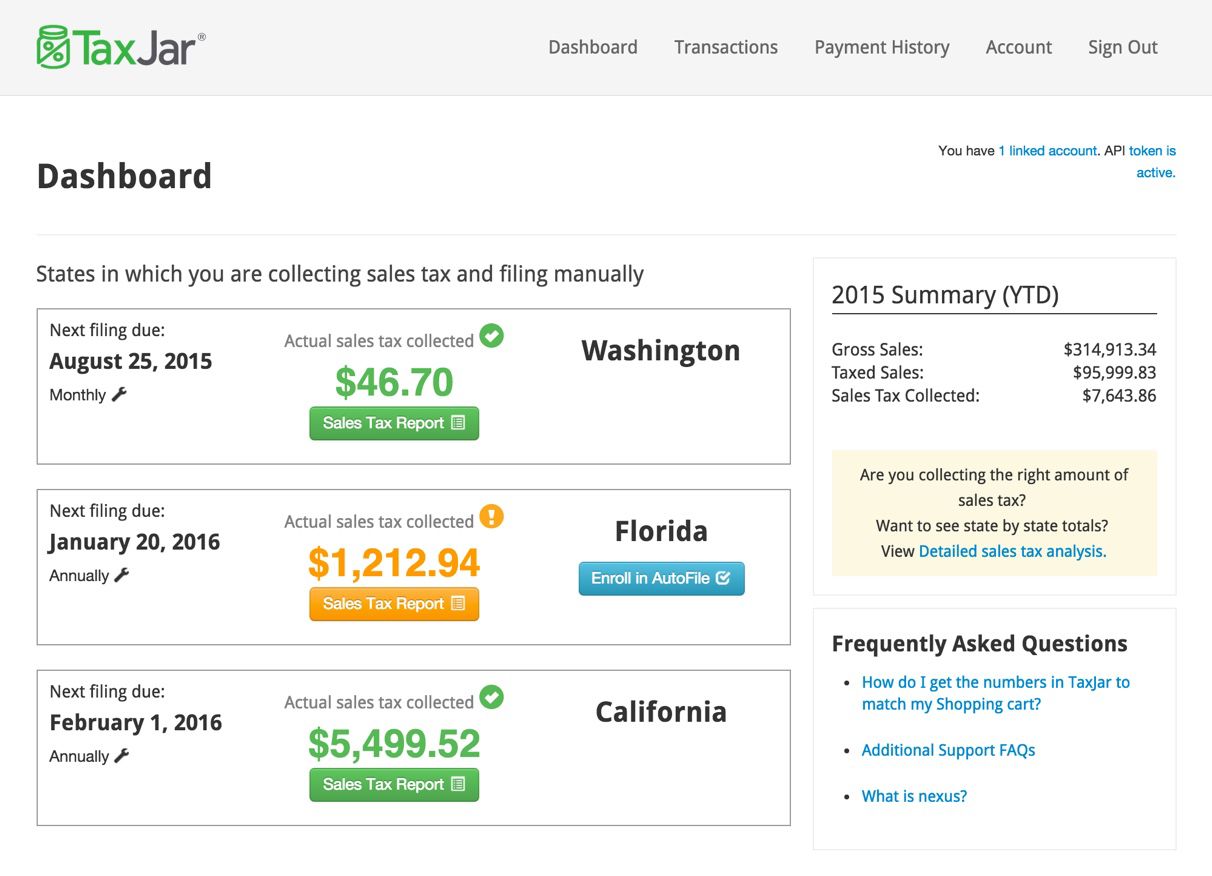 The main benefits of TaxJar are autoamting sales tax computing, recording and porting. It also makes tax compliance less tedious and complicated. And on top of that, it contains a broad variety of functionalities for tax processing.
This solution possesses amazing capacities to automate sales tax reporting and filing for multi-channel internet business merchants. The platform enables users to connect all online shopping carts once and all information can be downloaded for tax sales filing. It unites data from all sales channels into an effectively open and unified dashboard.
One significant feature of this software is the AutoFile. It's a dependable electronic filling tool for sales tax that gathers user's information from all their online marketplaces to plan and record returns, alongside with payments. The AutoFile service likewise takes out the paper or online form submissions, and TaxJar does it on users' behalf. Using this solution, users don't need to stress any longer over the due dates and late submission of returns or government forms.
TaxJar is an important resource, whether you work with CPA experts or not. In any case, it saves much time and is beneficial with regards to filing sales tax returns.
Furthermore, TaxJar gives astounding client support (available through email or phone) that users can benefit from in managing their sensitive information. Also, the program offers a large number of supportive resources such as states tax guide, TaxJar blog, sales tax webinars, sales tax calculator, getting started guide, and state registrations, which empower customers to comprehend parts of sales tax.