How many TikTok videos do you see on your social media account feeds every day? You'll probably say, countless. It won't come as a surprise if you or at least someone close to you is a TikTok user. And with most people stuck in their homes because of COVID-19, TikTok has become a sweet escape for many.
The year 2019 was undoubtedly huge for TikTok. It was one of the most downloadable apps for that year. TikTok also became a favorite among the younger Gen Zers almost instantly. Building a momentum that's not about to slow down any time soon, TikTok continues to catch the attention of online users and dominate global top app lists.
Whether you're a TikTok user who wants to know more about the app or a brand owner or marketer looking to leverage it for business, this post will show you how the current TikTok trends will shape its future.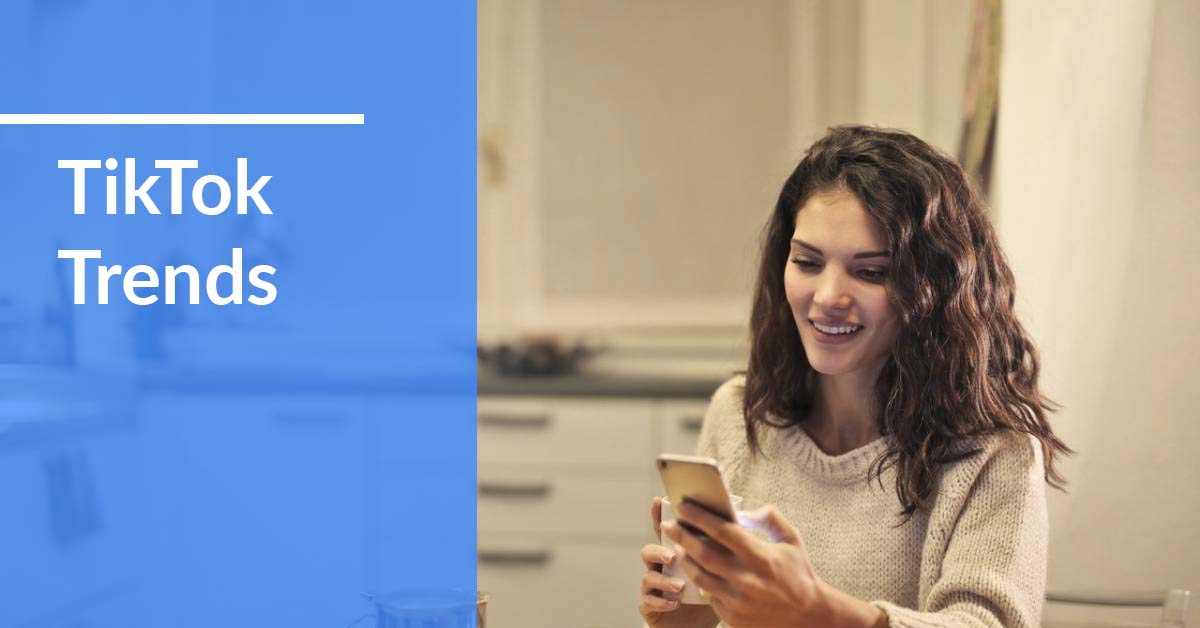 Gig Economy Statistics Table of Contents
TikTok by The Numbers
At this rate, TikTok no longer needs a lengthy introduction, but it's worth looking into its beginnings to appreciate how significant its growth has been over the last few years.
TikTok is an app that originated in China. Developed by Beijing-based ByteDance, it was locally launched as A.me in September 2016 and rebranded as Dǒuyīn in December of the same year. In 2017, the makers marketed their app outside China as TikTok. In 2018, ByteDance acquired Musical.ly, an app that shares the same concept as TikTok. Through this merger, the developers were able to tap US audiences, as Musical.ly was already enjoying some patronage at the time.
TikTok was created to give users a platform for creating their own short videos. It gives everyone an equal opportunity to become content creators themselves. With easy to use and understand video creation and publishing tools, users can easily make and share fun and creative videos.
Now, just how globally popular TikTok came to be in a span of two years? Let's look at these essential stats:
Based on the latest data, TikTok has 800 million monthly active users as of April 2020. Currently, it ranks 7th among social media platforms with the highest monthly active users. About 150 million of these active users are from China. Although Facebook still holds the top spot in the ranking, it took four years for the largest social media network to hit the 800 million users mark.
According to Sensor Tower's Store Intelligence estimates, TikTok has been downloaded from Google Play and App Store over 2 billion times as of Q1 2020. Coming from 1.5 billion downloads in Q4 2019, the sudden surge is attributed to the COVID-19 pandemic.
Still based on Sensor Tower's Store Intelligence platform, TikTok took the top spot in the list of most downloaded non-game apps worldwide as of January 2020.

TikTok gets more than

2 million video uploads daily

. It is estimated that there are around 1 billion TikTok video views per day.
TikTok As the New TV
One of the reasons why TikTok clicked and became such a hit is its ability to make people feel like they are watching a TV show. This is made possible by the clever utilization of hashtags. Here are some interesting views and facts.
The use of hashtags in social media posts is nothing new. We know it to have originated from Twitter, and it was first used in the platform in 2007. As a result, TikTok users are very well familiar with them, and most already know how to incorporate hashtags into their posts. But what really sets TikTok's hashtags apart is that they are used to group videos with similar concepts together. Because of this, users can find and watch videos with the same hashtags continuously for hours on end. Users are also informed of the hottest concepts to create videos for.
Hashtags are also used to create and join challenges. One of the most popular is the #RaindropChallenge, which had more than 986 million views. Meanwhile, the other hit #InMyFeelings challenge resulted in over 5 million TikTok uploads. There were only about 1.7 million uploads with the same hashtag on Instagram.
Many brands and companies already recognize TikTok's potential in helping them boost brand awareness. With so many users flocking to the platform, the opportunity to reach more audiences is very high. Brands can ride the popularity of TikTok hashtag challenges by creating their own branded challenges or collaborating with influencers to create sponsored videos under any existing or popular challenge hashtags.
Some of the most successful hashtag challenges from brands and personalities are:

Chipotle's

#GuacDance

(900 million views),

Guess'

#InMyDenim

(40 million views) and

Jimmy Fallon's

#TumbleweedChallenge

(30 million views).
Media for All Ages: More Adults Now Use TikTok
There's no doubt that TikTok has caught the attention and hearts of the younger generation. But, you might have noticed how more adults are now joining the bandwagon. To get a more concrete look at the TikTok user demographics and how the app is gearing up to be a platform for all ages, here are some numbers and info to digest.
The majority (41%) of TikTok users are from Generation Z or those aged between 16 and 24. The popularity of the app among youngsters does not come as a surprise, as its creators designed the platform with audiences under 18 in mind. Judging by how TikTok skyrocketed to fame, we can say that the creators understood this demographic better than their competitors.
While TikTok's fame among teens is not totally unprecedented, it's interesting how more adults are now getting hooked. In the US, for instance, TikTok has seen growth in the number of adult users. Before 2017 ended, there were about 2.6 million adult TikTok users in the US. About a year later, the numbers grew almost three-fold to around 7.1 million in September 2018. Six months later, it grew further and doubled to 14.3 million in March 2019.
The spike from September 2018 onward can be attributed to Jimmy Fallon's #tumbleweedchallenge, which generated more than 8,000 submissions and 10.4 million engagements. This challenge was followed by the #SharpieChallenge, increasing TikTok download, and usage among the US audience further.

Overall, the latest data show that

60% of TikTok users are aged 16 to 24 years

,

26% are 25 to 44 years

, and

14% are above 44 years

.
The Rising App for Engagement
For business owners and marketers considering expanding their branding, marketing, and advertising efforts to TikTok, it's important to look at statistics, including reach and engagement.
According to the latest data from October 2018, TikTok stood at 29% in terms of engagement rate in the US, which is a far cry from Facebook's 96% and Instagram, YouTube, and Snapchat's 95%.
However, it is reported that TikTok has the highest engagement rate per post.
It's also worth noting that TikTok is available in 155 countries as of 2019. Among these, the most number of monthly active users come from three countries: India – 81 million monthly active users; USA – 26.5 million monthly active users; and Turkey – 23 million monthly active users

Although it seems that TikTok has a long way to go before it matches Facebook, Instagram, and YouTube's current engagement rates, there is a general vibe among content creators that it could be the video app of the future. [13] Taking into consideration that TikTok gathered a huge audience and patronage in a short period of time while expanding to new markets, it undoubtedly shows promise when it comes to aiding brands. It's promising enough that even the

World Health Organization (WHO) partnered with TikTok for its COVID-19 information program

.
Engagement Percentage in Top Social Media Platforms
Source: Business of Apps
Created by CompareCamp.com
TikTok As a Part of the Online Community's Daily Lives
To fully grasp how TikTok has successfully captured the attention of online users and became a part of their daily lives, let's check out some key figures.
On average, users spend 52 minutes per day on TikTok.
Users enjoy TikTok in different ways. According to data from GlobalWebIndex, 68% of users simply watched others' videos, while 55% uploaded their own.
Around 90% of TikTok users access the app every day, with the majority of them using the app before hitting the sack.
Users also open the app at least 8 times a day.
According to TikTok, the average time users spend per session is 5 minutes.
With the ongoing community quarantines in different parts of the world, it's no wonder why more people find the time to check out TikTok and eventually sign up for an account. Even big stars and personalities have joined in on the fun, too.
What Users Commonly Do on TikTok
What Users Commonly Do on TikTok
Watched other users' videos: 68
Watched other users' videos
%
What Users Commonly Do on TikTok
Liked other users' videos: 63
Liked other users' videos
%
What Users Commonly Do on TikTok
Followed other users: 63
Followed other users
%
What Users Commonly Do on TikTok
Logged in without doing anything: 59
Logged in without doing anything
%
What Users Commonly Do on TikTok
Uploaded their own video/s: 55
Uploaded their own video/s
%
What Users Commonly Do on TikTok
Commented on other users' videos: 54
Commented on other users' videos
%
What Users Commonly Do on TikTok
Shared other users' videos on other social network: 50
Shared other users' videos on other social network
%
What Users Commonly Do on TikTok
Uploaded a "duet" video: 43
Uploaded a "duet" video
%
What Users Commonly Do on TikTok
Uploaded a "react" video: 41
Uploaded a "react" video
%
Source: GlobalWebIndex
Created by CompareCamp.com
TikTok for eCommerce
Another reason why brand owners and marketers should check out TikTok is the fact that it has ecommerce capabilities.
TikTok's in-app shopping feature coined "Hashtag Challenge Plus" lets users browse products related to a sponsored hashtag without having to leave the app.
The app also started to allow certain users to add links to online stores or other websites to their TikTok profile biography TikTok has also provided content creators with the ability to easily direct their viewers and followers to shopping websites of their choosing. This new ad feature lets influencers add a prominent call-to-action (i.e., Shop Now) button to their videos.
Getting verified with TikTok can also prove to be beneficial to a business as it adds validation to the brand. A TikTok account can be easily verified if you follow their strict criteria and guidelines for granting verification. Here's a comprehensive guide on how to become verified in TikTok.
With these features, businesses can reach a wider audience and enhance brand recall, especially if they are targeting GenZers and Millennials.
The New Hub for Influencers
Influencing is considered as the most popular job of the new age. We've seen personalities who came to prominence through their social media posts. Most of them are from the younger demographic, so it's not very surprising that TikTok will also produce its own influencers given its format and userbase.
As TikTok has more than 800 million active users, brands that collaborate with top users with over 20 million subscribers can easily increase their reach and, ideally, their sales and revenue.
The most popular TikTok influencers have millions of followers who watch their 15-second lip-sync, dance, and comedic videos. Here are the top 5 TikTok influencers according to the number of followers globally as of March 2020:

Charli D'Amelio — 41.4 million
Loren Gray — 41.3 million
Riyaz Afreen — 32.9 million
Baby Ariel — 31.3 million
Addison Rae (aka Addison Easterling) — 27.8 million
TikTok in the 2020s: What Lies Beyond?
Based on the existing data and facts that we have, we can arrive at a few predictions that will probably prove true in the not so distant future.
As we are yet to see an end to the global health crisis, people will be forced to stay at home longer. Those who are already on TikTok are bound to stay and keep on using the app. Meanwhile, other online users who are still not on the platform might finally give in to their curiosity, especially now that more celebrities are joining the TikTok community.

With more users joining the platform and most of them spending more time at home, it's not impossible that usage and engagement rates will spike further.

Where the people are, the marketers go. Currently, we already see some brands and organizations leveraging the appeal of TikTok. Soon enough, more advertisers will try their luck on the platform.

As TikTok is a short video platform, it fits the video advertising format. More brands will likely take advantage of this by shooting video advertisements for mobile social environments.

More video content creators are likely to slowly pull back on YouTube in favor of TikTok, especially those who are having a hard time building a solid fanbase on the former.

Finally, TikTok's popularity will eventually encourage other developers to create apps to compete with it.
TikTok Commands Attention—And Is Deserving of It
With the way things are going for the relatively new short video platform, the 2020s look bright for TikTok. The momentum it built up in 2019 is bound to continue this year, if not this decade.
TikTok has come a long way from being considered as a replacement for Vine. It also successfully helped Musical.ly users transition to it without missing the defunct app so much. TikTok even conquers other social networks, with users sharing TikTok videos on Facebook, Instagram, and Twitter. And as it has made it easier for everyone to create their own fun and creative videos, it's not difficult to see why it would keep commanding people's attention for a time.
So, if TikTok has caught your eye and curiosity, you're absolutely not alone. After all, TikTok deserves attention.
---
References:
Top Apps Worldwide for January 2020 by Downloads

50+ TikTok Statistics & Facts Everyone Must Know in 2020

TikTok by the Numbers: Stats, Demographics & Fun Facts

The Surprising History of Twitter's Hashtag Origin and 4 Ways to Get the Most out of Them

How To Use Hashtags On TikTok If You're New To The App

How to Use TikTok's Hashtag Challenges to Boost Your Brand

Is TikTok Setting the Scene for Music on Social Media?

Number of US Adults (000) Using TikTok (October 2017-March 2019)

Jimmy Fallon's TikTok Partnership Resulted In Record Engagement Spike For The App

TikTok Revenue and Usage Statistics (2020)

50 TikTok Statistics That Will Blow Your Mind [+INFOGRAPHIC]

TikTok Continues to Gain Momentum, But Challenges Remain in Maximizing the App's Growth

TikTok Partners With World Health Organization on COVID-19 Information Program

12 Truly Fascinating TikTok Statistics 2020

Every Celebrity Joining TikTok While in Self-Quarantine

TikTok tests social commerce

TikTok is testing a 'shop now' button for influencer videos

Charli D'Amelio has taken over as TikTok's biggest star. These are the 40 most popular creators on the viral video app