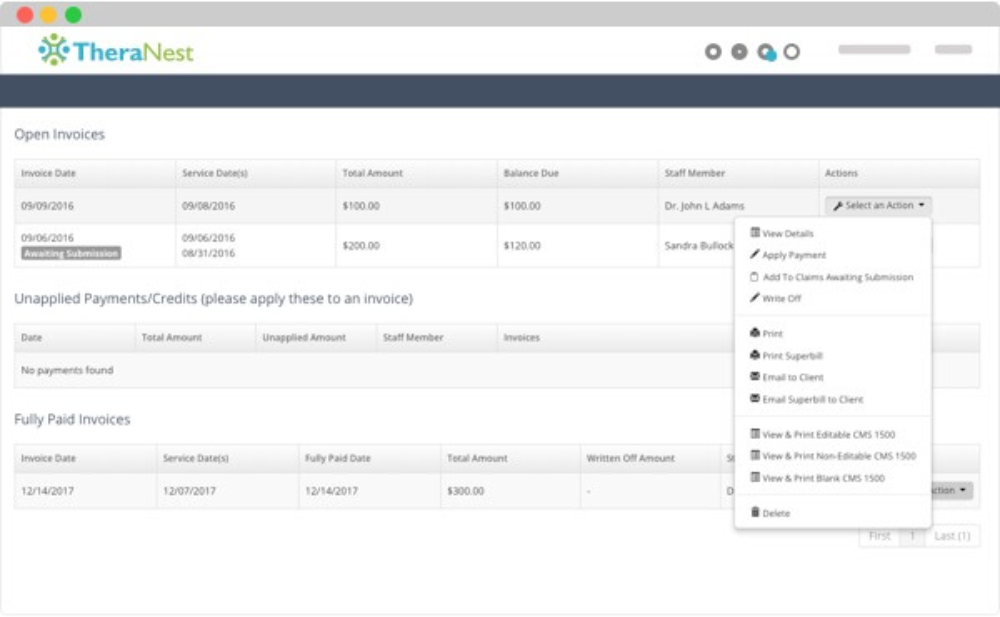 The main benefits of TheraNest are its DSM 5 Ready Notes feature, its invoicing feature, and its reporting and analytics feature.

Treatment plans can be designed and long- or short-term goals can be set with the help of TheraNest's DSM 5 Ready Notes feature. Users can be assured that their patients are on the right path and that their chances at early recovery are better.
Users can also use the software's Calendar feature to track absentees and appointment cancellations, and they can do this either on mobile or on a desktop. This feature also frees them from having to deal with paperwork associated with these cancellations and absences. TheraNest can send out notifications and reminders to patients, too,—either by email, text message, or voice calls—so they do not miss an appointment.
Meanwhile, the invoicing feature lets users create and print bills and invoices, as well as give them the option to use email when sending these invoices.  Another feature that helps out in the business aspect is TheraNest's analytics and reporting feature. These intuitive features help users stay on top of progress notes, invoices, billing, and more. The software is also scalable so it can meet the demands of a growing practice.