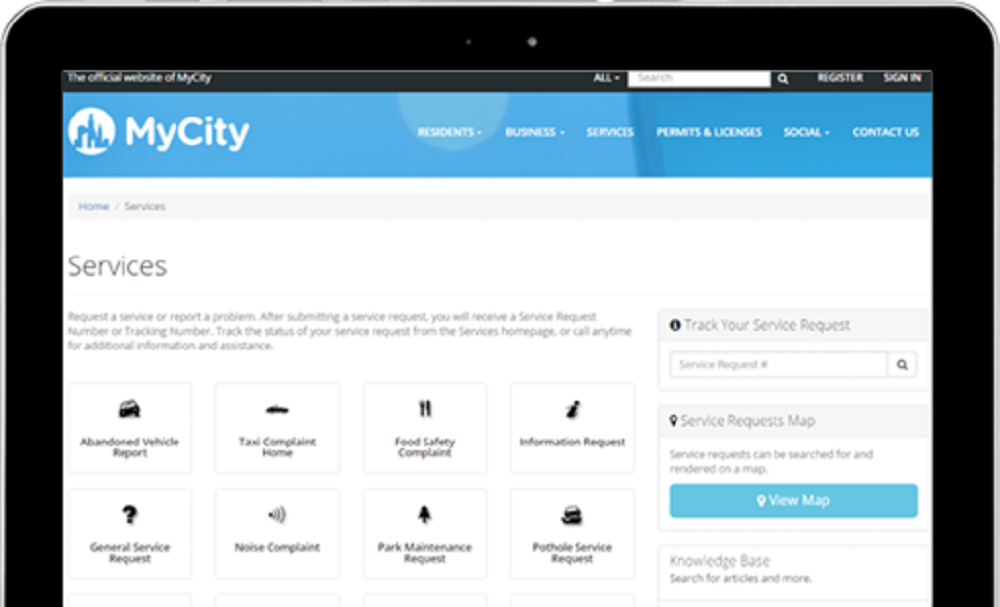 The main benefits of VeloCITY are its wide array of citizen engagement tools and capabilities, powerful three pre-configured modules, citizen request management tool, and citizen engagement module. Here are more details:
Feature-rich Citizen Engagement Software
VeloCITY 365 offers a powerful citizen engagement solution loaded with all functionalities and features that local governments need to streamline and make the delivery of citizen services faster, more efficient, and effective. The platform is based in the cloud and is bundled with the Dynamics 365 Portal and Dynamics 365 in the cloud so users can quickly use and deploy the software.
Three Pre-configured Modules
VeloCITY is built to enhance the capability of local governments to deliver top-quality and fast citizen services. It provides three modules that are pre-configured with the functionalities and tools needed for easier and quicker implementation.
Citizen Request Management
The Citizen Request Management feature of VeloCITY can be used by users to track and report of city issues without breaking a sweat. It also offers citizens digital channels where they can send their service requests as well as complaints ranging from damaged infrastructures, potholes, and many more.
Citizen Engagement Module
The Citizen Engagement Module from VeloCITY 365 is designed to bring citizens and local governments on a platform where everyone can interact and engage with each other. In this platform, governments can show their development projects and ideas while citizens can participate and initiative surveys and voice out their concerns and opinions. The module bridges ordinary people in a country and local government units.