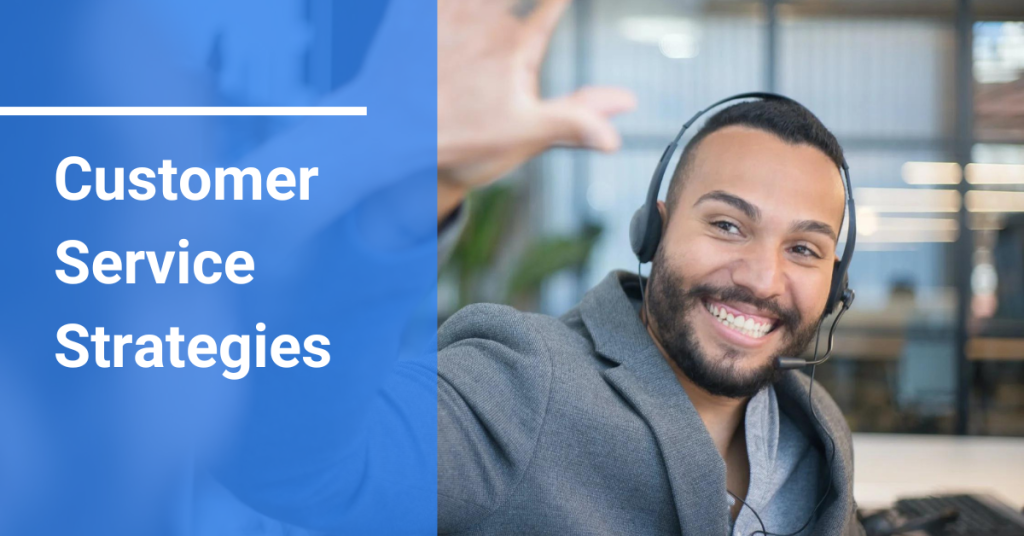 Customer service is a crucial component of a thriving business. It can determine the success or failure of the enterprise based on how effectively your team engages with customers. 
As a business owner, it is essential to focus on improving your team's customer service. A great customer experience keeps customers happy and returning for more and attracts new customers through word-of-mouth referrals. 
On the other hand, poor customer service can lead to negative reviews and damage reputations. In this article, we will discuss eight strategies that can help you improve your team's customer service and, in turn, your business.
The Importance of Customer Service
In today's business landscape, we must recognize the importance of customer service. Excellent customer service is often the key differentiator between successful and unsuccessful businesses. Although having a superior product or service is significant, customers are less likely to return or refer your business to others if they are dissatisfied with the quality of service they receive.
Effective customer service not only helps to build strong relationships with customers but can also help businesses to retain them. According to a Help Scout study, acquiring a new customer is 6-7 times more expensive than retaining an existing one. By providing excellent customer service, businesses can increase customer loyalty and reduce the costs of acquiring new customers.
In short, investing in customer service is an investment in your business's success. By prioritizing your customers' needs and providing a positive experience at every touchpoint, you can build long-lasting relationships, increase customer loyalty, and ultimately grow your business.
How To Improve Your Team's Customer Service
Here are 7 strategies to help you improve your team's customer service, build strong relationships with your customers, and ultimately grow your business.
Strategy 1: Hire and Train the Right People
Your customer service team is the face of your business, and the people you hire for this role on job search sites like Lensa should be passionate about helping customers. Look for individuals with excellent communication skills, a positive attitude, and a willingness to go above and beyond to solve customer problems.
According to a report by the Harvard Business Review, companies with highly engaged employees had a 10% increase in customer ratings compared to companies with low engagement levels.
Once you have the right people, provide them with the necessary training. Ensure they understand your business contract, products, or services and how to handle customer queries or complaints. Conduct regular training sessions to keep your team up-to-date on the latest information.
Strategy 2: Set Customer-Focused Goals
It is essential to set customer-focused goals for your team. Instead of focusing solely on sales targets, set goals for customer satisfaction, response times, and retention rates. By setting these goals, you emphasize customer service's importance and provide your team with measurable targets to work towards.
These goals should include response times, communication channels, and quality of service. By setting specific expectations, your team will clearly understand what is required and be better equipped to meet your customers' needs.
Regularly evaluate your team's performance using a goal-tracking tool, and provide constructive feedback to help them improve. Celebrate successes and acknowledge areas where improvements have occurred. This ongoing evaluation will help your team stay on top and prevent standards from slipping.
Strategy 3: Provide Accessible Support Channels
Customers want fast and easy access to support. Therefore, it is crucial to provide multiple support channels to ensure customers can reach out to you quickly. These channels can include email, chatbots, social media, and phone support. These technologies leverage text annotation techniques to improve response accuracy and speed.
For example, a business phone line serves as a direct and personal connection between customers and businesses, allowing for real-time resolution of queries. It creates an opportunity to foster a positive customer relationship, strengthening trust and rapport. 
By investing in multiple support channels, companies demonstrate their commitment to customer satisfaction and enhance their reputation for exceptional customer service. This is especially important in industries like restaurant management where customers expect prompt and responsive support.
Strategy 4: Personalize Customer Service
Personalization is a crucial aspect of customer service that can significantly affect customer satisfaction. Personalizing customer service involves using a customer's name, understanding their needs and preferences, and anticipating them. Customers expect to be treated as individuals and not just another number.
To personalize your customer service, use customer relationship management (CRM) software to track customer interactions and provide personalized recommendations. You can also personalize customer service by providing personalized emails and messages, offering personalized product recommendations, and creating personalized loyalty programs.
Strategy 5: Use Customer Feedback to Improve
Customer feedback is a valuable tool for improving your team's customer service. Encourage customers to provide feedback through surveys, social media, and other channels. Improve Customer engagement rate and build trust, Most brands buy Social media Followers, likes, and comments to show their clients that they are trustworthy. You can also buy Instagram comments from authentic resources to improve your digital visibility. Use this feedback to identify areas for improvement and make changes to your customer service strategy accordingly.
A survey by Zendesk found that customers who had their issues resolved quickly were 72% more likely to do business with that company again.
When you receive negative feedback, use it to learn from your mistakes and improve. Respond to negative feedback promptly and show customers that you are committed to resolving their issues.
Strategy 6: Foster a Positive Company Culture
A positive company culture is essential for creating a team obsessed with providing excellent customer service. Employees who feel valued, appreciated, and supported are more likely to provide better customer service. To foster a positive company culture, create a workplace environment that promotes open communication, transparency, and trust.
Encourage teamwork, provide opportunities for professional development, and recognize and reward employees who go above and beyond in providing customer service. Employees who feel empowered and engaged are likelier to provide excellent customer service.
Strategy 7: Empower Your Employees to Make Decisions
One of the keys to delivering exceptional customer service is empowering your team members to make decisions independently. Giving your employees the authority to resolve issues and make decisions can increase customer satisfaction and improve the overall experience.
Empowering your team members also helps to create a culture of ownership and accountability. When employees feel trusted and valued, they are more likely to take ownership of their work and be accountable for the results.
To empower your employees, provide them with the necessary training and resources to make informed decisions. Set clear guidelines and boundaries, and ensure your team members understand the company's values and goals. Encourage your employees to take the initiative and provide feedback on their decisions to improve their performance over time.
Strategy 8: Reward and Recognize Exceptional Customer Service
Recognizing and rewarding exceptional customer service can incentivize your team to go above and beyond in customer interactions. Organizations can implement a rewards program or bonus system tied to customer satisfaction scores, resolution time, or other key performance indicators. 
You can publicly acknowledge team members who receive positive customer feedback or demonstrate exceptional customer service skills. In addition to financial rewards, consider offering non-monetary rewards such as extra time off, a particular parking spot, or other perks to motivate your team. 
By recognizing and rewarding exceptional customer service, you can create a positive and supportive work environment that encourages your team to deliver outstanding service to your customers.
Conclusion
Customer service is essential for businesses that strive for success. It involves training employees on how to communicate effectively with customers, fostering a positive company culture, and offering ongoing support to build customer trust. 
By implementing these strategies in the workplace, businesses can differentiate themselves from the competition. A positive company culture encourages employees to understand their customer's needs better and wants.
By committing to excellent customer service, businesses will reach greater heights of success and gain esteem within their industry.