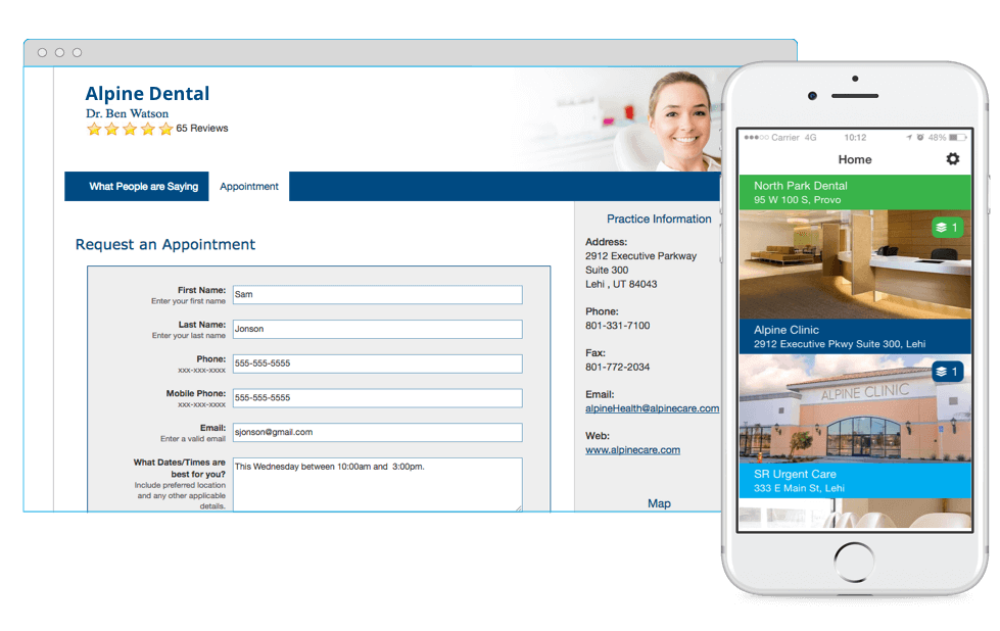 The main benefits of Solutionreach Dental are its patient portal and app, its appointment notifications, and its newsletter feature.

Tech-savvy dental patients are sure to appreciate Solutionreach Dental's patient app and patient portal, which let patients set up an appointment online, with whatever device they have. No-show rates can be reduced by this feature as patients can pick a check-up time that is more convenient for them.
Solutionreach Dental also allows clinics to notify other patients if there has been a cancellation through the platform's ASAP group. Patients who are part of the group are automatically informed of cancellations and are prompted to either call the clinic or schedule an appointment online.
The platform also has a HIPAA-compliant tool that dentists can use to communicate with their patients and allows them to deal with priority messages wherever they may be. The full conversation history can also be saved for compliance purposes, and these include images and emojis included in the conversation.
Automated patient reminders minimize no-shows and prevent clinics from losing an opportunity to generate income. These messages can be customized, scheduled, and sent according to the patient's preference, either by text or email.
Customizable surveys also allow dentists to know how well they are performing and if there are any areas where they can still improve.
The platform also allows dentists to send out educational newsletters in between appointments, which not only educate them about dental health but also encourages engagement and tightens the bond between doctor and patient.
Targeted content can also be created with Solutionreach Dental, allowing clinics to reach out and create new customers. They can also use the platform's tools to retain current customers and encourage loyalty
Solutionreach Dental also helps dentists manage their online reputation, as its online reputation management dashboard lets them reach out to dissatisfied patients and address their issues, as well as give them an opportunity to show their gratitude to patients who have good things to say about them.