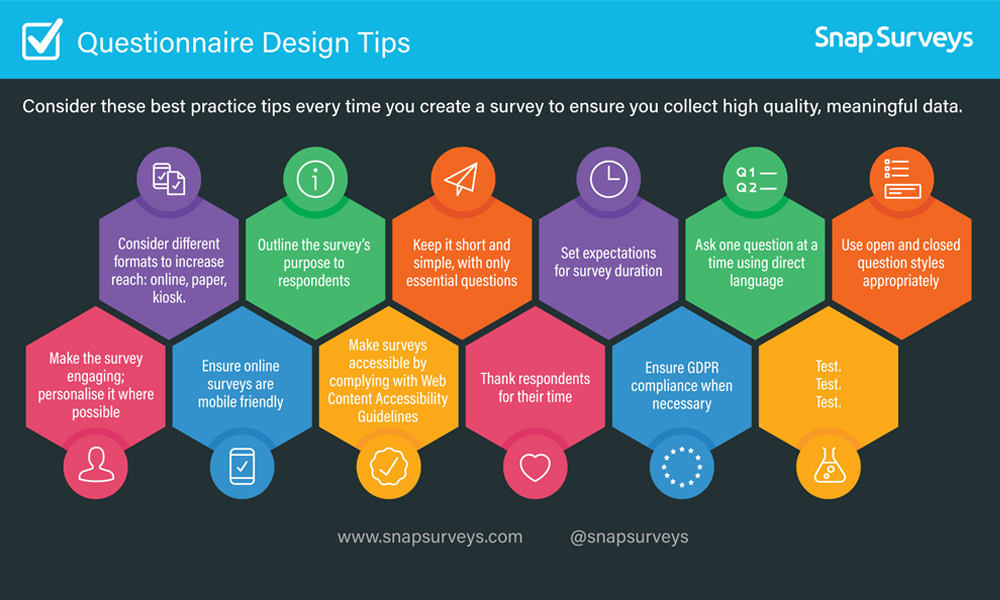 The main benefits of Snap Surveys are mobility, ease of use, speed, advanced automation, and extensive support.
Mobility
Snap Survey is accessible 24/7 via the cloud. You can create surveys through the use of desktops, smartphones, and tablets. Collaborating with other users is easy as all participants have dedicated dashboards for updates on project and survey status. Work can be done anytime and anywhere.
Ease of Use
Snap Surveys offers highly advanced user-friendly tools. You can create customized surveys in just a few clicks. No advanced technical knowledge is required to fully utilize Snap Surveys tools.
Speed
Snap Surveys has multiple save features that can store surveys, questions, templates, and formats. Users can easily use, recycle, or edit already existing surveys to cater to current projects and needs. All surveys can be accessed via a dedicated URL link.
Advanced Automation
All surveys are automatically updated upon submission. You won't need to manually monitor all answers as every data is automatically recorded and analyzed.
Extensive Support
This survey software offers a wide variety of support to its users. Surveys can be given in any language. Onsite training is also available. A dedicated help desk center is available. Users can simply call Snap Surveys or request a callback.