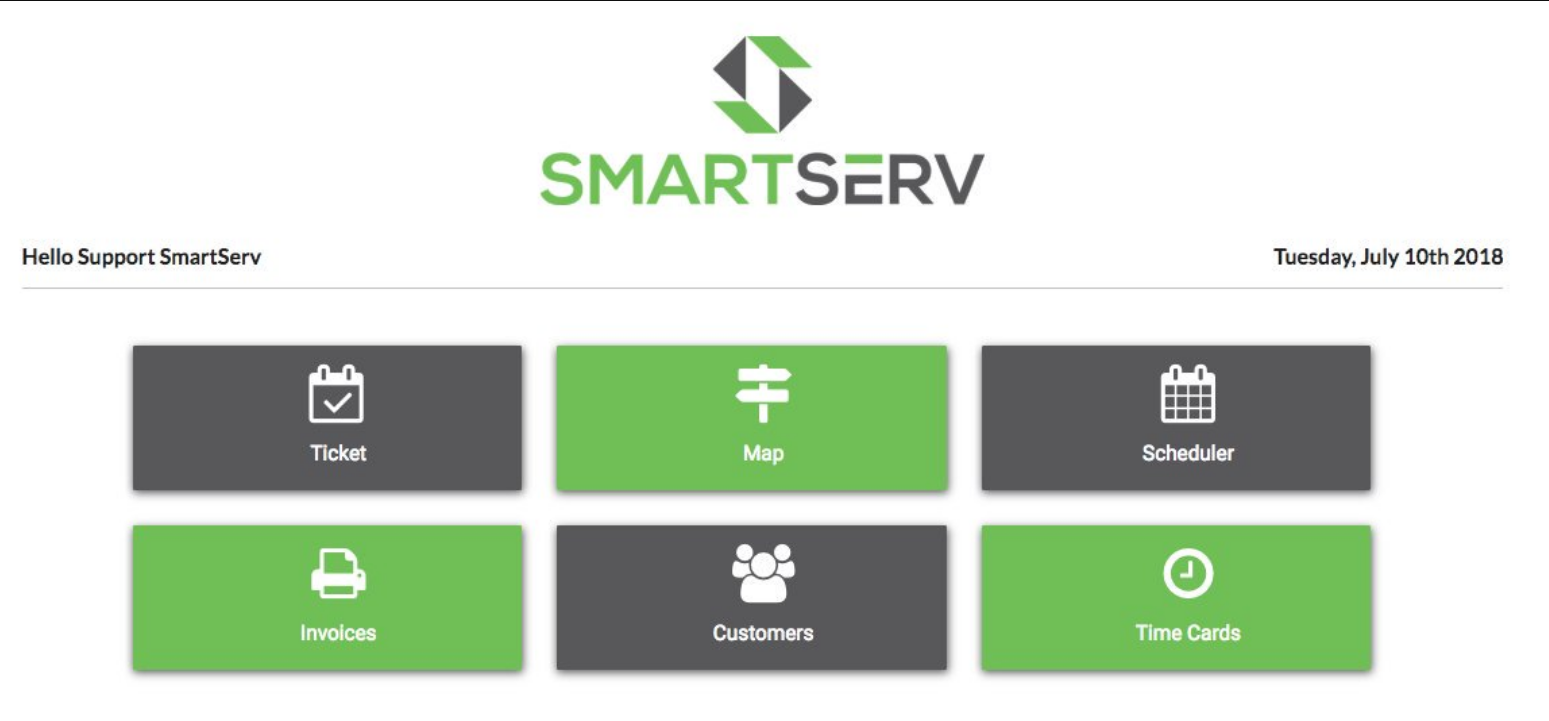 The main benefits of SmartServ are its robust scheduling module, dispatch tool, account receivables, brand identity retainment, and simplified syncing, among others. Read more here:
Scheduling Module
SmartServ provides a scheduling module for service technicians that guarantees proper technology is delegated to a specific project. This can significantly enhance the efficiency in how users can set up their schedule.
Dispatch Tool
SmartServ's workflow allows users to define a sequential flow of processes from the beginning until the end. The workflow can be complex or simple depending on the requirements needed from service dispatching operations.
Account Receivables
Users can send out estimates, do invoice conversions, and be paid online in a timely manner. What's more, users can generate non-taxable or taxable invoices in a matter of seconds. Users can let customers choose from different payment options and be paid twice as fast.
Brand Identity Retainment
Whether it involves changing email templates, matching social channel link or switching estimate and invoice copy to customers, users can simply make a better customer experience that feels and appears like their brand.
Forms and Checklist Generation
SmartServ collates extensive details about a certain problem when technicians make a field diagnosis through custom checklists and forms. Users can make use of text fields to gather data or use dynamic dropdowns with a list of options for both customers and technicians to choose from.
User-Access Controls
Companies can decide which of their employees can see CRM through selective permissions. With customized roles, companies can make settings configurations, which allows authorized CSRs to view the updated schedule, invoices, and jobs while their warehouse team concentrates on inventory.
Simplified Syncing
Users can utilize a SmartServ key and their QuickBooks Web Connecto to syncing data. They can choose their preferred plan and frequency on the platform's sign-up page. What's more, users can make configurations and do their mapping quickly within the dashboard.
Effective Reporting
SmartServ possesses pre-installed analysis and practice dashboards. This allows teams to acquire metrics that will help them be on track to success. The software lets users have quick access to their team, customers, and important productivity analytics.
Order Notifications
The software allows users to receive order status updates in real-time regardless of where they are located.