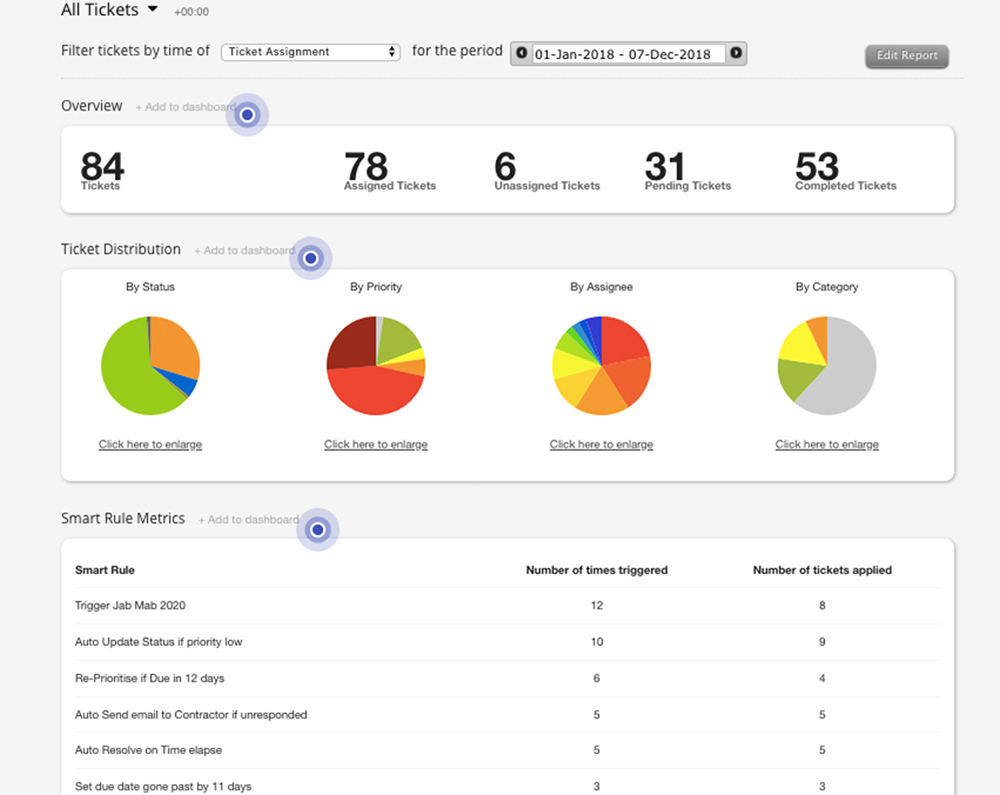 The main benefits of HappyFox are flexible ticket generation, streamlined ticket assignment, ticket prioritization, mobile helpdesk enablement, and comprehensive reporting. The following discussion reveals how this tool can help you deliver quality assistance and support your customers and effectively compete with large organizations and businesses:
Flexibility
The most powerful capability built within HappyFox is its flexible ticket management functionality. This functionality enables agents or team members of customer service and support teams to automatically produce tickets out of the messages and emails they are receiving from customers as well as conversations and mentions found on various social media platforms and channels. If they want to generate support tickets right straight within the solution, that is made possible as well. Because ticket generation is done in an automated matter, they will be able to address and resolve issues and concerns raised by customers more efficiently.
Awesome Ticket Management Features
Awesome ticket management features are present in HappyFox. For instance, users can configure some settings to specify which tickets they need to prioritize. They can also route and assign tickets to team members using the round-robin technique. In this technique, support tickets are equally distributed throughout the entire team, enabling them to break large workloads into smaller tasks that can be easily managed and making it easy for their team members to stay focused.
Assist Customers from Anywhere
HappyFox decouples customer service and support agents or team members from their offices or workstations as they provide assistance to customers. This means the solution lets them create tickets and perform helpdesk management tasks even if they are outside of the office and not in front of their computers. HappyFox extends ticket and helpdesk management processes and tasks to mobile platforms through the aid of its mobile applications that can be installed on Android, iOS, and Windows mobile devices. As a result, they can cater to the needs of their customers wherever they are.
Comprehensive Insights
The helpdesk management software allows users to gain comprehensive insights into support tickets. All the information and metrics they need are organized and shown on a beautiful and customizable dashboard. They can also come up with reports to find out how quick and effective team members are in addressing and solving customers' issues or any other important aspects they want to monitor.