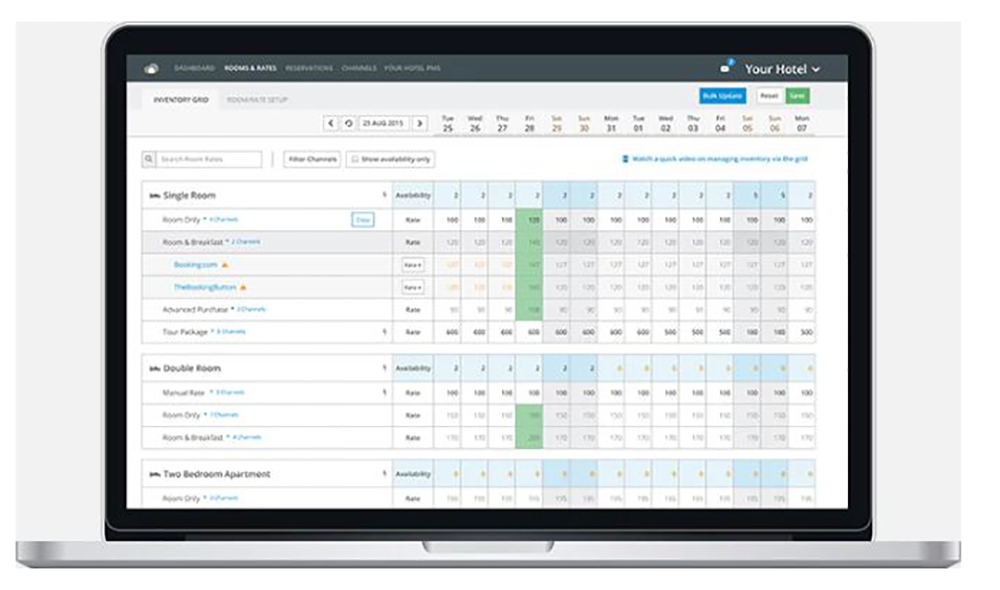 The main benefits of SiteMinder are increased online booking, mobile-friendly websites, and effective channel management. Here are more details:
Effective channel manager
SiteMinder comes with a robust Channel Manager. This module is designed to enable hoteliers to manage rooms and avail them for online booking. With the channel manager, inventory management is automated, while channel performance monitoring is simplified. Besides, the module comes with an easy-to-use dashboard that features user-friendly tools for monitoring channel performance.
Increased online booking
In addition, SiteMinder comes with a powerful online booking engine. The online booking module lets hotelier add a booking button to their website. The booking button is customized to match the user's preferences. It provides an effective onsite booking facility to power direct bookings, thereby reducing the dependency on third-party sales channels. Overall, the online booking module streamlines bookings making the experience seamless, easy, and quick.
Build mobile friendly websites
SiteMinder enables hoteliers to create SEO-optimized websites. These websites are mobile-friendly and make use of innovative SEO techniques to increase online visibility. SiteMinder websites provide beautiful ways to showcase services and products offered as well as the availability of hotel rooms. The website enables a hotel to attract more travelers, and it integrates with the custom booking engine to power direct bookings.