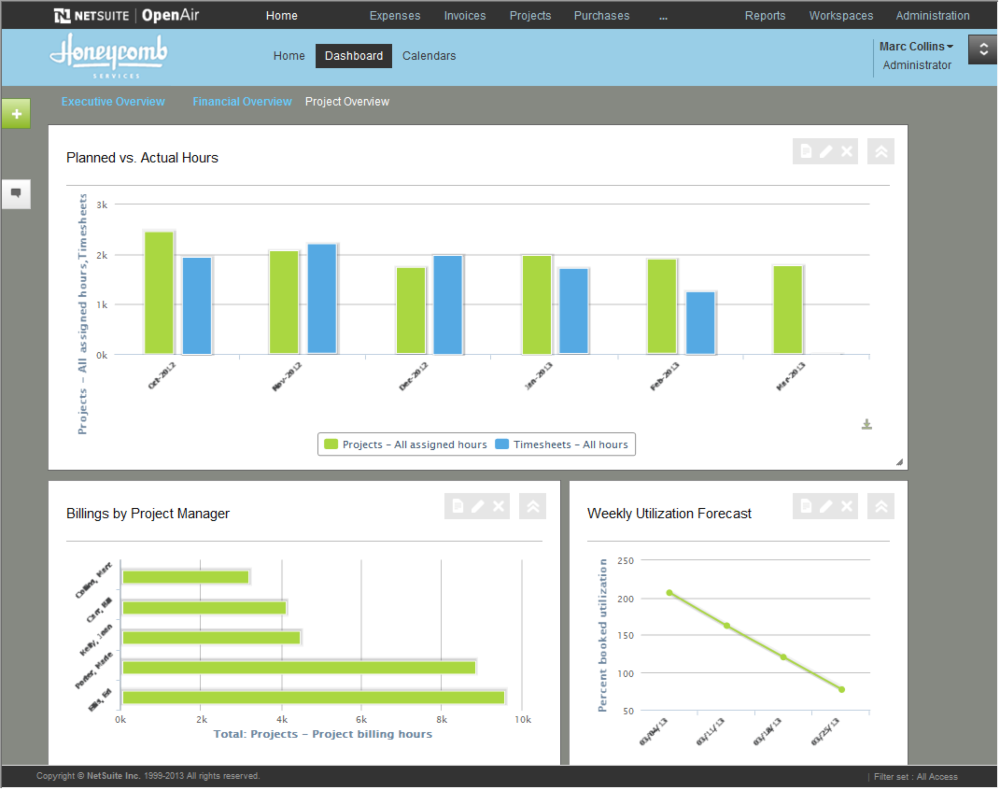 The main benefits of NetSuite OpenAir are its project management, project accounting, and expense management capabilities. Here are the details.
Wherever the user may be, NetSuite OpenAir can effectively manage a project since the software keeps them appraised of how the project is progressing. Used correctly, this can result in projects being done ahead of time and users able to take one even more client requests, resulting in higher profits.
High-priority projects can be assigned to the best assets and people thanks to the resource optimization tools that NetSuite OpenAir provides. Workforces can function more effectively since they are assigned to jobs that match their availability, experiences, and skills.
Budgets can be kept under control with NetSuite OpenAir. This is because the software accurately monitors and manages a project's financial information. A real-time billing feature is part of the software so that clients can be invoiced on the dot.
Businesses can also make sure that their employees are properly compensated for the work they put in thanks to the detailed and accurate timesheets provided by NetSuite OpenAir. This can be accessed anytime by employees so that they can check if the compensation they're getting match the work hours they have put in.
Balances can be kept precise thanks to the reimbursement and expense management processes that the software has simplified and automated. Users can submit their expenses via mobile devices and can even include attachments.
Businesses can be assured that the decisions they make with NetSuite OpenAir are based on data, thanks to a dashboard that makes it easy for users to find needed data.
Departments can have information flow efficiently between them thanks to the back-end and front-office system integrations made possible by NetSuite OpenAir's OpenAir Connect.