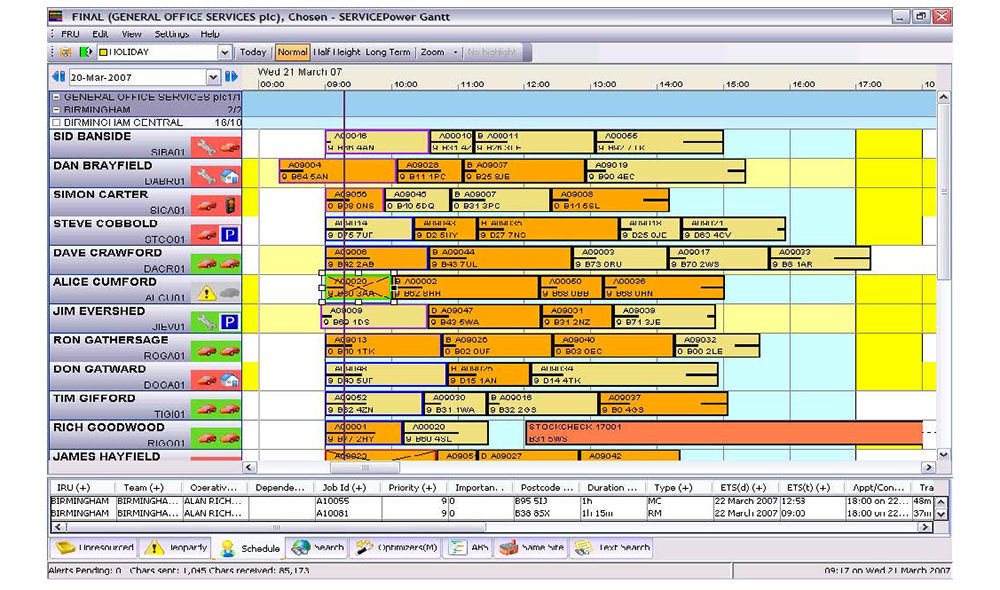 The main benefits of ServicePower are easy to use, comprehensive job management, and robust inventory management. Here are more details:
Easy to use
One likable aspect of ServicePower is its ease of use. The platform comes with an intuitive interface where users can view daily schedules and job details, and complete tasks with less hassle. The interface also enables users to tailor data inputs as desired or based on the required fields. Besides, the dashboard makes it easy to manage weekly time allocations and the activities related to them.
Comprehensive job management
In addition, ServicePower comes with a robust job and activity management module. The module provides features that include a preview of work-related details, completion of tasks, Image capturing, note taking, and viewing of schedules. The features of this module work in unison to help users track all work activities automatically. Besides, users can leverage the power of this platform to allocate time to an employee on a weekly basis.
Robust inventory management
Moreover, ServicePower features a robust inventory management module. The module enables users to visualize technician's inventory, serialize inventory, and move inventory between warehouse and technicians. The schematic views of inventory simplify the entire process and enable users to remain on top of their inventory.