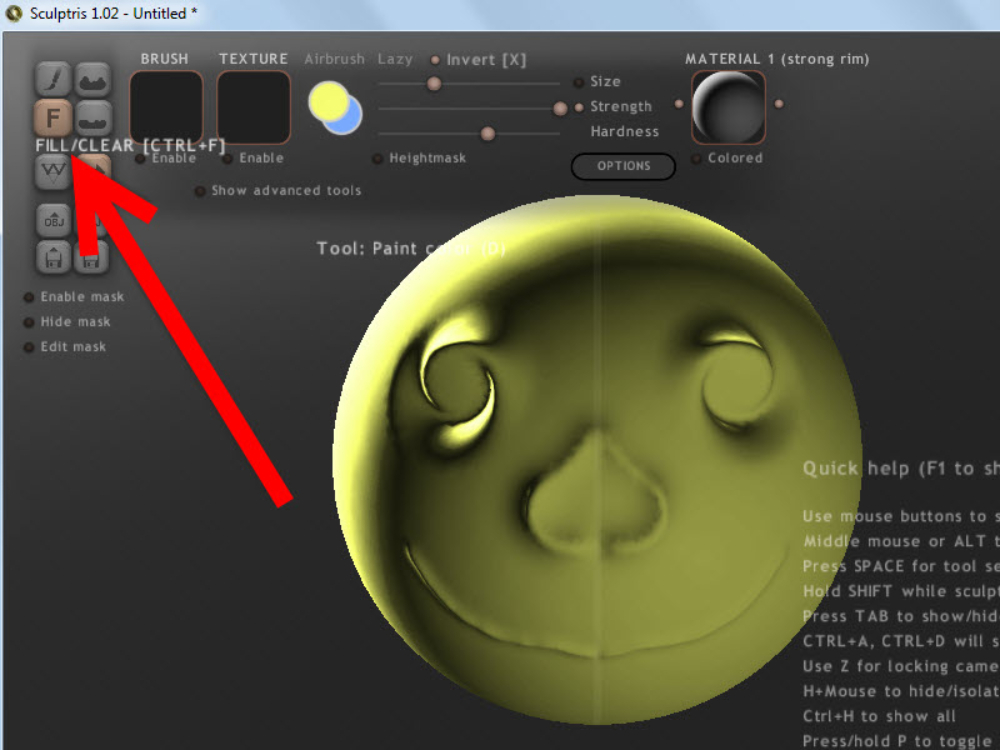 The main benefits of Sculptris are its costlessness, its user-friendliness, and its streamlined geometry.
The system is free for use by both corporations and individuals, which is remarkable because it is a program that is rich with features. Pixologic, which powers the application, imposes no restrictions on the use of the images created with the software.
For beginners in digital sculpting, Sculptis is an ideal app to start with as it has powerful features that beginners can easily get a handle on. With it, users can create intricate designs even if the application is just entry-level.
The skills that users gain from Sculptris can be applied as well to ZBrush, which is another Pixologic-powered digital sculpting software. Once they feel ready to use ZBrush, they will find that there is no need to learn new techniques and commands as Sculptris has already acted as a gateway application.
So that there is an even distribution, new polygons are added by Sculptris to show added volume on surfaces, rather than stretching already existing ones. Sculptris also has computing resources that determine if there are sufficient polygons in an area. In case new ones are needed, Sculptris immediately applies them.