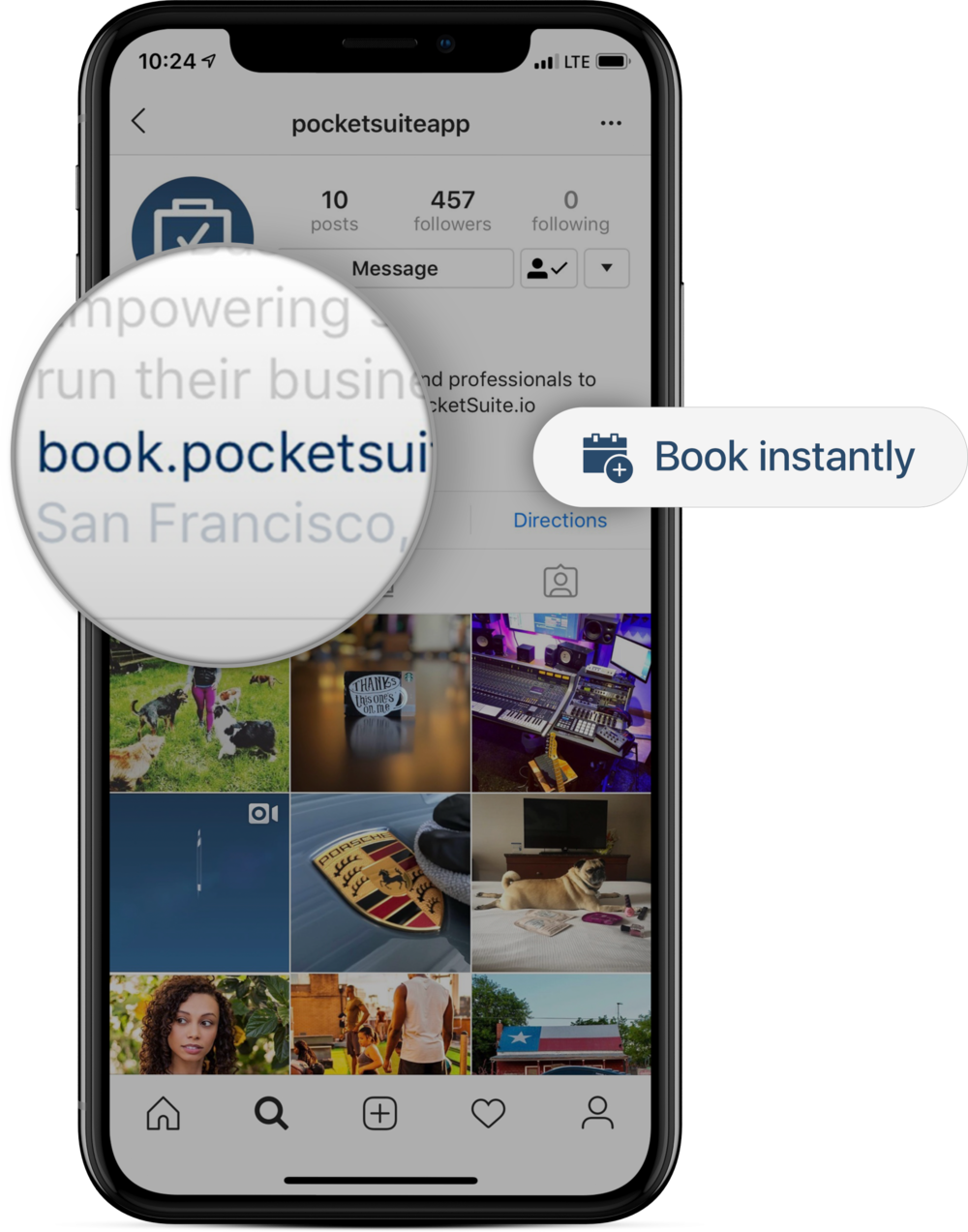 The main benefits of PocketSuite are its invoicing capability, different options provided for receiving payments, scheduling tool, messaging functionalities, and group messaging feature. Here are more details:
Invoicing
PocketSuite enables users to send invoices to their clients either through text or email. Itemized invoices, which contain the breakdown of sessions and appointments scheduled, expenses incurred, and services rendered is available. And of course, invoices that only contain the total due amount is also an option.
Different methods of receiving payments
There are various ways users can receive payments from their clients using PocketSuite. There is the POS payment method where clients are charged automatically through their stored debit or credit cards. PocketSuite charges a flat rate of 2.5% as a processing fee regardless of the type of card used, whether it's Amex, Visa, MasterCard, etc. Payments can also be deposited directly into the users' bank account where it will be processed in 1-2 business days.
Scheduling
Users are able to schedule appointments easily by using the calendar tool. All they have to do is tap their customer's information and make schedules for them. Clients can also utilize the user's site, Instagram, or Facebook pages for conveniently booking online appointments. This is done by adding the button BOOK NOW to their websites or social media page. Scheduling classes are also easy, users can give online schedules to clients after they sign up. The calendar can also be used to make a schedule for a group of clients.
Messaging features
Rich messaging features are used to enhance communication between clients and users or to facilitate follow-ups. Users can send text messages to their customers before appointments or after them. The messaging feature that targets certain clients at a specific date or time is also available, which is used for sending out messages to clients regularly. This is usually used for sending feedback requests, weekly homework, or daily quotes.
Bulk text messaging
There is also an option for broadcasting text messages to a group of customers and clients at once. It functions just like an email marketing campaign but instead of sending out through emails, text messages are used. Thanks to this, announcements, promotional offers, service discounts, and holiday greetings can be sent to clients.