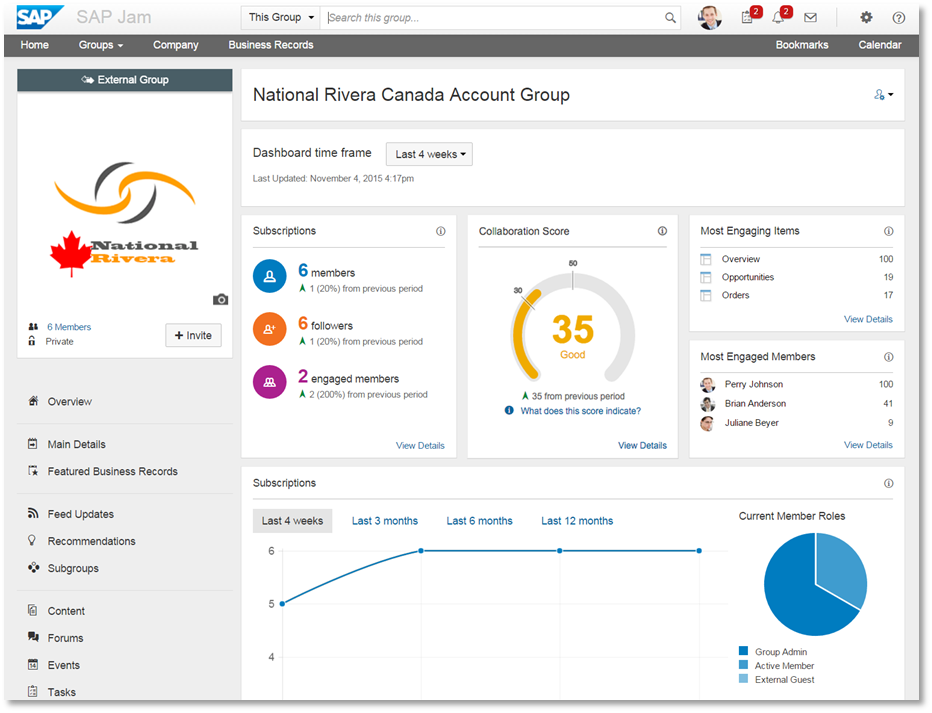 The main benefit of SAP JAM is in helping you promote a culture of collaboration in the workplace. This is possible with intuitive and easily accessible tools. Here are more details:
Nurture teamwork
SAP JAM is an on-point in-company collaboration platform that puts teamwork into key processes of any business. The market-focused work strategies encourage production of best content, practices, data, experts and problem-solving approaches that allow your people to reduce service cycle times, improve onboarding, learning effectiveness and customer engagement.
Knowledge Management, Learning, and HR
You can make and assign performance and development goals and consult experts and other project knowledge. You can also train new employees through handbooks, guides, polls, documents, wikis, blogs, videos and screen recordings. Moreover, it is easy to communicate with new employees through Jam online communities, offer specific training, monitor performance and assign crucial tasks.
Stay on top of the situation
Stakeholders can stay updated on work progress, decide on approval workflows, manage collaboration groups, and locate knowledge experts for the project.
Solicit recommendations
Obtain customized recommendations and content suggestions on your homepage to keep up with followed people while checking your own activities.
Leverage collaboration tools
Manage schedule appointments and meetings, agendas, provide feedback, suggest decisions, show proposals, compose the pros and cons list with inputs from your team, and sort out ideas through discussion and voting.