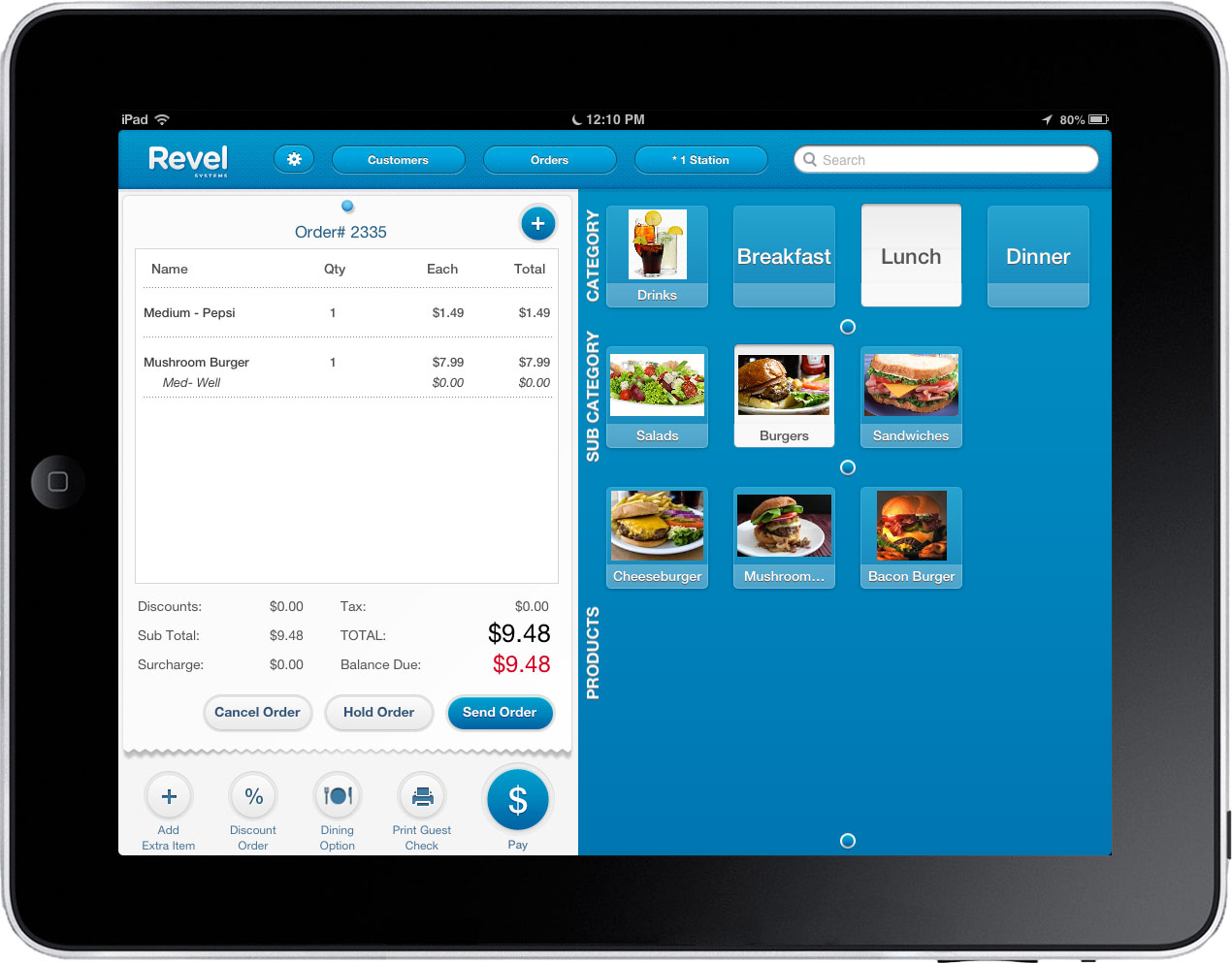 The main benefits of Revel Systems POS are the capability to monitor inventories down to the ingredient level, removal of long wait lines in restaurants and bars through self-service checkout, take orders and process sales transactions via mobile devices, conduct customer profiling, implement customizable programs for rewarding loyal customers, and employ seamless workforce management. Explore the following discussion so you can discover how exactly the software can change your restaurant and bar operations:
Track Inventories Down To The Ingredient Level
Revel Systems POS enables users to find out if they have enough supply of restaurant and bar product inventories to satisfy the needs of their customers and ensure that their business operations are running smoothly. They can even monitor whether or no they have sufficient stocks of ingredients for the menus, foods, and beverages they are serving in their restaurant or bar.
Implement A Self-Service Checkout Process To Give Your Customers Hassle-Free Restaurant And Bar Experiences
Restaurant diners and bar customers surely hate waiting in long lines especially if they still need to attend some important appointments and activities somewhere else or if they are in a hurry. Revel Systems POS allows users to implement hassle-free and convenient checkout processes in their restaurants and bars wherein customers no longer need to wait in long lines. With this software, customers can place orders and make payments on their own within their mobile devices. This self-service checkout feature gives them more convenient bar and restaurant experiences, helping users encourage their customers to keep coming back and generate more sales.
Allow Staff To Perform Their Tasks From Their Mobile Devices
If restaurant and bar customers can perform checkout processes right straight within their mobile devices, event hosts, food servers, and other restaurant and bar employees can also perform their tasks directly from their mobile devices. For example, staff can move from one table to another to take orders from diners, preventing the latter from leaving their seats and approaching staff just to relay their orders. Staff can also assist diners and customers during the checkout process. This makes the software a truly mobile-ready POS software that revolutionizes how restaurant and bar employees do their day-to-day jobs.
Conduct Customer Profiling And Deliver Personalized Experiences To Your Customers
Revel Systems POS is a customer-centric POS software. This means it helps users put their customers at the heart of their business, giving them that kind of service that is tailored to their own needs and preferences. The software enables them to conduct customer profiling by keeping and tracking records of customers' past and current orders. Because of this, they will be able to discover what their customers are ordering most of the time and serve them in a more personalized way during their future visits.
Reward Active And Loyal Customers
Restaurant and bar customers like it if they are being valued by owners, managers, and staff of businesses. This will motivate them to do repeat visits and transactions and actively promote the business to other people. With Revel Systems POS, users can achieve this by taking advantage of the software's built-in rewards system. Here, they will be able to set up and implement customizable loyalty programs to acknowledge and reward customers for their active and continuous engagements with their business.
Easily Handle The People Within Your Business
As mentioned earlier, Revel Systems POS makes it easy for users to handle the back-end aspect of their restaurant and bar operations. For example, the software permits them smoothly manage processes and activities related to their workforce like preparing schedules for restaurant and bar employees, handling employees' payroll, and tracking and assessing employees' performances.