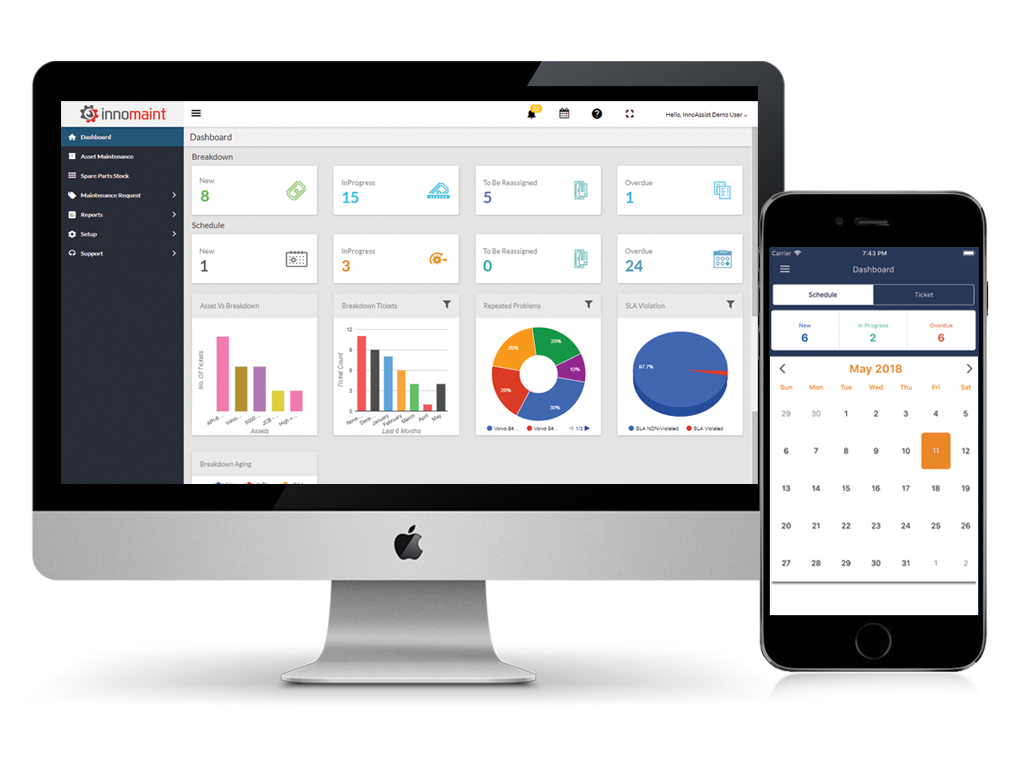 The main benefits of Innomaint are its preventive maintenance process, quick response, mobile access, solutions bank, and multi-location. See below for more information about these benefits. 
Preventive Maintenance Process
Innomaint does not solve issues as they arise. Its main goal is to mitigate the possibility of downtime within your operation by constantly monitoring and making sure that your equipment is running smoothly and properly. 
Quick Response
With an automated process, Innomaint expedites requests that enter into its system. It aims to accurately and quickly solve possible issues in your business' assets and equipment. 
Mobile Access
Through Innomaint's mobile app, you can view all the details about your assets and equipment. All you have to do is to scan the barcode or QR code to check on the status of a pending ticket. You can even snap a picture of the damage on your property and send it through Innomaint's system. 
Solutions Bank
Innomaint stores historical data in its system. It offers pre-defined solutions derived from previously filed tickets. This way, service engineers can simply re-trace similar issues from the past and build on that. 
Multi-Location
Does your business operate on multiple branches? Innomaint provides support across multiple operations. This way, you can manage your assets in parallel without any problem.