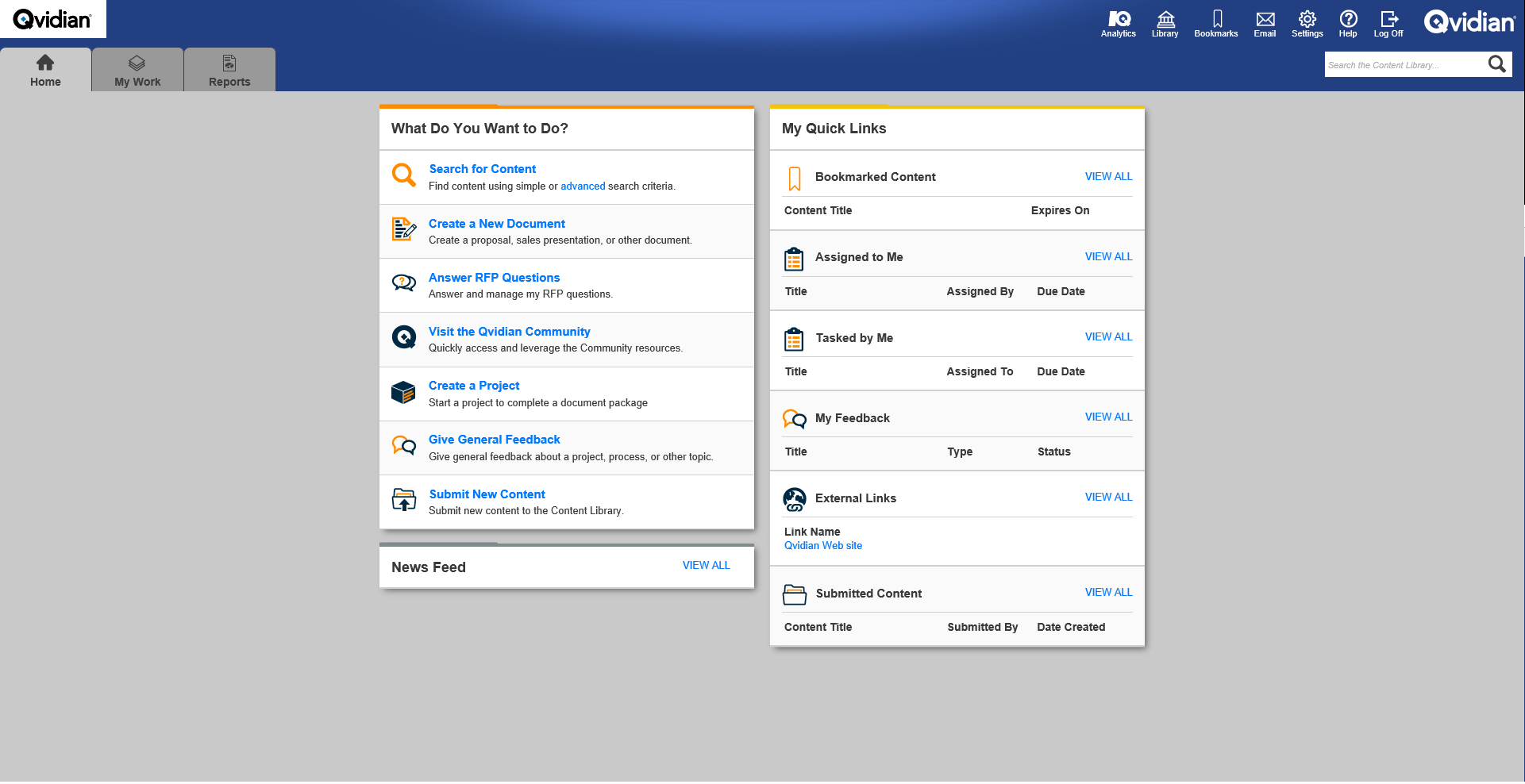 The main benefits of Qvidian are its cloud-based proposal management solution that offers plenty of benefits to users. Specifically, here are the advantages users can expect from the system:
Cloud Access
Qvidian is entirely cloud-based which means users can access it using their desktop PC, laptop, and smart devices. Thus, it eliminates any installations or other unnecessary and lengthy process.
Client-Focused Content
Proposals that are drafted via Qvidian are entirely focused on each client. This means the docs are made using pertinent details and information that coincide with customers. Content that is integrated into the docs is approved via Microsoft PowerPoint and Microsoft Word, which allow users to generate precise PFP responses, contracts, presentations, and proposals.
Salesforce CRM Compatibility
The software offers Salesforce CRM compatibility, which allows data to be merged into the Qvidian database or be extracted when needed. This leads to automated workflow with less time manually unifying data from varying documents.
Generated Responses
Qvidian offers a directory of RFD-generated responses for sales operations, which can convert leads into prospects. The platform allows users to upload a repository of answers and questions to automate RFP responses.
Excellent Support
The platform offers advisory and technical and management services. Mentors and tech experts are constantly available to assist users.