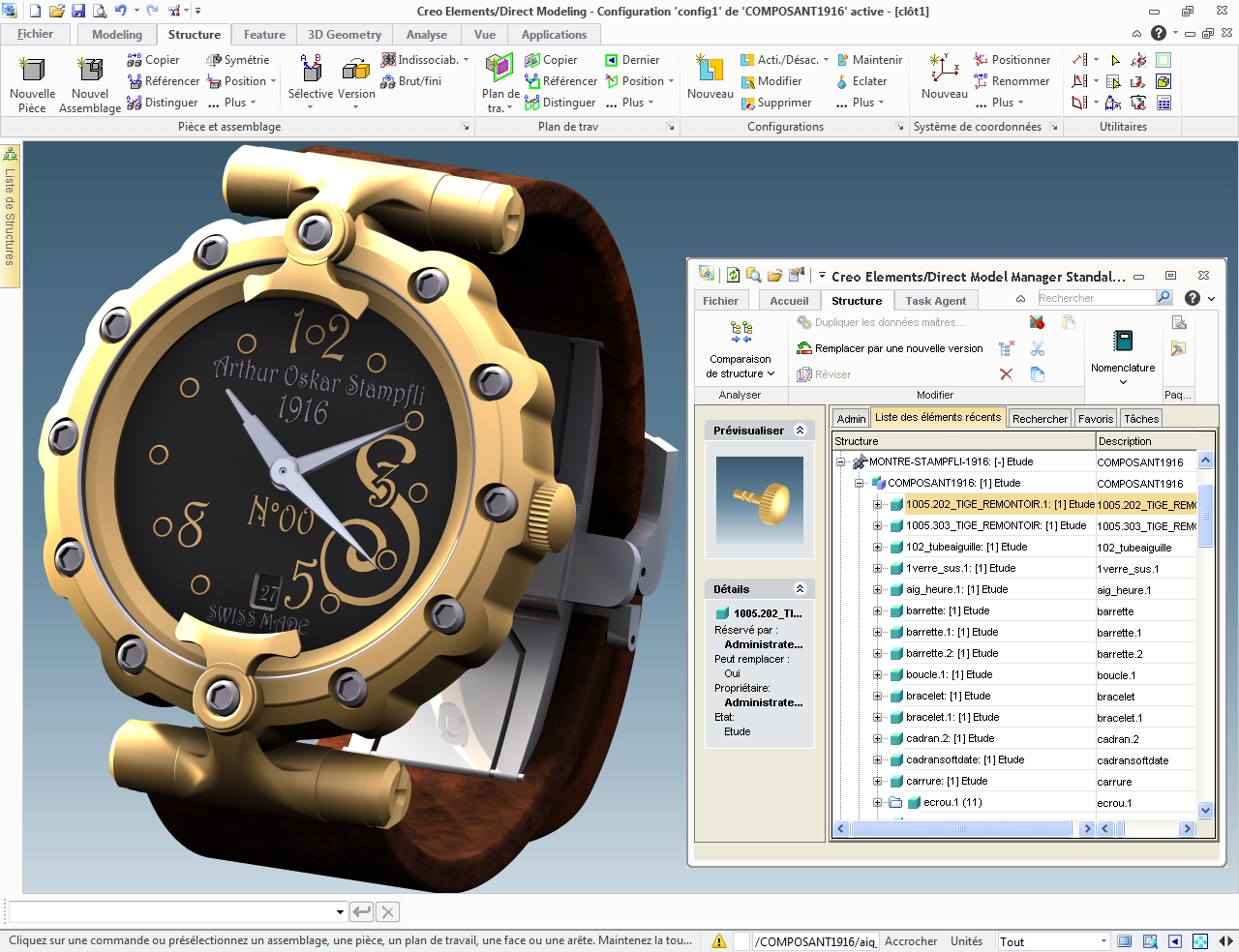 The main benefits of PTC Creo PLM are improved graphics quality, enhanced performance, and hundreds of new functionalities. These capabilities do not just make the designed model more visually appealing, but they also make the modeling and designing process more productive and efficient.
Another notable benefit of using PTC Creo PLM is that it allows users to directly open any kind of design file from other CAD/CAM/CAE tools and immediately begin working on it. This interpretability is called Unite technology in Creo, giving the manufacturers with needed control while designing their products. If you have multiple design teams with different skillsets that work on a certain product, this functionality is very useful for you.
Subdivision surfacing functionalities are completely revolutionized in Creo. These let the product designers work with complex geometric models smoothly. What happens is that the software enables you to work surface-by-surface and then save every surface as another object. You are free to go back and forth between surfaces to apply changes when you have to. These layers are then assembled to come up with desired product models. The software assembly and subdivision modeling options guarantee that even the most complex products are effectively designed without losing the desired quality.