If you want people to know about your products and services, you advertise online. But not all online ads are created equal. Pay-per-click (PPC) stats show that the most effective ads are not the ones that rudely interrupt you to offer something you don't even need; it's the ones that appear when you're actually looking for them that make money. But before you get start on your ppc campaign, you need to familiarize yourself first with statistics that matters, in order for you to get a good measurement of what to expect and the types of pay per click ads that work best to ensure high conversion rate.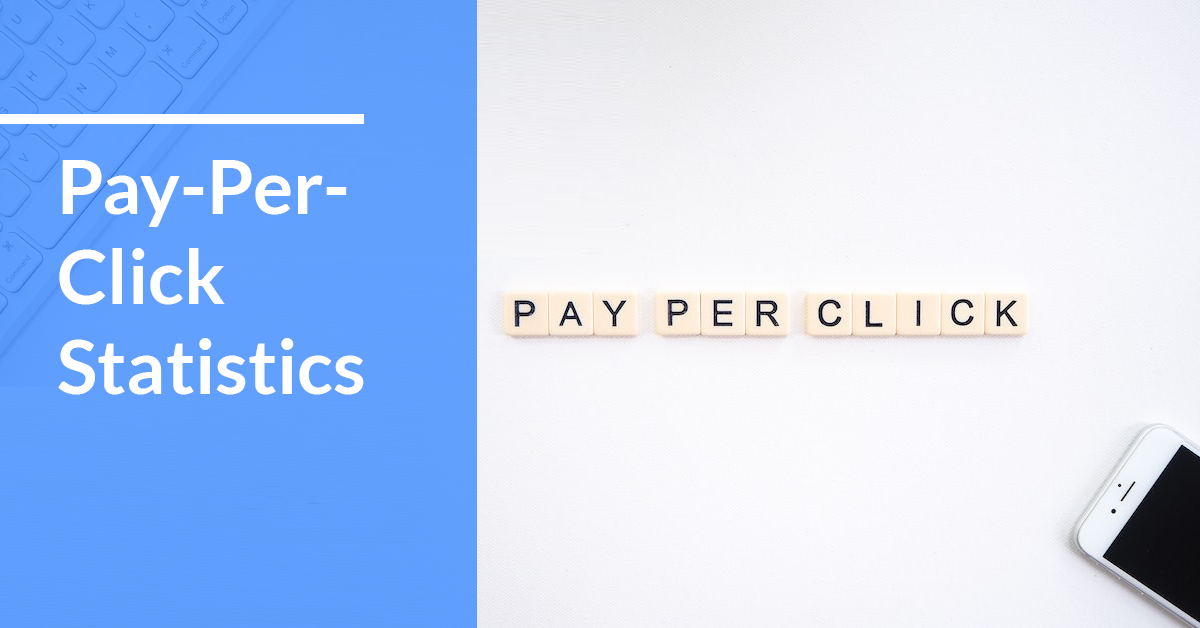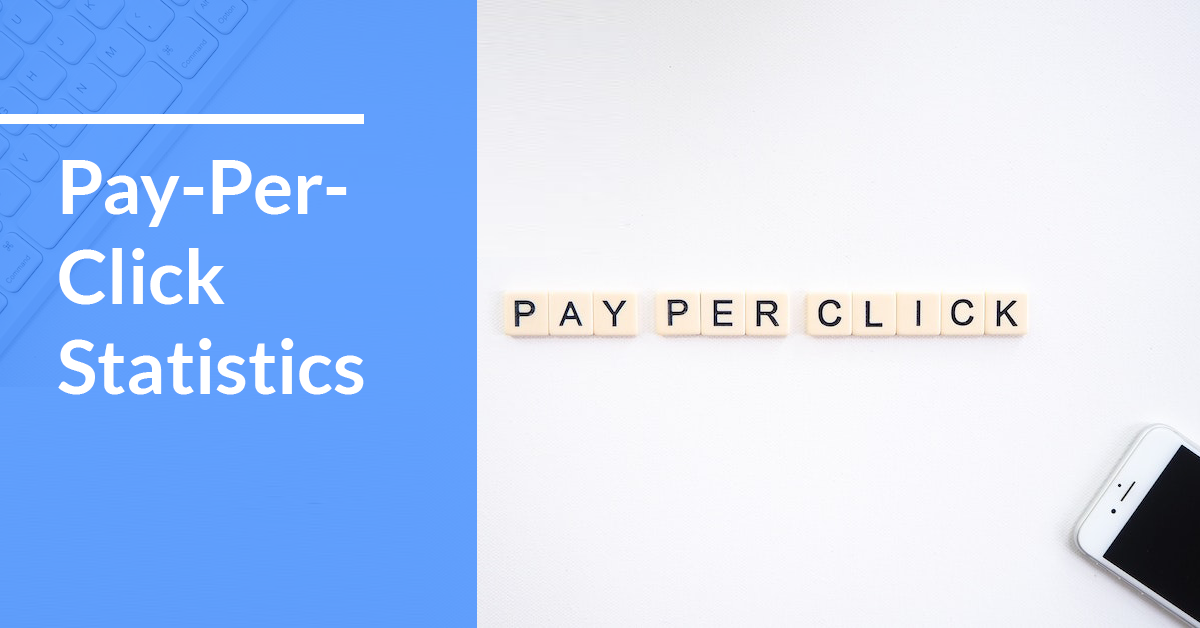 PPC Statistics Table of Contents
General PPC Advertising Statistics
As search engines and social media fight for their share of the pie, PPC advertising has gotten more competitive through the years. As a result, keeping up with trends in an ever changing industry like paid advertising is a challenge of its own. Let's take a look out the general PPC statistics in order to fully grasp the importance of this industry.
PPC is one of the top three generators of on-page conversion.
Traffic brought by PPC advertising generates 50% more conversions than organic advertising.
In 2018, 62% of marketers revealed that they would increase their PPC budgets for next year.
In 2017, over 7 million advertisers invested a total of $10.01 billion for PPC ads.
25.8% of internet users worldwide were using ad blockers in 2019.
In 2018, 45 % of small businesses invested in PPC.
75% of people say paid search ads make it easier to find the information they are searching for while 33% said they click a paid search ad because it's the answer to their search query.
7% of internet users in 2017 had a negative opinion about online ads, compared to just 1% in 2018.
65% of people click ads they see when making purchases.
Search Advertising Statistics
A lot of PPC ads appear in search results, so let's take a closer look at the statistics that showcase the relationship between search and paid ads.
41% of clicks go to the top three paid ads in search ads.
In 2018, 45% of all online advertising revenue came from search query.
42% of all digital marketing spending is search marketing.
In 2020, search ad spending accounts for $46 million in the US.
By 2022, search advertising spending is projected to reach $132 billion worldwide.
90% of advertisers reveal that text ads are the most important PPC channel.
Ads that appear in search results account for 45% of page clicks earnings.
Brand awareness can increase to 80% through search ads.
In 2019, 242 million people (85% of internet users) in the US performed searches each month.
Google PPC Statistic
When it comes to online advertising, PPC offers one of the most competitive tools for creating brand awareness, driving purchases, leads, phone calls, and in-store visits, and increasing website traffic — and Google Ads provides one of the best platforms to earn such results.
92.96% of the global search market share in September 2019 was from Google.
In 2018, Google earned $116.32 billion through its Google Ads platform.
Approximately 80% of companies focus on Google ads for PPC.
Google fields over 2 trillion searches per year.
41% of clicks in Google searches go to the top three sponsored ads.
3.17% is the average click-through rate for Google ads.
84% of advertisers that are using paid search are currently using or planning to use Google's new responsive search ads.
62% of all core search queries in the US are generated by Google.
For every $1.60 spent, businesses earn $8 on average from Google ads.
Facebook PPC Statistics
Top advertising trends on Facebook are driven by the fact that Facebook's user base continues to grow despite the emergence of various competitors in the social media arena. Facebook is constantly pushing it's advertising capabilities, using creative formats, targeting mobile opportunities to appeal to targeted audiences.
1.39 billion is the estimated number of active Facebook users on a monthly basis.
Facebook generated $55 billion income through ad revenue alone in 2018.
Approximately 85% of the Facebook ads are targeted by country instead of specific location.
94% of total advertising revenue of Facebook comes from mobile advertising.
65 years and older are the fastest growing user group on Facebook.
74% of Facebook users belong to the high-income bracket.
Facebook stories has 300 million active users on a daily basis.
In 2019, the average price of Facebook ads decreased by 6%.
$1.72 is the average cost-per-click in Facebook ads across all industries.
In 2019, the overall Facebook ad impressions increased by 37%.
0.90% is the average click-through rate for Facebook ads across all industries.
Mobile Advertising PPC Statistics
To say that mobile ppc is on the rise would be an understatement. A lot of people nowadays have access to smartphones. And it's not just used for communication, it is also used for gaming, shopping, and working out among others.
53% of paid clicks comes from mobile devices.
There were over 300,000 mobile apps involved in the Google Mobile Ads network in 2018.
In 2016, there were 615 million mobile devices with ad blockers installed.
69% of smartphone owners use them for shopping.
90% of mobile phone owners perform mobile searches.
65% of people use their smartphones in their impulsive buying moments.
In 2023, mobile apps are projected to generate $935 billion in revenues worldwide through paid downloads and in-app advertising.
$146 billion is the expected mobile advertising spending in the US by 2023.
PPC Marketing Trends for 2020
With the ever evolving trends in digital marketing, marketers are beginning to take up new techniques and strategies when it comes to PPC. These new trends will become the benchmark for the year ahead, and it would be interesting to witness what's next for PPC and digital marketing in general.
4 out of 10 marketers want to increase their PPC budget for the next year, which means the industry will grow even more competitive.
Facebook, Google adwords, and mobile are the most popular PPC platforms.
In 2018, artificial Intelligence is the next frontier in digital marketing and remains the top digital marketing trends for 2020.
Mobile will continue to rise as the top ppc advertising channel as more consumers focus their attention on mobile platforms for e-commerce.
Advertisers will need to find new ways to track and incorporate customer value into their optimization strategy, which is already possible to do offline or via follow-on conversions.
As automation eliminates some of the tedious tasks, PPC strategy becomes more valuable since there will be a greater need for marketers who can think strategically.
Does PPC Pay Off?
PPC is not only a highly profitable industry, but one that is continuously growing rapidly. PPC ads are less annoying and are able to reach a wide but targeted audience. It also works in such a way that allows businesses to spend money only on actual site visitors. Although PPC campaigns are usually beneficial for advertisers, they're also a huge income generator for providers. Just take a look at Google ad revenue statistics to see how profitable this industry is. Aside from Google and Facebook, Linkedin, Instagram, and Bing have risen as new competitors in the PPC industry. Keep an eye on these platforms if you're keen on cheaper ads that target otherwise-forgotten audiences.
---
References:
2018 PPC Industry Statistics [Infographic] | Social Media Today

Ad blocker usage in U.S. | Statista

Small Business SEO: Investments and Benefits in 2018 | Clutch.co

2018 PPC Statistics & 2019 Predictions | Innermedia

PPC Statistics 2019-2020 – Google AdWords Trends & Stats | WordLead

5 Reasons to Diversify Your Search Strategy with PPC Advertising

Breakdown of U.S. online advertising revenue by type 2018 | Statista

eMarketer US Search Ad Revenues 2019 – eMarketer Trends, Forecasts &

Search Advertising – United States | Statista Market Forecast

Global internet ad spend by format 2007-2022 | Statista

Top PPC channels for advertisers in the U.S. 2015 | Statista

PPC FAQ | 11 Most Common PPC Beginner Questions | WebFX

127+ Fresh Marketing Statistics for 2020 | WebFX

Mobile Search Ad Performance Plays Catch-Up – eMarketer Trends, Forecasts &

Search Engine Market Share Worldwide | StatCounter Global Stats

Google: ad revenue 2001-2018 | Statista

9 Pay Per-Click (PPC) Statistics for 2016 – PPC Resellers

Google now handles at least 2 trillion searches per year

The War on 'Free' Clicks: Think Nobody Clicks on Google Ads? Think Again!

Paid Search is Still the Dominant Digital Ad Channel in 2019 – Search

Search engine market share in the United States 2020 | Statista

Facebook users worldwide 2020 | Statista

Facebook ad revenue 2009-2018 | Statista

Facebook Advertising 101: Important Stats | WebFX

Facebook Reports Second Quarter 2019 Results

Use of Facebook among senior Americans has doubled over recent years —

Social media usage in the U.S. in 2019 | Pew Research Center

Facebook Ad Benchmarks for YOUR Industry [Data] | WordStream

How to Unlock Your Creative Potential on Stories

Facebook, Inc. (FB) Third Quarter 2019 Earnings Conference Call

PPC Statistics 2019 – PPC Stats – Pay Per Click Statistic Trends 2017-16

PPC Statistics and Trends for 2018 [Infographic] – CleverClicks

2017 Adblock Report – Blockthrough

Uberall | Solutions for Retail

60+ SEO Stats to Help You Rank Better in 2019 [Infographic] | Social Media

Mobile app revenues 2014-2023 | Statista

Mobile advertising spending in the U.S. 2023 | Statista

2020 PPC Statistics – A Comprehensive List of Pay-Per-Click Stats

PPC Stats and Marketing Trends for 2020 [Infographic] – Serpwatch.io

10 Important PPC Trends to Watch in 2020 – Search Engine Journal

34 Profitable PPC Stats To Keep Your Eye On In 2020