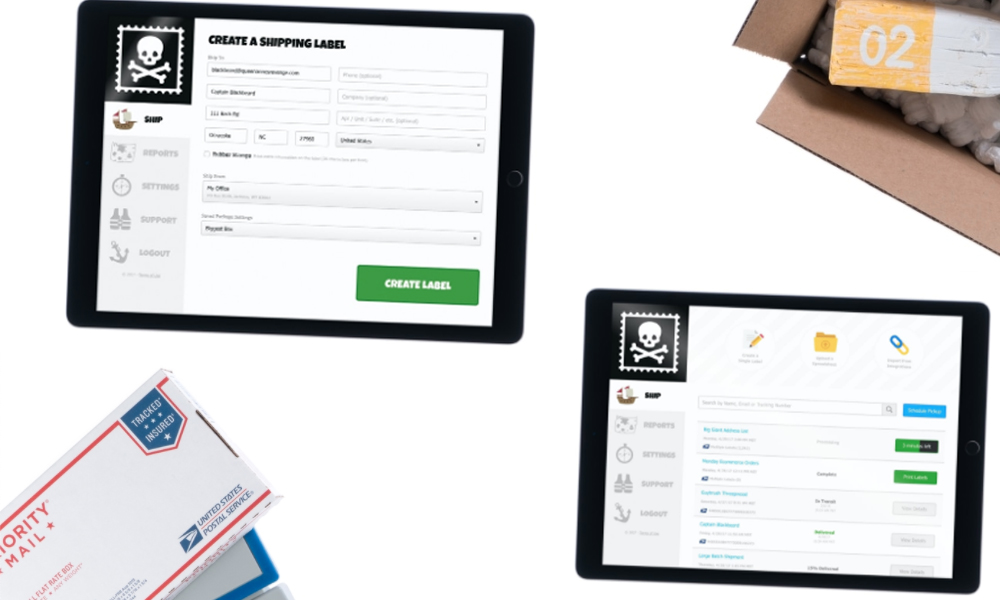 The main benefits of Pirate Ship are costs reduction, convenience, speed, ease of use, and improved workflow.
Costs reduction
Pirate Ship users can save up to 90% off their postage costs because it has automated programming that looks for the cheapest available shipping rates. The service can be availed of for free with no hidden additional costs.
Convenience
Pirate Ship makes it easy for you to fully control your shipping workflow. It offers tools for printing shipping labels in the comfort of your own office. No prior visit to the USPS is necessary. The need to line up for shipping labels is altogether removed.
Speed
Pirate Ship tools remove the need for you to line up and wait for package handling and processing. You can simply drop off your packages as shipping labels and necessary measurements have already been made. Delay is prevented when it comes to paper works.
Ease of Use
Pirate Ship simplifies the shipping process in three simple steps. First, you can skip the need to visit the post office prior to package drop off. Second, you can even schedule free pickups. Lastly, it even has tools that allow the USPS to scan all packages at once.
Improved Workflow
Pirate Ship smoothly integrates with e-commerce sites. It can even work with Google Cloud Print to allow for remote printing. Shipping reports and analytics are also available for the solid assessment of speed and productivity on a daily, monthly, or yearly basis. You can also keep track of your sent packages every step of the way until delivery. You can also utilize tools for inventory management to streamline distribution.