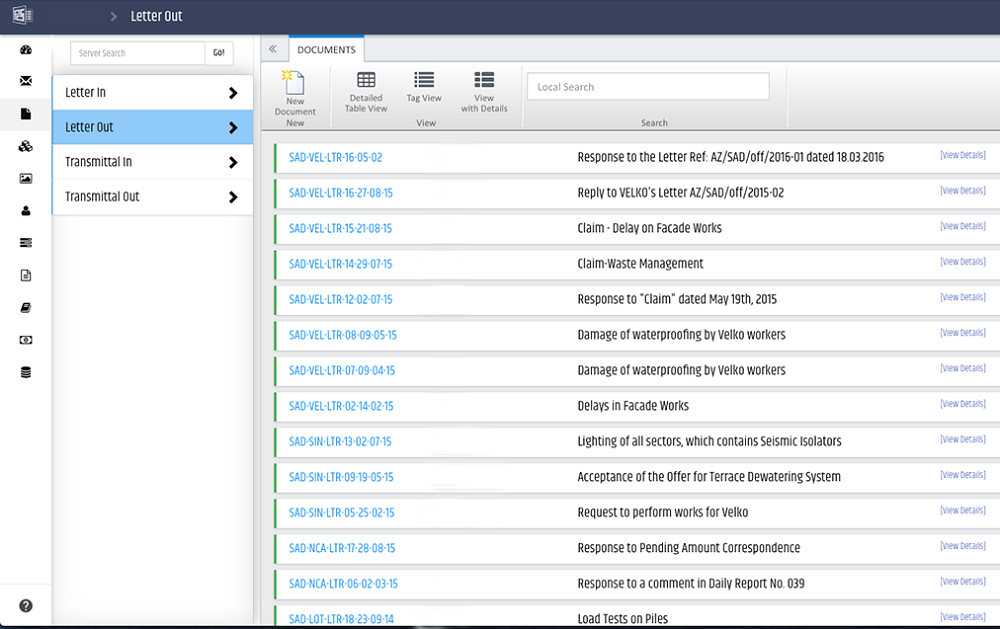 The main benefits of PCS are its wide range of capabilities related to construction management, tools to facilitate in procurement processes, invoice and contract management features, and budget control functionality. Here are more details:
Comprehensive construction management capabilities
PCS is specially designed for construction businesses that require organization in their projects. There are a good variety of features that cater to construction management needs, giving users full control of the processes. The platform is also capable of automating any tasks that are in need of acceleration. Other features of the system include overviews of the latest revisions and documents, dedicated email module, no-limit file sharing, document control, and message statuses.
Procurement management tools
PCS keeps the flow of materials in one centralized location, which enables users to manage storage movement, purchase orders, quotation, and material requests. This is a big aid in the procurement process since onsite personnel is able to easily give details about the number of materials needed, resulting in a more accurate process.
Invoice and contract administration
By having a single location where all invoices and contracts are kept, their management becomes easier and more effective as well. Not only that, tracking financial balances and received payments is easier to accomplish as well. It also provides an overview of all invoices, regardless whether they're pending, received, or paid from subcontractors.
Budget control feature
One of the highlight features of the system is the budget control functionality that enables users to create custom budget codes and groups. It brings automation to processes involved in the purchasing of orders, invoices, and budget linking. Thanks to this, users are able to view the most recent project costs anytime they like. Furthermore, it is also capable of monitoring equipment and personnel since it can build a personnel directory with complete details such as tracked time and contact information.