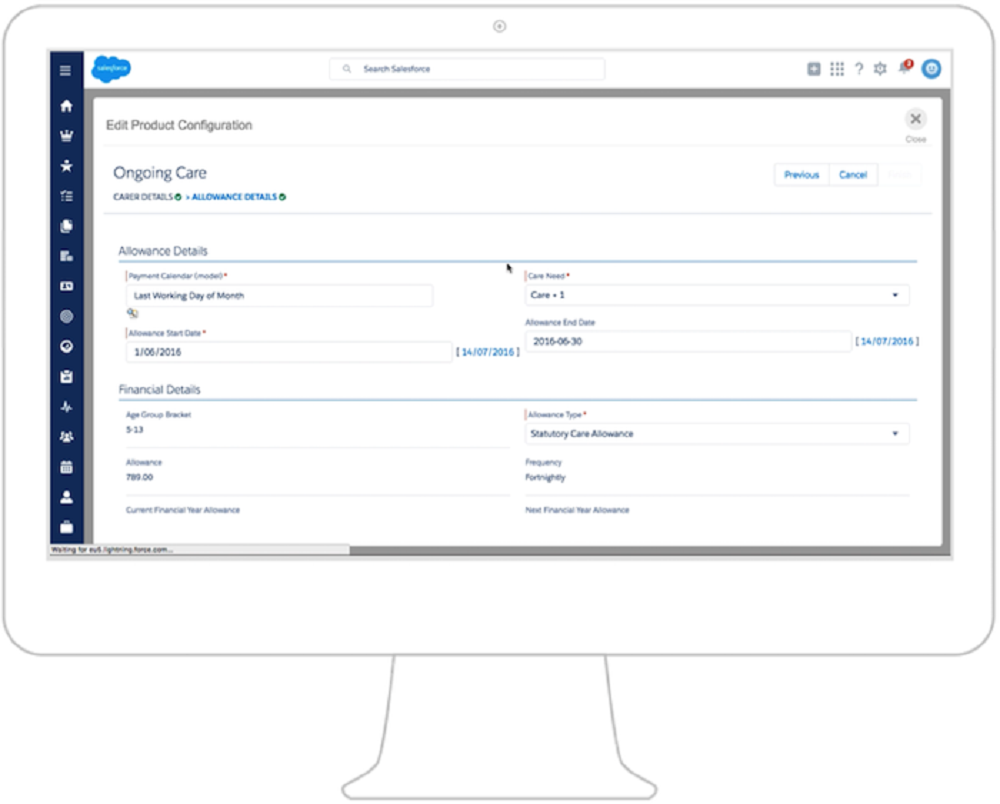 The main benefits of CloudSense are its architecture built on Salesforce environment, dynamic product configuration process, ability to generate proposals and quotes, multi-channel interfaces, and actionable insights obtained by users. Here are the details:
Built on Salesforce
CloudSense is built on top of the Salesforce platform, which means that it works perfectly with the said CRM system. This is a beneficial arrangement, as sales teams will be given the authority to automatically pull customer information directly from Salesforce when they are preparing proposals and quotes. Also, sales managers can monitor all the changes, documents, and comments during the approval process within Salesforce. Collaboration with Salesforce Chatter, a communication, and social networking solution, is also another perk gained from being part of the platform.
Guided Product Configuration
CloudSense has a product configuration feature that's meant to streamline the sales process. Through this, the sales teams are being directed by scenario-based workflows that are selected through business logic. The workflows are comprised of questions that aid sales teams in delivering the ideal products to customers. Moreover, by utilizing their business logic, sales teams can define their pricing, configure their products, and join them dynamically into groups.
Quotes and Proposals Generation
The platform is equipped with a feature for customizing proposal templates that allow users to ensure that their presented quotes are reflecting their brand and have a consistent format. As they make proposals and quotes, the software enables them to import data automatically from product configurations or external systems.
Omnichannel UI
CloudSense is omnichannel. This is why it's created with a user interface that is tailored for various sales channels. This allows partners, field sales teams, customer service agents, and sales teams to more effectively perform their roles.
Actionable insights
Finally, CPQ platform is furnished with detailed reports and a flexible dashboard that empower sales managers, as well as business owners, to obtain actionable insights about their teams' and commerce operations' performances. Thanks to this, they would be able to comprehend the financial impact of all the quotes that their teams generate. Also, with the insights gained, users will be able to accurately forecast their expenses, margins, and revenues.