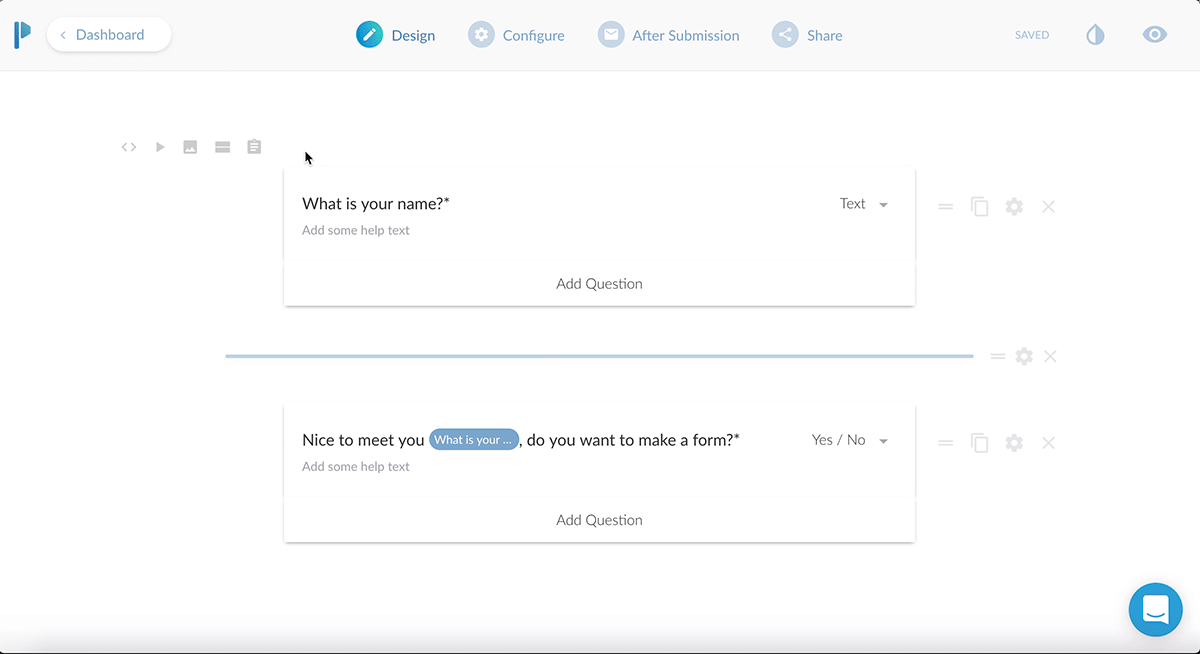 The main benefits of Paperform are media embeds, expanded customization, and flexible pricing. Here are more details:
Video and photo embeds in forms
Paperform stands out with its embed features that allow users to use photos and videos in their forms. It helps to increase the engagement of participants. In addition, media embeds can be used as a reference when some questions are particularly tricky and in need of a quick, brief, and effective explanation. Online medical and legal forms will benefit from this function as well as made-to-order retail stores and services.
Expanded customization
Apart from liberal media embeds, users can also opt to remove Paperform's branding. To boost marketing, Paperform also allows users to have custom from URLs with custom domain support. Moreover, custom languages can be utilized. Paperform is available in English, Chinese, German, Hindi, Japanese, Spanish, French, Russian, Italian, Dutch, Portuguese, Polish, Turkish and Swedish.
Flexible pricing packages
Paperform gives its users the option to choose between paying annually or monthly. It also provides a risk-free 14-day free trial with no credit card required. You can read more about this software and its features in a Paperform review here.