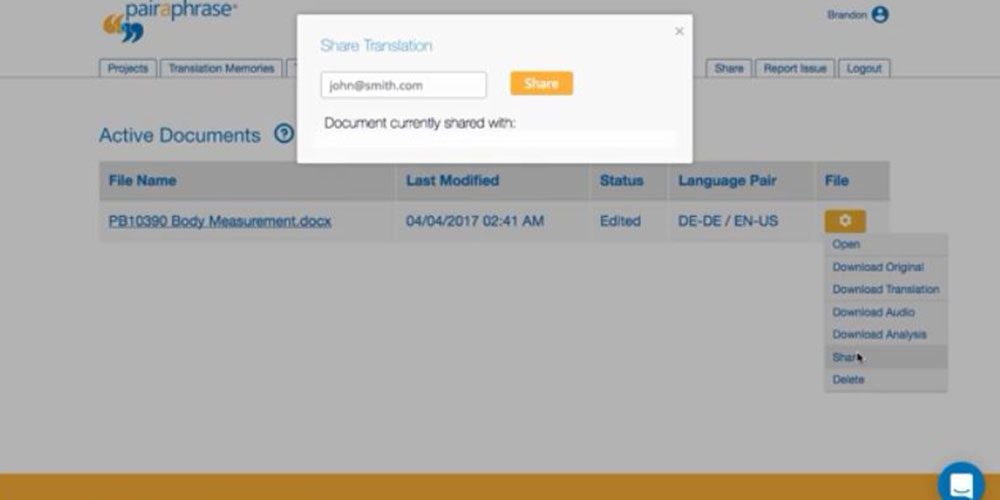 The main benefits of Pairaphrase are it removes all the burdens associated with manual translation tasks, translates various types of files in different languages accurately, allows mobile translations, and protects all the data found in the contents and resources it is translating.
Removes Manual Translations
Translating content and resources in multiple languages is usually a time-consuming process, especially if it's done manually. Manual translation means it is being executed by live persons, either users themselves or translators they hired. Because of this, users need to wait for quite sometime before the content or resource is translated completely. Also, if they are outsourcing translation jobs to professionals outside their organization, they have to pay the latter for their service, making the translation process not only time-consuming but financially burdening as well. Another issue is accuracy. Human translators are prone to errors no matter how expert they are. If users are dealing with large volumes of files, accurate translations can't be easily guaranteed if handled by live persons.
Pairaphrase was created to eliminate all of the burdens associated with manual translation. It automates translation tasks and jobs and removes them from the hands of live persons that can get tired and commit mistakes. With Pairaphrase, all translation tasks are handled by an intelligent technology solution designed to maintain maximum productivity and high level of accuracy. As a result, users no longer need to hire error-prone translators and wait for a long time just to produce all the translated materials they need. This way, they will be able to quickly keep in touch and engage with various audiences across the world in the languages being used by those audiences.
Translate Various File Types
The translation platform is also mobile-optimized which means it can automatically and intelligently translate contents and resources such as text, audio, or video files that are stored in laptops, tablets, and mobile phones. Users can upload the contents and resources found in their mobile devices into the platform and have them translated immediately. This makes Pairaphrase a very ideal solution for organizations and teams which employees or staff are distributed across various locations and work remotely.
Keeps Data Safe and Secure
Pairaphrase makes data security a top priority. When it performs translation tasks, it makes sure that the data contained in the files it is translating are not leaked to unauthorized persons. In fact, it doesn't index any information found in the files uploaded by users, making them feel confident and safe as they execute translation tasks using the platform.