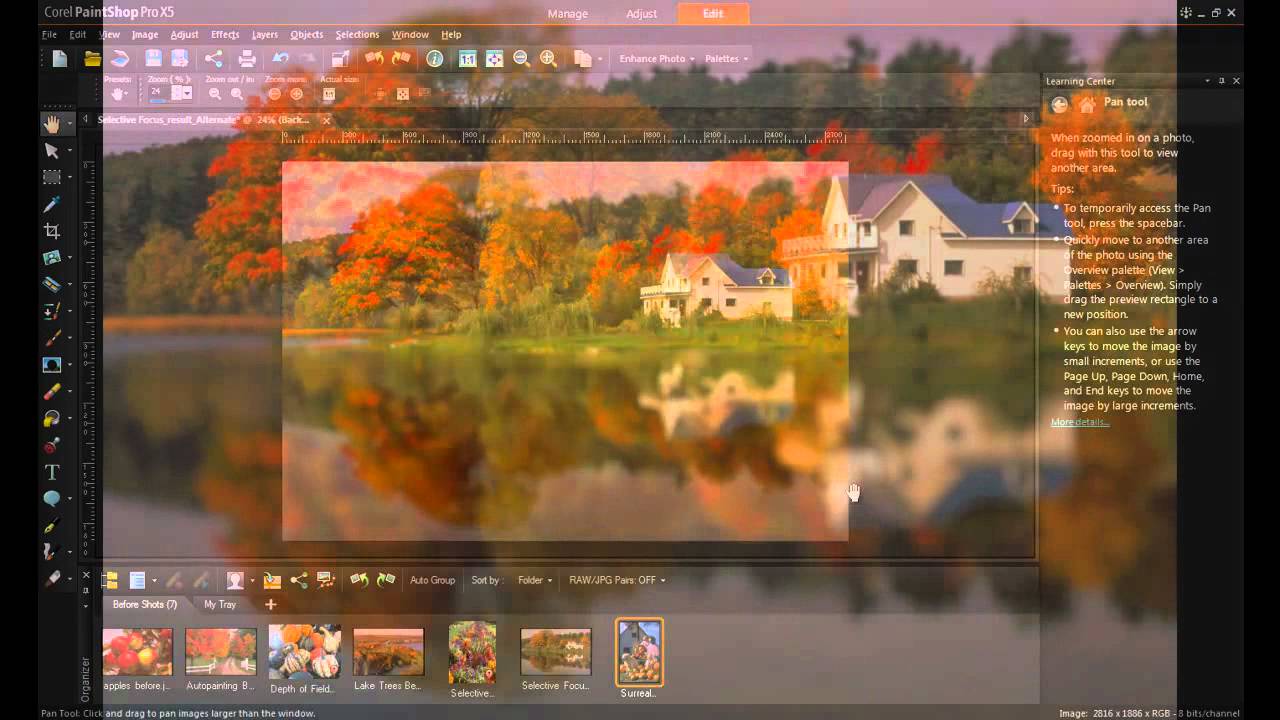 The main benefits of PaintShop Pro are optimizing photos for web use, providing face detection technology, and being user-friendly for beginners. It allows users to edit and transform their dull images into stunning pictures. The software features an intuitive and simple interface that's separated into two different tabs–the manage and the edit. The manage tab has the search for faces, rate images, and view EXIF data and geotags features while the edit tab includes the complete editing options.
Its interface cuts this software down to basic options such as crop images, fix red-eye, remove a zit, and add texts. PaintShop Pro includes all editing tools with adjustable design feature available, giving you an ideal working environment where you can foster creativity, speed, and productivity. It also has face detection technology so you can cluster images automatically depending on the subject presented. It makes it easy for you to store photos on CDs and DVDs as well.
The app supports more than 40 file formats, including the most common formats such as RAW, JPG, PSD, PNG, GIF, and TIFF. This means you are given the liberty to virtually import images into applications. Furthermore, this app helps you easily optimize images when used for the web. It features the slicer tool so you can cut images into smaller bits. You will appreciate this feature especially if you edit and upload images for contents online. The app helps you make images that only require a shorter period to load.