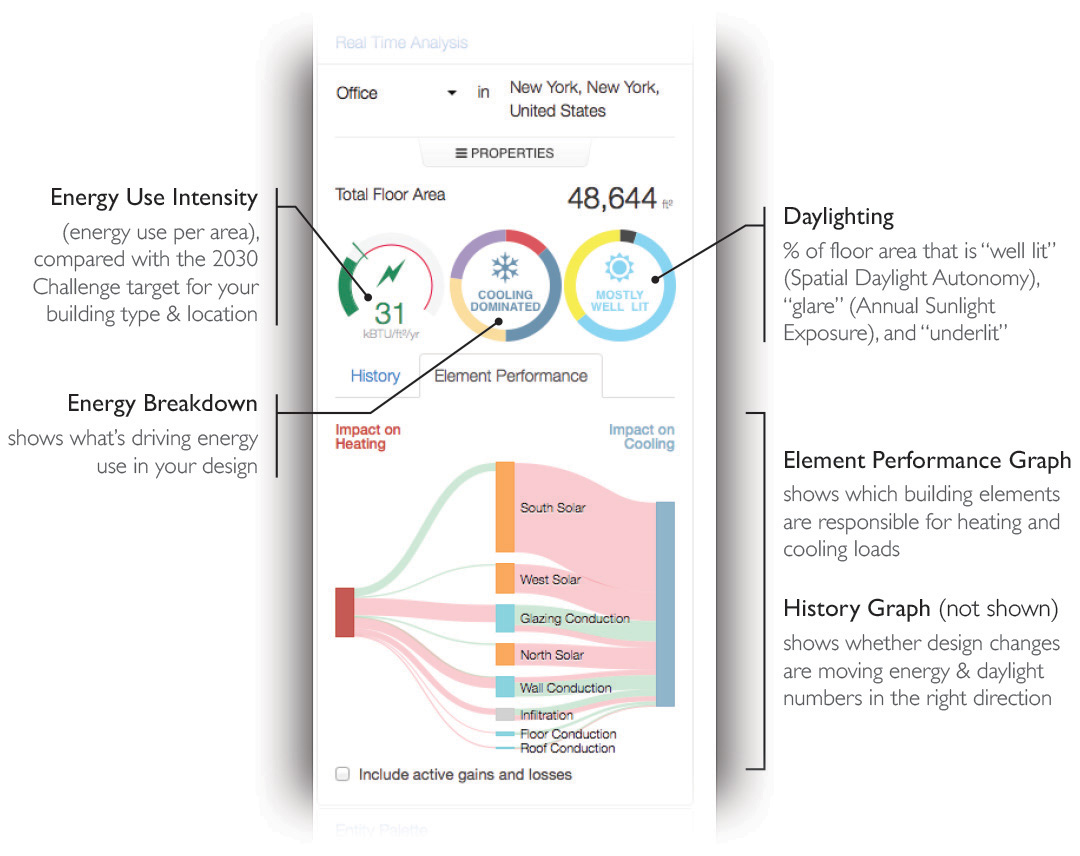 The main benefits of Sefaira are its usability, availability of daylighting computations, and its promotion of synergy. Here are the details:
Usability
One of the main perks of this software is that it helps its clients produce results quickly and more methodically. This is because Sefaira has designed its interface in such a way that its users can access the tools quite easily. This then makes the process of creating and managing projects more effective.

Availability of Daylighting Computations

More and more homeowners are now conscious of their energy consumption–be it for sustainability or monetary reasons. To answer to this specific concern of your clientele, Sefaira works with Radiance and EnergyPlus to design structures that are more energy efficient. It can help you compute the availability of natural light, and just how much clients might spend on artificial ones in the long run.
You can also create visual interpretations of the amount of light that will be available for your clients' buildings or homes too.
Promotion of Synergy
For more efficiency and better collaboration, Sefaira allows multiple users to have access to and makes contributions to the same project. For example, you can make a project available to not only your coworkers but to other commercial entities as well.