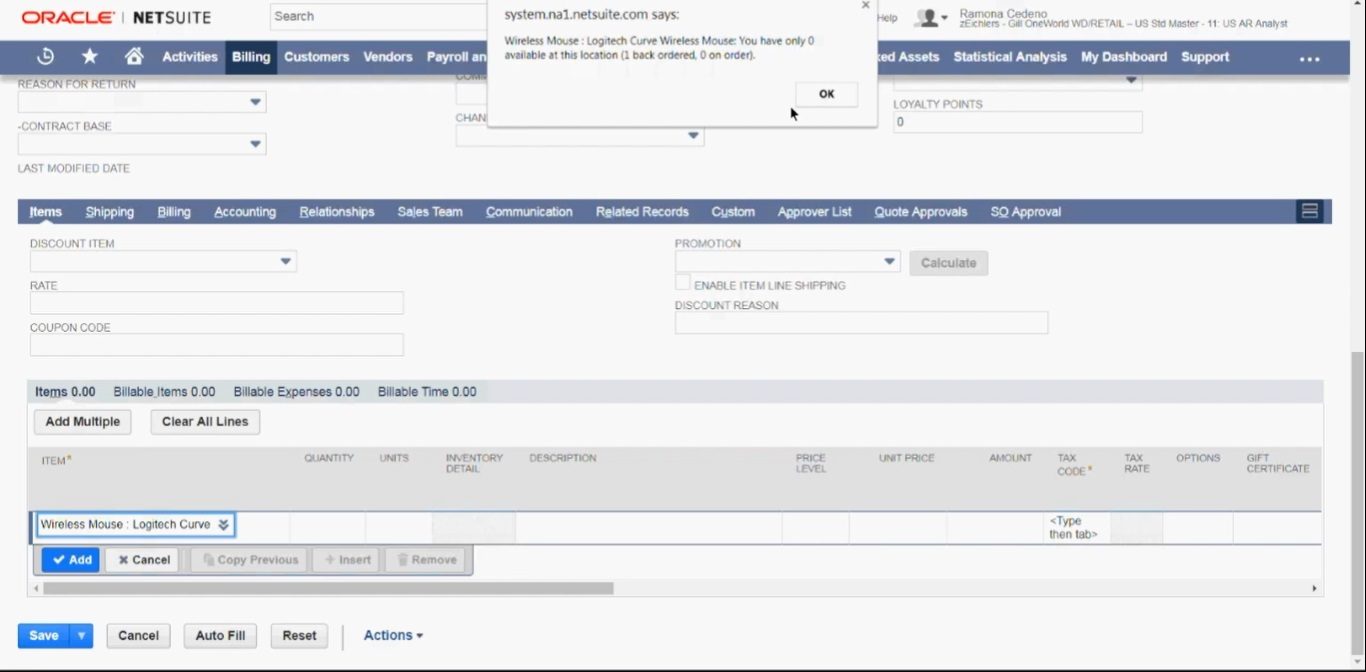 The main benefits of NetSuite SuiteBilling are managed subscription billing, minimized errors, better transparency, and better reporting of invoices.
Managed subscription billing
NetSuite SuiteBilling is a billing software perfect for companies that have a subscription system within their services. With the platform, companies will be able to handle their subscribers easily, and they can expect to get compensated on time. It also ensures that subscribers are reminded of their billing regularly.
Minimized errors
Errors when it comes to billing can be a source of major issues for companies. Not only does it ruin the trust between company and consumer, it can also be stressful for workers handling the refunds or other financial concerns. With NetSuite SuiteBilling, errors are minimized, thus making a company's integrity at a high.
Better transparency
For customers, transparency when it comes to billing is important. NetSuite SuiteBilling provides this transparency by giving a thorough rundown of their invoice, making sure that the customer knows exactly what he or she is paying for.
Better reporting of invoices
NetSuite SuiteBilling also streamlines the process of invoicing for companies. The platform is able to organize and manage billing statements the moment it is received, thus making reports easier to make at the end of a certain period.