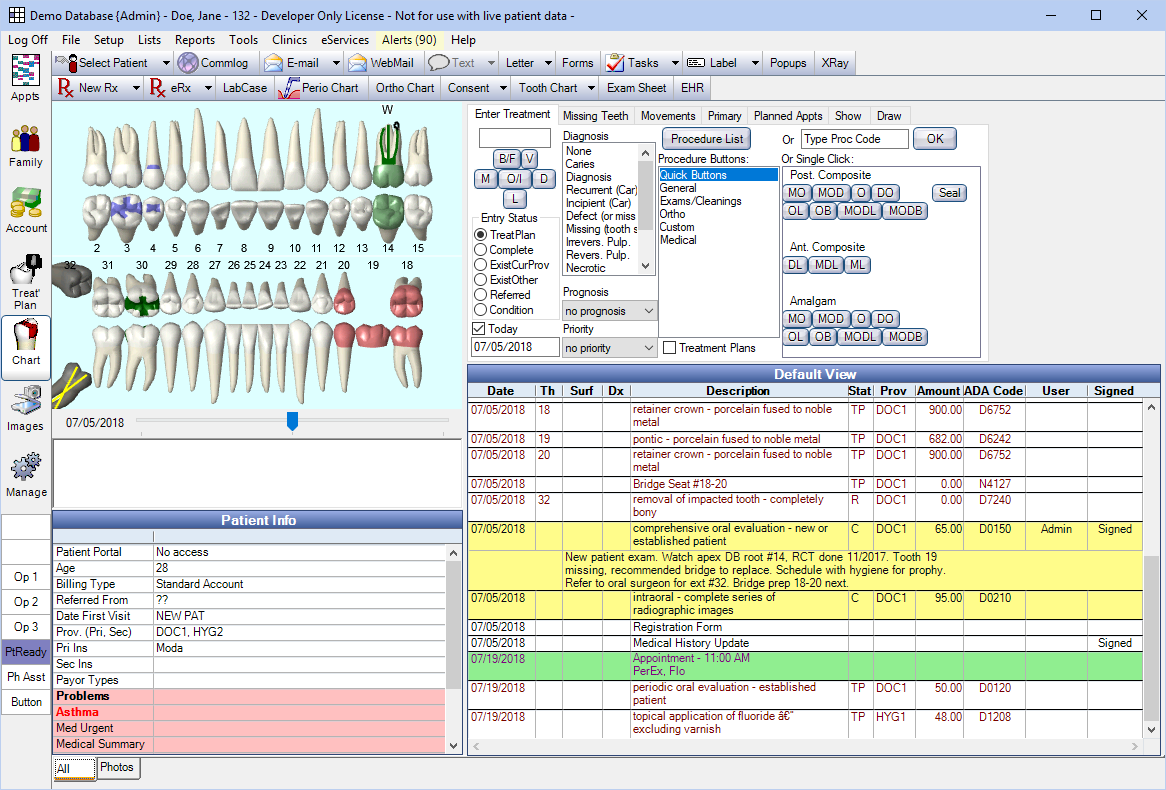 The main benefits of Open Dental Software are optimizing online scheduling, enabling mobile access, and providing an intuitive patient portal. Learn more of its advantages below:
Online Scheduling
Scheduling is much easier with Open Dental Software's Web Sched. This feature allows patients to schedule their appointments anytime, anywhere. This applies to everybody whether they are a new patient, someone who needs an appointment ASAP, or someone who needs a recall appointment for preventive checkup and care. Reminders for their appointments can be sent via text and email. Patients can also confirm their appointments in those channels as well.
Dental Chart
The software includes a dental chart module with a graphical tooth chart. This displays visual representations of the patient teeth much like the traditional printed out charts. In this digital version, it is easier for practitioners and patients to see what procedure has been performed or when it is planned. The visual representations are color coded for easy recognition. The module also includes a vertical slider bar, which makes it easier to see how procedures change over time. For items that do not have corresponding images to represent those, practitioners can simply draw on the chart to indicate them.
Patient Portal
The patient portal allows patients to access their health information easily. They can pull up their treatment plans, appointments, and billing statements. Patients and providers can also privately communicate over the portal via emails securely. Moreover, patients can also send their payments through the patient portal, making it more convenient for them.
Mobile App
The software's web app allows providers to connect with Open Dental and access some features while traveling or in the comfort of their homes. This can be done through any mobile device that has a supported Internet browser. Practitioners can, therefore, manage their schedules in the app. They can also access relevant patient information like prescriptions, contact information, and allergies. Furthermore, they can contact their patients via the app through calls or through email.