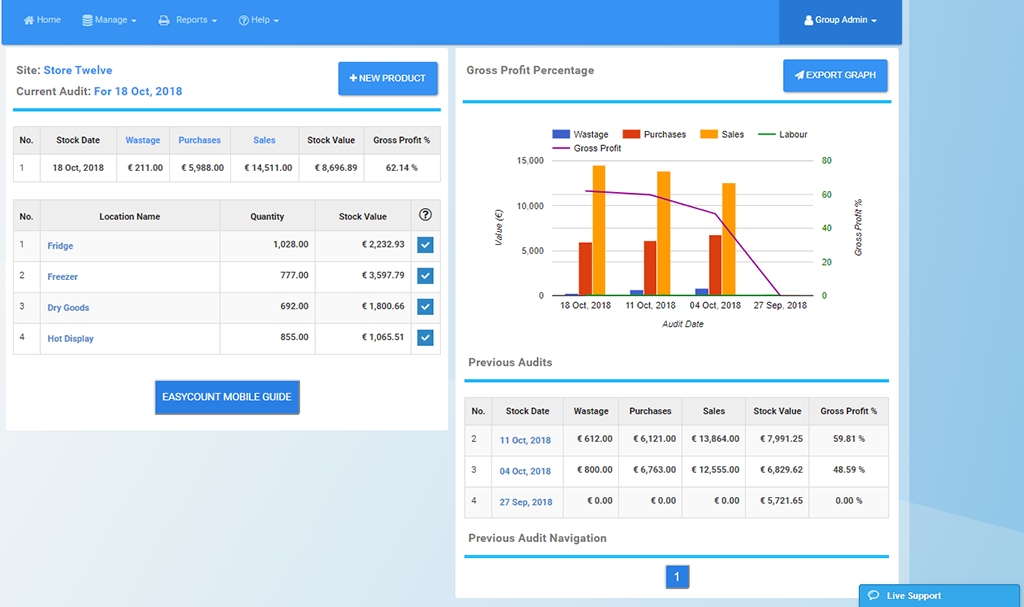 EasyCount streamlines how you count and monitor your stocktake inventory. It offers an array of benefits – here are some of them:
Count inventory on the go
EasyCount has a stocktaking mobile app available on Android and iOS mobile devices. This functionality lets you conduct product counting on location anywhere you are. Users, as per EasyCount reviews, like the intuitive and simple interface of the mobile app that clearly shows the product list with a quick glance. It also shows the product number, name, quantity and information along with its location.
Accelerate the counting process
EasyCount is designed to accelerate the counting process and minimize errors along the way. The calculator is user-intuitive. You can set equations for counting products in boxes and packs. After a product is counted, the tool automatically moves down to the next product. You can also quickly add a product on location if one is missing.
Provide an inventory management platform
Aside from its stocktake counting functionality, the product also serves as a reliable inventory management solution, an analysis of EasyCount reviews on the web shows. You can add information such as sales and purchases. Calculating gross profits is streamlined as you can input sales, labor costs, and wastes. Meanwhile, reports are instantly generated with a detailed breakdown of your stocktake count.