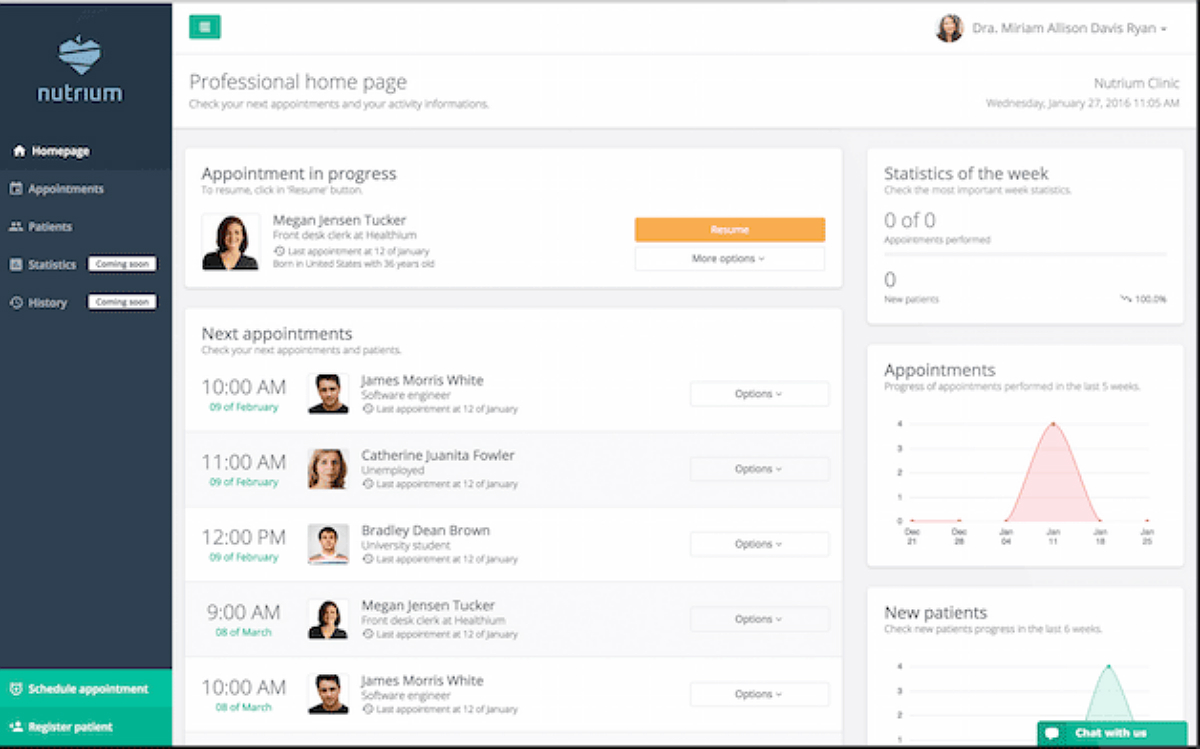 Nutrium is an online platform that enables nutrition professionals and their clients to jointly monitor compliance and progress. They can intuitively create meal plans and perform nutritional assessment. They can provide quality counseling to their clients to achieve the desired results and enhance satisfaction.
Clients can use the mobile app to chat with their adviser securely, track their progress, and check the provided recommendations. This app is exclusively for patients and can be accessed with any tablet or smartphone. Clients can also utilize the app to check eating recommendations and meal plans, get alerts during meal periods, refer measurements made during consultation, message the professional any time, and log their weight between appointments.
In addition, clients can use the mobile app to check their daily physical activity level as it integrates with the Health app. They can track their daily steps, distance covered, and calories spent. Nutrium reviews indicate that the software helps nutrition professionals perform their job more easily while motivating clients to do their best to gain the desired health results.
Nutrium helps nutrition professionals and dietitians easily perform daily tasks such as managing appointments, handling client intake forms, creating meal plans and recipes, setting goals, using analytics, and enhancing accountability. Professionals get a secure platform that enables them collate client's medical, behavioral, and physical info to create a personalized plan to meet the patient's goals. At the same time, clients can set goals during consultations and track them utilizing their mobile device.