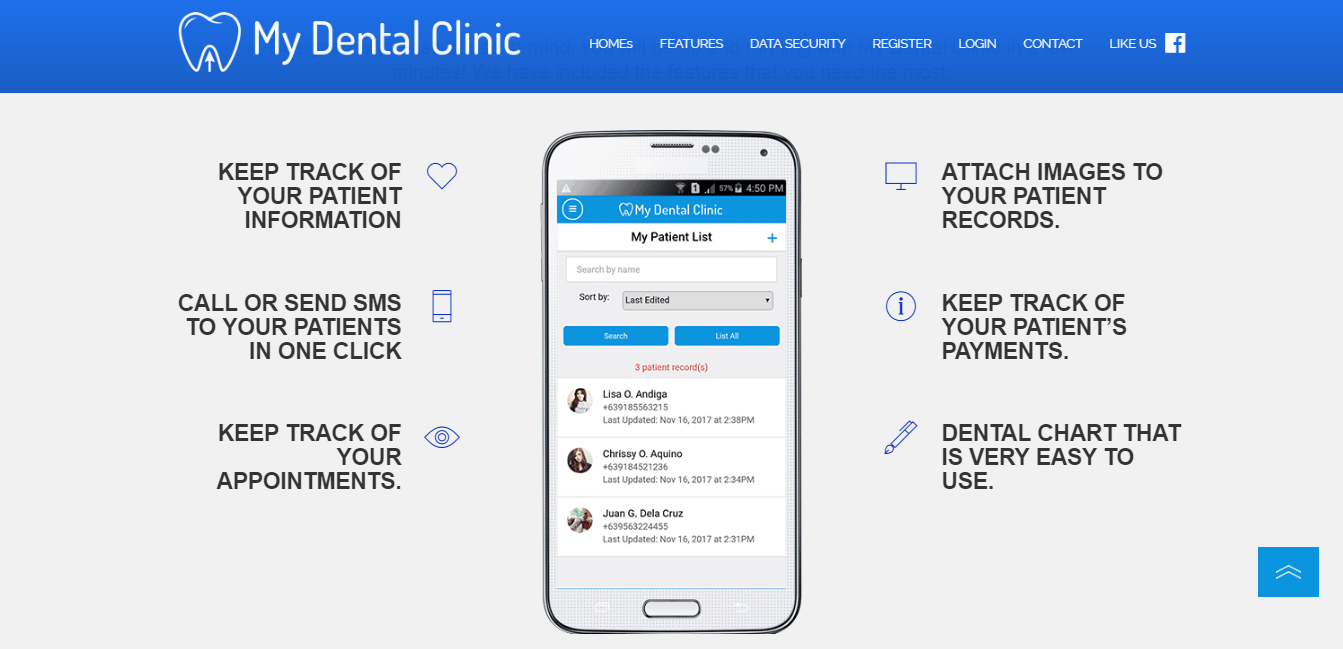 The main benefits of My Dental Clinic are the centralization of patient information, including dental charts and images, medical history, and contact information as well as effortless scheduling of patients. Learn more of its details below:
Centralized Information Hub
My Dental Clinic helps your dental practice transition from index cards, phone books, and paper-based charts and scheduler to a seamless system that is wholly digital. You don't have to keep mountains of files, folders, and dental x-rays in your office. Your dental clinic staff doesn't have to keep track of your appointments and schedule in planners. With My Dental Clinic App, you can access patient information instantly.
Easy Scheduling Tool
My Dental Clinic App shows you your schedule for the day and upcoming days, weeks, and months. If you need to make changes to your schedule or if a patient wants to cancel or move his appointment, you can do so with ease.
Powerful Search
The app comes with a powerful search capability so you can quickly retrieve the information you need. No more going through files and folders to get the data you require. You just specify your search using the patient's name, date, and other parameters for My Dental Clinic to search its system and deliver you your information.