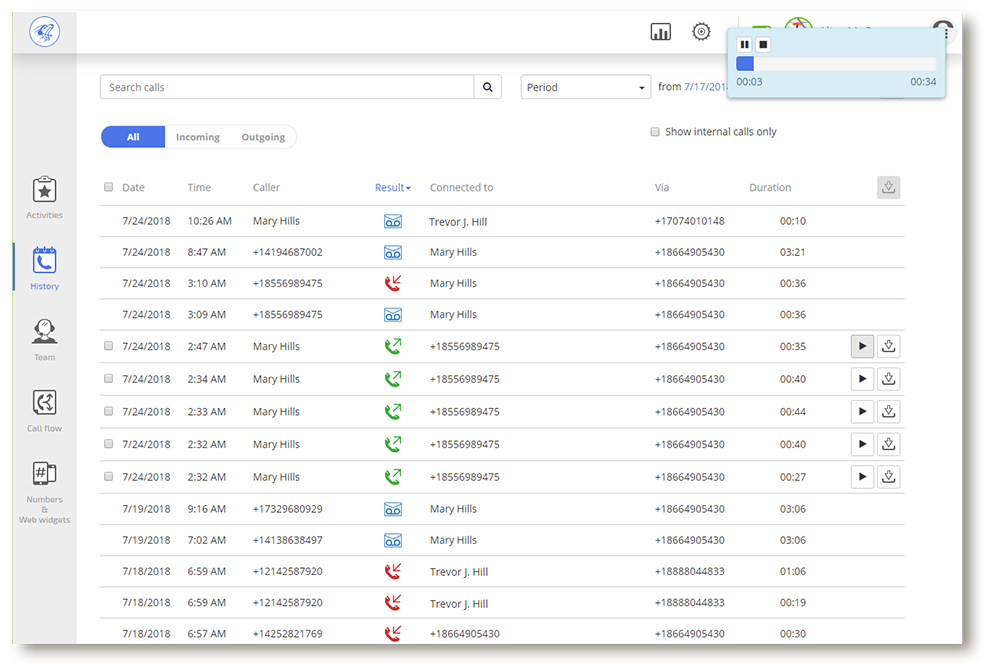 The main benefits of MightyCall are, clients can choose a new number, transactions are carried out online, correspondence is efficient, availability of a widget, easy-access to agents, and continuous support from the service provider. Here are more details for each benefit:
Clients can choose a New Number
Clients can set incoming calls to be routed to any device of their choice. They can also have a vanity number exclusively for them or they can simply choose to work with their existing phone details.
Transactions are Carried Out Online
Because of its online functionalities, clients can easily conduct transactions without the need for pricey preparation and apps.
Efficient Correspondence
Through the Virtual Receptionist service, round the clock and centralized response system makes sure that all communication from clients is accounted for. Social media and email trackers will also be available.
Widget Availability
A widget will allow website visitors to call in with their concerns with just one click.
Apps for Agents
Out-of-office agents can readily respond to inquiries through a complimentary app on their devices. Availability of these apps can give its users the same functionality and access as on their PC.
Continuous Assistance
Enjoy day-and-night assistance from MightyCall's team. Correspondence can be carried out through call, chat, email, or through the filing of tickets.